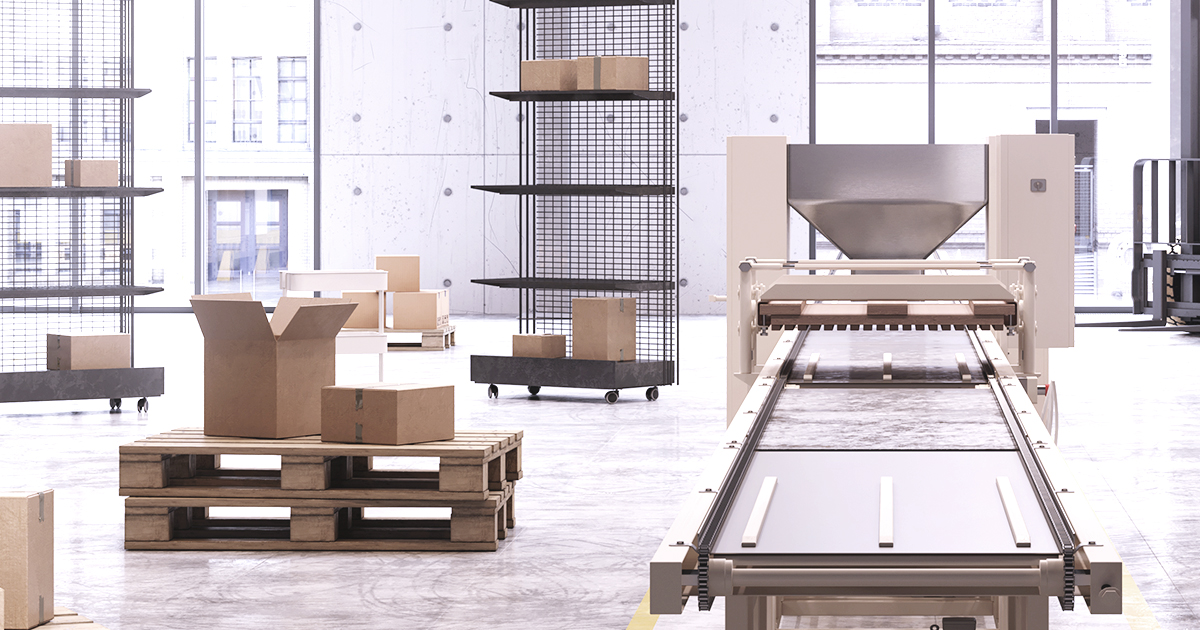 Editor's Note: This post,  originally published in June 2021, has been updated with more recent information.
The global semiconductor shortage has significantly disrupted several industries this year, most notably the automotive field. Several top carmakers temporarily suspended production at their plants due to a lack of adequate components. The chip crisis has also expanded with time and is presently interfering with manufacturing in over 160 sectors.
In addition, many industry leaders and analysts believe the part crunch will extend into 2023. Market watchers have observed that the crunch will constrain the popular consumer electronic devices and forthcoming product launches until then.
Since manufacturers use microelectronics to make various popular home appliances, many white goods will be impacted. In other words, that smart refrigerator purchase may have to wait another year.
All that is to say, the holiday season will not be canceled in 2021, but it will be very different.
Probably No Video Game Consoles Under the Tree This Year
In November 2020, Sony and Microsoft kicked off the ninth generation of video game consoles by launching the PlayStation 5 and Xbox Series X, respectively.
However, consumer excitement regarding the release of the new systems was dimmed due to widespread stockouts. Although gamers are heavily motivated to buy the new platforms, their manufacturers could not assemble enough products because of the global component shortage.
Bloomberg determined Sony and Microsoft could not address demand in their consoles due to insufficient display drivers and PMIC quantities.
OEMs blew through their parts inventories earlier in the year to meet post-pandemic demand for consumer electronics. And chipmakers, who rely on pure-play foundries like Taiwan Semiconductor Manufacturing Company (TSMC) to fabricate their products, could not replenish their inventories. Moreover, firms make display drivers and PMICs using decades-old manufacturing processes,  so capacity is limited worldwide.
In addition, Sony and Microsoft's newest systems run on custom 8-core CPUs made by Advanced Micro Devices (AMD). The chipmaker fabricates those processors with a much newer node, but AMD depends on TSMC to produce its gaming system hardware. As a result, its orders got caught up in the bottleneck, and the PS5 and Xbox Series X have been hard to come by since launch.
Moreover, Takeshi Kamebuchi, director of Toshiba's semiconductor unit, told Bloomberg supplies of his firm's power management chips would be insufficient until late 2022 in September. He also apologized for the shortfall curtailing the output of Sony and Microsoft's newest gaming platforms.
In addition, Nintendo is presently unable to fabricate enough switch consoles to meet demand because of Toshiba's supply problems. Consequently, the corporation's five-year-old gaming platform and its October launched OLED equipped variant are hard to find at the retail level through year's end.
Popular New Automobiles Might Not Be in Stock
The global chip shortage began in the automotive sector and has had a devastating impact on the auto industry. Since last year, Ford, GM, Nissan, Toyota, Daimler, Stellantis, and other top carmakers have idled select factories and laid off thousands of workers. Moreover, a weather-related power outage affecting multiple fabs in Texas and a fire at a Japanese manufacturing facility exacerbated the shortfall.
AlixPartners, a global consulting firm, predicts the crisis will cost the personal transport sector $210 billion this year. It also believes the world's automakers will assemble 7.7 million fewer vehicles than intended.
That said, chipmakers and pure-play foundries are trying to provide car companies with enough microelectronics to keep their plants open.
In April, Intel CEO Pat Gelsinger said his firm would use its fabs to make car components in six to nine months.
TSMC pledged to increase its fabrication of badly needed microcontroller units (MCUs) by 60 percent annually in May. One month earlier, it committed to spending $2.8 billion to expand its "mature node capacity," which likely translates to expanded vehicle component production lines. Its increased output should benefit many carmakers because it is an NXP Semiconductors, Renesas Electronics, and Infineon Technologies vendor.
Toshiba noted it would prioritize the fabrication of automobile power management ICs to aid the struggling industry in September.
Sadly, the scale and duration of the chip shortage could make this holiday season less festive for car, truck, and SUV lovers.
Home Appliances Sector Destabilized by Part Shortages
Although home appliances are not as technologically sophisticated as computers or smartphones, their production requires specific electronic components. The trend of outfitting white goods with wireless ASICs has led to 70 percent of U.S. consumers owning at least one intelligent household device. Accordingly, the global scarcity of MCUs has disrupted the assembly of refrigerators, microwaves, and washing machines worldwide.
Jason Ai, CEO of Whirlpool Corp., said the firm slashed its export of white goods to the U.S. and Europe by 25 percent this year. Similarly, Midea Group, a leading Chinese appliance company, claimed the chip shortfall negatively affected laundry machine, refrigerator, and air-conditioner production. Hangzhou Robam Appliances Co. Ltd., another large white goods manufacturer, postponed the release of a new smart oven by four months due to a lack of MCUs.
Dreame Technology, a smart vacuum company, cut its marketing budget and made staffing changes in response to the lack of microcontrollers and flash memory modules.
The head of Credit Suisse's semiconductor research unit, Randy Abrams, told Financial Times microcontroller tightness has impacted smart toaster output. And an unnamed industry insider told Nikkei Asia pricing and availability issues in the DRAM segment are rendering printer assembly "impossible."
In October, Global News reported Canadian home renovators and appliance retailers are grappling with the chip-related unavailability of popular white goods.
Since chipmakers and foundries cannot substantially increase their capacity in the short term, home appliances could be scarce this Black Friday.
Home Electronics Availability Is an Open Question
In addition to white goods, other home electronics might have limited availability this holiday season. However, it appears item shortages will vary greatly by type, brand, and vendor.
For example, wireless speaker company Sonos noted the global parts shortage had negatively affected its procurement work in Q1. Similarly, Roku, manufacturer of the eponymous set-top boxes, has experienced supply chain problems this year.
Amazon depends on Foxconn, the world's biggest EMS provider, to make its electronics portfolio, including its Echo smart speakers, Kindle e-readers, and Fire TV Stick digital media players. Because of its massive ordering footprint, the firm should ensure its offerings are in stock ahead of the holidays. On the other hand, Foxconn revealed the chip crisis could curb its shipments by 10 percent this year.
For home audiovisual gear, the forecast is similarly ambiguous.
Like modern automobiles, televisions utilize PMICs and display drivers to function. The global shortage of those components could affect TV availability across the world in the future. The New York Times reported OEMs are focusing on making high-end sets available, which could translate to disappointing Black Friday bargains.
Besides, TechSpot attributed a 30 percent rise in television costs from last summer to the microelectronics crunch.
Plus, Asahi Kasei Microdevices (AKM) suffered a devastating factory fire in October 2020, an event that severely disrupted manufacturing operations. Despite being lent capacity by Renesas in January, its DACs, ADCs, and receivers are in short supply.
That means many premium home audio products might not be widely available this winter.
Computer and Computer Hardware Visibility is Murky
In terms of personal computers, long-term visibility is murky. When the world began adjusting to widespread lockdown mandates last year, notebooks, desktops, monitors, and various peripherals became a hot commodity. But inventory levels normalized in early 2021, and PC and Mac products became more accessible.
That said, the global chip crunch is interfering with the availability of computers and computer hardware in Q4 2021.
Intel CEO Pat Gelsinger said the worldwide parts bottleneck would continue until 2023. By then, he reasoned, new production capacity would have gone online and closed the semiconductor industry's supply-demand gap. However, he warned that the IC crunch had limited production of laptops in the second in Q4. As a result, portable PC pricing will likely remain high throughout the holiday shopping season.
AMD indicated that the supply chain tightness affecting its portfolio should begin easing in the second half of 2022. However, CEO Lisa Su forecast that her corporation's products would be scarce throughout 1H22. That means gamers eager to optimize their rigs with new hardware will not be making major upgrades this year.
Similarly, Nvidia said it expects demand to exceed supply for its graphics cards through the vast majority of 2022. As cryptocurrency miners found the firm's GPUs can improve coin generation, its products have been highly sought-after. However, it inked a $1.6 billion contract with GlobalFoundries, and Samsung agreed to fabricate its next-generation GPUs. Those agreements will help it satisfy the demand of its customers more effectively in the coming years.
But, based on current conditions, consumer computing and graphics processors will probably be elusive this holiday season.
Smartphone Market Grappling with Component Shortages
According to Statista, the smartphone segment represents 25.29 percent of the global semiconductor market. Because of its significant representations in the sector, the worldwide chip shortage has significantly affected its manufacturing output. In particular, the crisis has had a major impact on the segment of the field that utilizes Google's mobile operating system,
Samsung, the world's largest Android-based handset vendor, warned that the industry-wide shortfall would affect its device business since January.
The conglomerate noted that its production capacity was at "full utilization" due to intense multisector demand. Therefore, it expressed concern that its fabs would not have enough space to make parts for its extensive phone lineup. It also shut down its Austin, Texas-based chip factory for over a month following a winter storm. That unscheduled downtime curtailed the firm's output of smartphone display chips, image sensors, and PMICs.
This year, Samsung decided against releasing a new version of its Galaxy Note handset because of the component bottleneck. Reports also emerged that it would delay the release of its latest A-series devices due to the shortage.
The corporation's limited foundry space has also created problems for its clients in the handset space. Qualcomm pays Samsung to make several versions of its hugely popular mobile device platforms. Because of its partner's constrained capacity, its clients Xiaomi, Oppo, and Realme have grappled with supply insufficiencies. DigiTimes stated those firms had cut their annual device shipment goals in light of the crisis.
The global chip shortage is also seemingly causing problems for Google itself. The Silicon Valley giant launched its first Pixel smartphone with its self-designed SoC in mid-October. It opted against equipping its handsets with off-the-shelf hardware to boost its position in the global mobile device marketplace. However, CNN recently reported its Pixel 6 Pros would not be shipping until January.
Based on currently available data, several mid-range and premium Android smartphones could be challenging to track down this holiday season.
Apple and the Global Chip Shortage
Over the last two decades, Apple has launched consumer electronics that revolutionized the world.
Its computer, smartphone, tablet, and smartwatch releases have proved the extensive market value of each of those segments. Along the way, it has established a vast multinational supply chain to ensure the consistent development and release of its products. However, even a corporation with $2 trillion in market capitalization is not immune to the global semiconductor shortage.
This spring, the corporation declared the component bottleneck undercut its ability to manufacture MacBooks and iPads. CEO Tim Cook said the issue stemmed from a lack of capacity in its "legacy node" production lines.
Apple, which set a new record for quarterly electronics sales last year, took steps to ensure its devices are in stock ahead of the 2021 holiday season.
Furthermore, this summer, its PCB and CCL suppliers began mass part production for the bestselling smartphone line number.
Although Apple successfully launched its iPhone 13 series in September, the chip crunch seriously affected its revenue generation. Cook declared the part scarcity cost it $6 billion in device sales in Q3 2021. Nikkei Asia stated it slashed its iPad production by 50 percent to bolster its smartphone output.
Currently, market watchers anticipate Apple will ship 200 million units of its latest smartphone this year despite its supply challenges. Accordingly, consumers should encounter any problems snapping up iPhone 13 this year. But shoppers might need to wait until next year to purchase a new Apple tablet.
By all accounts, the global chip shortage will remain quite intense for the rest of this year. Unfortunately, that means the 2021 holiday season will be a letdown for electronics manufacturers and buyers. But semiconductor industry leaders and experts believe the situation is on course to improve in 2022.
Article Tags