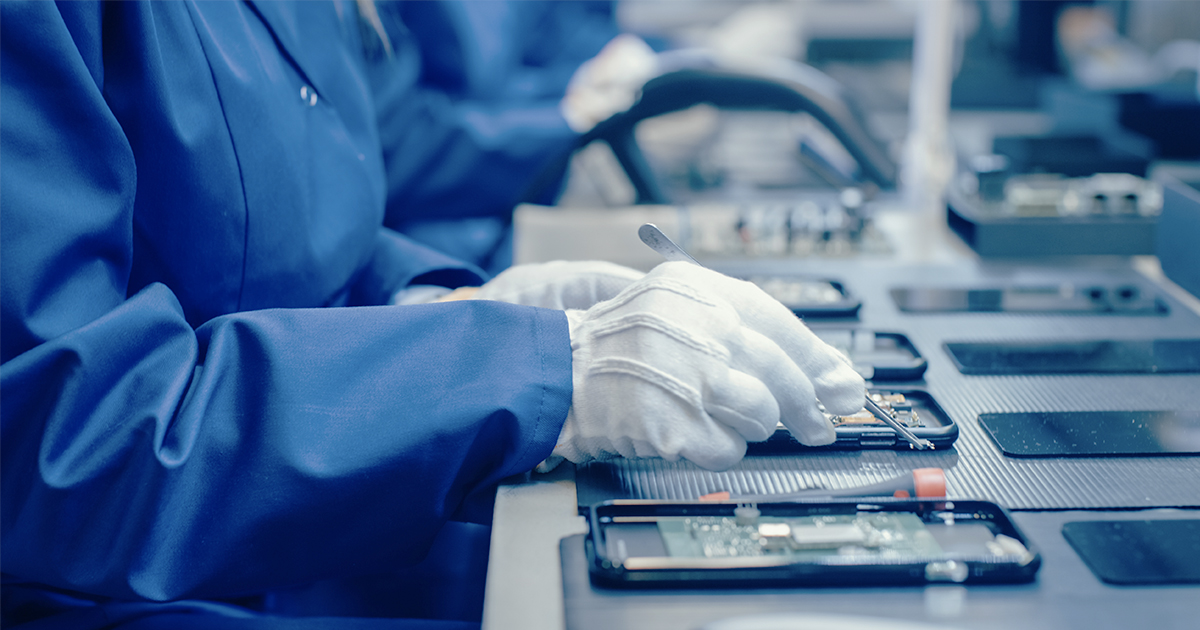 Google recently revealed it developed a custom system-on-a-chip (SOC), Google Tensor, for its forthcoming Pixel 6 smartphone line. The Big Tech giant explained that it developed its own hardware to avoid the obstacles it previously encountered when using off-the-shelf hardware. The conglomerate has not revealed which foundry service provider fabricated its phone processors, but its architecture is Arm-based.
The firm intends to introduce its refreshed flagship mobile device line this fall.
In April, Axios reported Google had contracted Samsung to fabricate its handset SoCs using its 5nm process.
Although the corporation is creating its flagship mobile chipsets in-house, it will continue sourcing mid-tier phone components from long-time supplier Qualcomm.
Why Google Developed Its Own Smartphone SOC
Currently, Google dominates the global search engine market with an 87.76 percent share of the field. But the firm's efforts to carve a niche in the ultra-lucrative mobile device arena have been considerably less successful. Its Pixel brand, launched in 2016, has a single-digit share of the global handset market.
However, Google's Tensor SOC could help it become a more competitive player in the smartphone sector.
Though the conglomerate has not detailed its technical specifications, it indicated the chipset is remarkably powerful. Wired reported the processor utilizes a cutting-edge machine learning algorithm to combine images captured by multiple sensors. Tensor also lets the Pixel 6 take superior grade video and perform precision transcription and voice dictation tasks. Moreover, the conglomerate claims the device consumes 50 percent less energy than its predecessor.
Consumers will be able to evaluate the Pixel 6 and Pixel 6 Pro's capabilities after it goes on sale this October.
Notably, market analysts do not expect the global chip shortage to affect Google's flagship mobile device refresh.
Standard & Poor analyst Anshel Sag told Wired the corporation probably arranged to fabricate its SoCs years ago. The firm's smartphone supply chain probably avoided the semiconductor bottleneck now affecting over 150 industries if that is the case.
Rick Osterloh, head of Google's hardware division, said the company encountered supply chain issues because of the chip crisis. But he does not anticipate running into the same problems with its new premium mobile processor.
What Happens after Google Launches the Tensor Powered Pixel 6
At present, it is difficult to forecast the aftermath of Google deploying a smartphone with an internally designed chipset.
The conglomerate will likely make its flagship handset's substantial generational performance upgrades the focus of its marketing campaign. It could attract a lot of buyers who find its imaging capabilities appealing this holiday season. The corporation could also benefit from chip shortage-related availability issues affecting its rivals in Q4 2021.
On the supply side, Google's Pixel 6 launch is unlikely to cause considerable ripples in the electronic component ecosystem. The firm does not have the existing user base to overtake Samsung, Xiaomi, or Apple in units shipped right away. In addition, the company will still use Qualcomm chipsets to power its Pixel 5a mobile devices.
However, Google probably will not abandon its design ambitions even if the Pixel 6 is not a sales juggernaut. Its Pixel 4 neural core image processor won positive reviews for its ability to take startlingly vibrant photographs. Moreover, it declared its intention to design custom CPUs to optimize its sprawling cloud services network and Chromebooks.
Like Apple and Amazon, Google understands that controlling its software and hardware production is the best way forward. The paradigm shift will enable it to optimize the quality of its services and expand the functionality of its devices. That method also allows them to shirk their supply chain and reduce their production costs. It also gives the Big Tech firms the ability to sidestep future semiconductor bottlenecks, which has become increasingly important this year.
Google's move away from working with third-party chipmakers will not happen overnight, but the transition is inevitable.
Article Tags