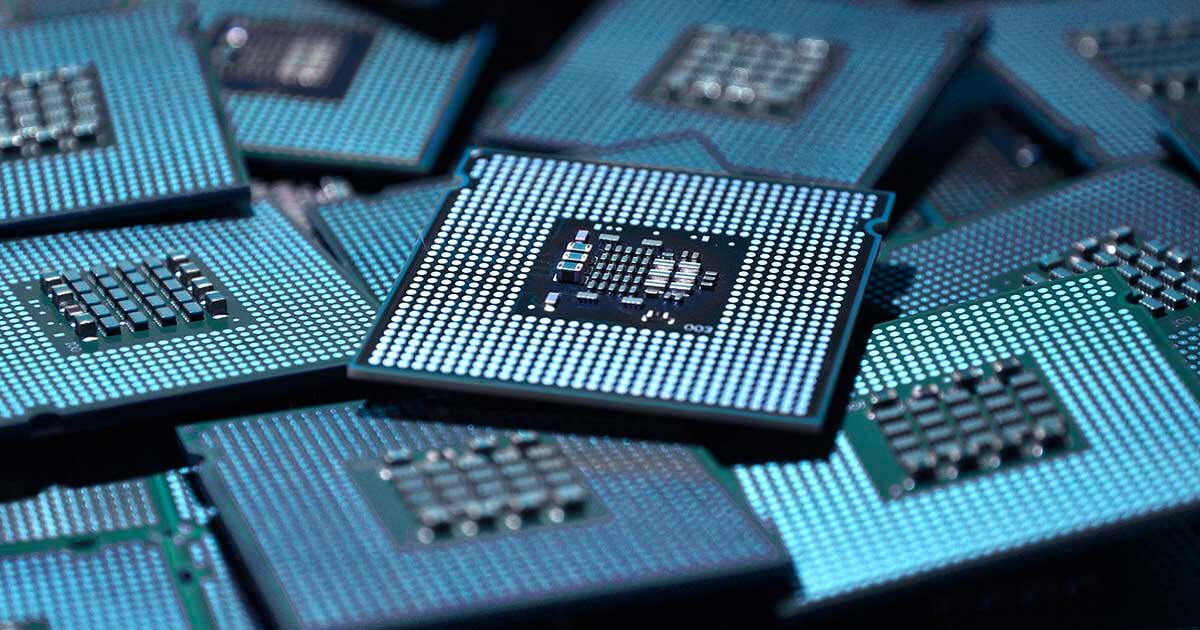 AlixPartners, a global consulting group, estimates that the global semiconductor shortage will cost the automobile industry $110 billion in 2021. Earlier this year, it expected the component crunch would take a $60.6 billion bite out of the sector.
Moreover, the group believes carmakers must change how they operate in the wake of unprecedented upheaval.
Since it began in late 2020, the chip crisis has prompted massive disruption throughout the personal transport field.
Why AlixPartners Raised Its Chip Crisis Auto Sector Impact up to $110 Billion
In February, AlixPartners offered a grim forecast for the automotive supply chain for 2021. It expected that the lack of key electronic vehicle components would be severe enough to affect the sector's recovery from its post coronavirus pandemic downturn. However, a couple of calamities affecting leading car chipmakers prompted the organization to nearly double its loss projection.
First, a devastating winter storm hit the American Southwest in mid-February and overloaded Texas' power grid. A local utility provider asked Samsung, Infineon Technologies, and NXP Semiconductors to temporarily shut down their Austin-area fabs to provide electricity to vulnerable residents. Because of the abrupt nature of plant closures, the three firms could not immediately bring their facilities back online.
Ultimately, Infineon and NXP managed to get their factories running within a few weeks. But the unplanned downtime further constrained the world's supply of automotive components.
Second, in march, a fire broke out in a manufacturing complex maintained by Renesas Electronics in Naka, Japan. The blaze damaged one building's 300mm clean room and destroyed several pieces of fabrication equipment. The company shifted the fab's orders to other facilities and aimed to bring it back to full utilization in May.
Following those setbacks, AlixPartners believed the automotive industry would lose $110 billion because of the microelectronics shortage. The group predicts the bottleneck will prevent manufacturers from assembling 3.9 million vehicles this year, 4.6 percent of their estimated annual output. At the start of 2021, it projected that the crisis would curtail the sector's production by 2.2 million personal transports.
Recommended Change for the Post Chip Crisis Landscape
At present, AlixPartners does not believe the component shortfall will not be resolved in the near future. Mark Wakefield, co-leader of the firm's global automotive practice, said the crisis is still "deeply impacting" the vehicle industry worldwide. He also anticipates the field will not enter a recovery phase until the fourth quarter.
In addition, the executive asserts that carmakers will need to reexamine how they do business post-chip crunch.
Wakefield noted that personal transport manufacturers no longer have the same leverage they once did when negotiating with suppliers. Previously, companies could operate under a just-in-time model that relied on holding minimal part stockpiles to minimize costs. But the global digitalization wave that accompanied the COVID-19 outbreak showed contract foundries could make more money serving electronics manufacturers.
As an example, AlixPartners expects the global automotive industry will assemble 84.6 million vehicles this year. The sector's leading companies utilize around 1,400 chips per unit, include microcontrollers that enable functions like engine temperature control. By comparison, Apple reportedly shipped 90.1 million iPhones in Q4 2020 alone, and those 5G-compatible smartphones had up to 40 percent more chips than their predecessors.
Taiwan Semiconductor Manufacturing Company (TSMC), a contract foundry, makes 70 percent of the world's car microcontrollers and Apple's handset components.
That disparity in order volume left automakers and their suppliers waiting in line for available production capacity when the unforeseeable happened.
Consequently, AlixPartners is helping automotive OEMs revamp their supply chains to mitigate the impact of present and future component shortages. The firm indicated that industry participants should increase their minimum parts thresholds. In the current landscape, avoiding factory shut downs has become a bigger priority than limiting excess inventory.
Article Tags