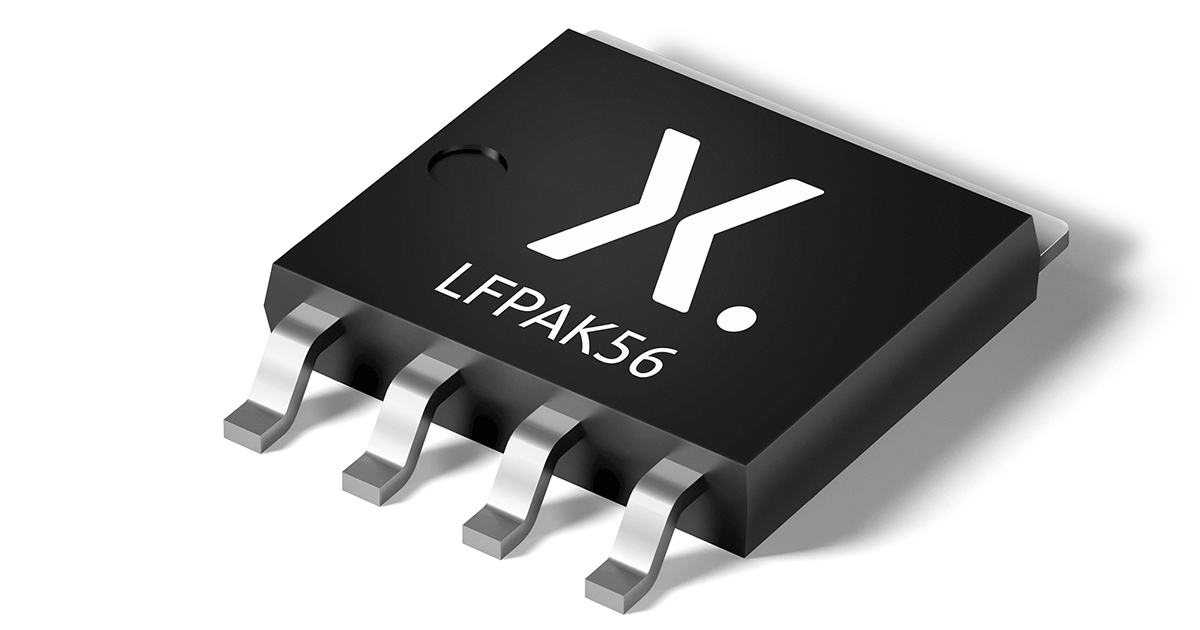 Often, chipmakers highlight incremental improvements when introducing a new generation of products. Manufacturers tout single-digit bumps in power usage or performance as revolutionary. But the reality is frequently little more than a fresh coat of paint that masks a disappointing lack of innovation.
However, Nexperia uses a different playbook.
When the essential semiconductor company unveils next-generation electronic components, it sets new performance, efficiency, and reliability standards. The firm's NextPower 80V and 100V MOSFET lines live up to the expectation it established with its past device launches. Its new line of parts has all the features OEMs need to create their next-generation products.
NextPower 100V MOSFETs Provide Next-Level Reliability
Nexperia's NextPower 100V MOSFETs show off the exceptional ingenuity of the company's engineers. The power component lineup features different attributes that make them standout solutions in different ways. But despite their distinctions, the series is alike in having a high degree of reliability.
The PSMN7R2-100YSF provides 7.2mΩ of resistance with low Qrr than enables minimal spiking and superior efficiency. The device has a strong avalanche energy rating, which gives it an added degree of safety and makes it especially useful to space-constrained projects. Because of its robustness, the MOSFET can support mobile fast-charge adapters and primary side switches.
The PSMN7R2-100YSF also comes in an LFPAK56 package, which leads the industry in performance and reliability.
Along similar lines, the PSMN2R0-100SSF is a 2.07mΩ MOSFET that possesses an impressively low reverse recovery charge. It features 53 times the power density of comparative wire bonded products in a compact 8mm x 8mm package. Those characteristics make it a first-rate choice for designers working on new consumer electronics and industrial equipment.
Finally, the PSMN2R3-100SSE is an N-channel 2.3mΩ device with a strong linear mode safe operating area (SOA) performance. The component is a part of Nexperia's application-specific MOSFETs (ASFET) range, a lineup that combines state-of-the-art silicon design with highly dependable LFPAK88 copper-clip packaging. Thanks to its composition, it has very low RDSon to minimize I2R losses and produces optimum efficiency when fully activated.
Consequently, PSMN2R3-100SSE MOSFETs can stand up to considerable inrush currents, meaning them a quality addition 48V total communication system projects.
NextPower 80V MOSFETs Offer Robust Performance in a Tiny Package
Nexperia's NextPower line also includes some advanced 80V MOSFETs.
The standard level gate drive ICs have a junction temperature range of -55°C to 175°C. Moreover, its new 80V MOSFETs are avalanche rated and tested. The chips have remarkably low total gate charge and drain-source resistance. With that level of ruggedness and high switching efficiency, it can stand up to the rigors of industrial and consumer use.
Nexperia made the NextPower with an eye towards addressing needs in multiple applications. Its PSMN3R5-80YSF components provide 150A in current, 3.5mΩ in resistance and are ideal for AC/DC and DC/DC synchronous rectifiers, USB-PD adapters, and BL DC motor controls. Similarly, its PSMN1R8-80SSF units can support NPIs that require full-bridge and half-bridge converters as well as battery protection.
In addition, the PSMN3R5-80YSF and PSMN1R8-80SSF MOSFETs come in the LFPAK88 package. As a result, the chips are 86 percent smaller than their predecessors, giving designers more board space. The power components also boast a two-times generational improvement in power density and have very little thermal and electrical resistance.
Nexperia's NextPower 80V and 100V MOSFETs should be a no-brainer addition to OEMs inventories on the strength of the quality. The marketplace has been waiting for power components with legitimate leaps in performance, reliability, and packaging, and these parts fit the bill.  
Want to know more about Nexperia's NextPower MOSFETs? Check out the entire lineup here.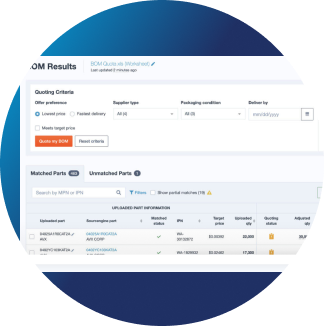 Quotengine: Your Ultimate BOM Tool
With Quotengine's real-time data on over 1 billion part offers, managing your BOM effectively has never been simpler.
Upload Your BOM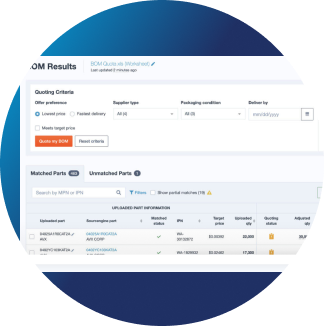 What's Your Excess Worth?
Real-time market data, quick response time, and unique price offers to help you maximize your return on excess inventory.
Get an Estimate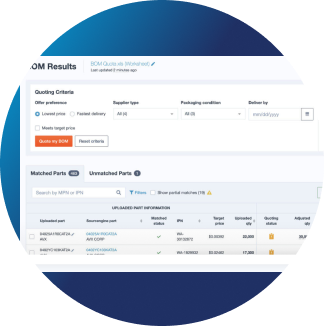 The Last Integration You'll Ever Need
Streamline manual processes and gain real-time access to inventory data, pricing updates, and order tracking through Sourcengine's API
Sign-up Here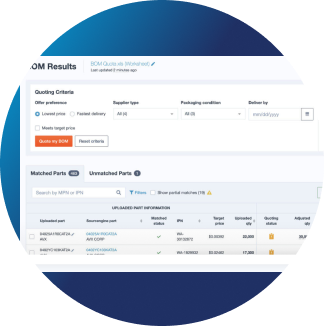 Sourcengine's Lead Time Report
Strategize for upcoming market shifts through lead time and price trends with our quarterly lead time report.
Download now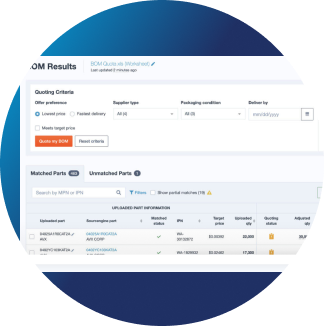 Sourcengine's Lead Time Report
Strategize for upcoming market shifts through lead time and price trends with our quarterly lead time report.
Download now