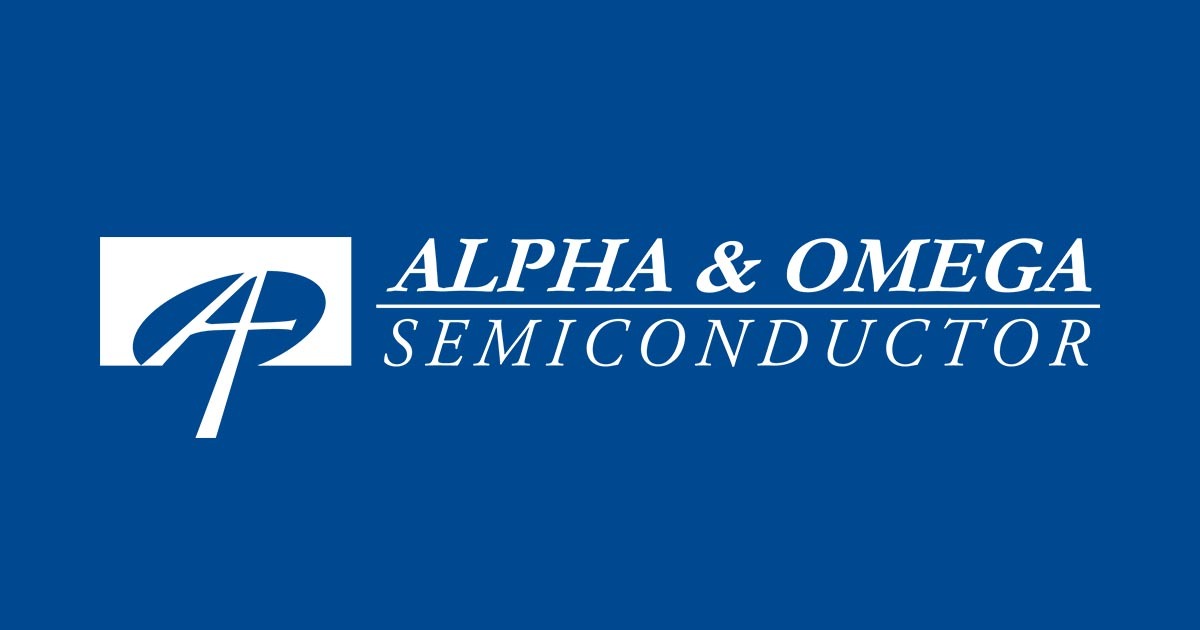 In 2020, the world underwent significant changes because of the coronavirus pandemic. COVID-19 caused a staggering loss of life and changed the lives of billions of people across the globe. Many individuals and businesses had to rely on technological solutions to work around social distancing mandates which continue to prevent in-person meetings.
While several coronavirus vaccines are being distributed worldwide, the digitalization of society has not slowed down. In fact, demand for electric vehicles and home appliances has sharply increased in the post-pandemic landscape. OEMs can facilitate this transition by introducing products that address the end-market preferences of "the new normal."
When sourcing high-quality MOSFET driver ICs, firms should look no further than Alpha and Omega Semiconductor Limited (AOS). Its catalog features alternates and crosses with components made by Renesas Electronics, ON Semiconductor, Infineon Technologies, and other leading providers.
Even better, its parts are available with much shorter lead times than the offerings of other manufacturers.
Best-Selling Electric Vehicles Need World-Class Parts
Despite widespread factory shutdowns and logistics limitations, the global component industry grew by 6.5 percent annually last year. According to the Semiconductor Industry Association, the sector expansion benefited from a 12.2 percent boost in automotive end-market demand.
In the aftermath of the outbreak, consumers shied away from purchasing new automobiles due to viral exposure and economic concerns. But once the world adjusted to the post-pandemic landscape, a surge of new car purchases (specifically battery-powered models) occurred. In fact, global electric vehicle (EV) sales shot up by 43 percent year-over-year in 2020 and deepened the worldwide chip shortage.
Thankfully, AOS offers a range of components that can help OEMs capitalize on the new widespread popularity of EVs.
For example, its AOBS30B65LN Alpha IGBT has characteristics that make it an ideal solution for automotive electrical systems. The 650V, 30A product features low Vce(sat) and offers rapid startup speed to enable easy control. It is also a highly rugged component that has temperature stable behavior.
In addition, AOS utilized its in-depth understanding of EV charging topologies when designing this Alpha IGBT. For that reason, it is dependable enough for dispatch switch and relay replacement applications. But it is also versatile enough to have utility in battery-powered vehicle PTC heaters.
Despite the difficulties caused by the global chip crunch, the AOBS30B65LN currently has a lead time of 27 to 28 weeks.
Components for the Next Generation of Home Appliances
Demand for consumer electronics also acted as a major growth driver for the chip industry last year. The main reason that end-market experienced 13.3 percent growth in 2020 was the prevalence of self-quarantine mandates. Since people could not dine out, they used their free time to learn how to cook.
In fact, 35 to 40 percent of consumers started enjoying home-cooked meals for the first time during the pandemic.
Unfortunately, the global semiconductor shortage has made it difficult for OEMs to procure parts for new electronic kitchenware projects. In this area, AOS stands out from its peers. Its MOSFET driver ICs have 27 to 28 week lead times instead of the (now) typical 40+ week turnaround time frames supplied by other vendors.
That means fast-acting firms can take delivery of its 600V AGD8252B1/AGD8252B2 high voltage half-bridge gate driver ICs by this summer. The components are compatible with 3.3V/5V CMOS and TTL inputs logic and have matched propagation delays for each channel. Plus, the SOP-28L packaged components have temperature ranges of -40°C to 125°.
OEMs can launch enticing new stand mixers, food processors, and dehydrators using AGD8252B1/AGD8252B2 driver ICs. Since the items have 27-28 week lead times, manufacturers can deploy their offerings ahead of the 2021 holiday season.
As the component shortage is expected to extend into 2H21, that delivery window represents a significant market advantage.
COVID-19 accelerated technological adoption that should have taken years into several months. Because the paradigm shift occurred suddenly, burgeoning enterprises have a once-in-a-lifetime opportunity to establish a presence in the global marketplace. Given the rarity of the situation, companies should not compromise on component quality or risk delaying the assembly of their forthcoming products.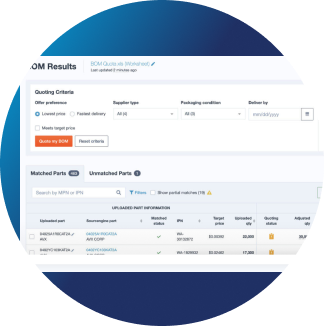 Quotengine: Your Ultimate BOM Tool
With Quotengine's real-time data on over 1 billion part offers, managing your BOM effectively has never been simpler.
Upload Your BOM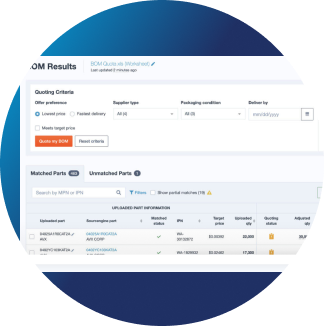 What's Your Excess Worth?
Real-time market data, quick response time, and unique price offers to help you maximize your return on excess inventory.
Get an Estimate