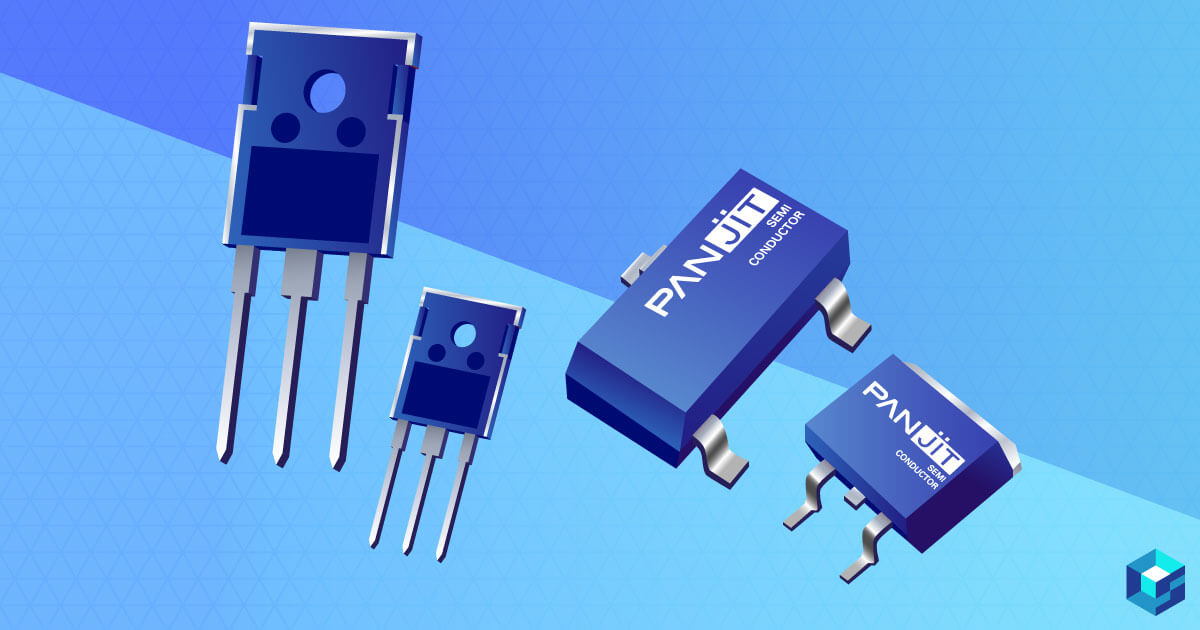 "Editor's Note: This blog was originally published on July 5, 2019 but it has been updated for accuracy and relevance."
The MOSFET (Metal Oxide Semiconductor Field Effect Transistor) is a type of semiconductor widely used for switching and amplifying electronic signals. The transistors are commonly used in modern integrated circuits (ICs) because their microscopic size allows them to be packaged in a single chip.
MOSFETs features four terminals; source(S), gate (G), drain (D), body (B), and a dielectric layer for insulation. The device's body is frequently connected to the source, making it a three-terminal field-effect transistor. That means it can direct current flow by controlling the electrical field.
This very amusing video breaks down exactly how MOSFETs work:
Because of their unique characteristics, MOSFETs can be used in analog and digital circuits and have applications in the automotive, computing, transport, telecommunications, gaming, and mobile device sectors. Since its inception in 1947, the MOSFET has gone on to become the most frequently manufactured electronic component of all time.
Unfortunately, MOSFETs became pretty hard to find amid the ongoing global chip shortage. After the COVID-19 began, a supply-demand imbalance emerged in the automotive sector and rapidly spilled out into over 169 industries. Manufacturers and their foundry service partners are working hard to ease the bottleneck by ramping up production. But availability and pricing volatility remain major challenges across the semiconductor market in mid-2022.
Thankfully, PANJIT offers ample quantities of various MOSFETs with short lead times. Its portfolio features multiple circuit configurations, including high-speed, high-performance, low resistance, and small package sizes. The versatility of its offerings enables engineers to optimize their IC designs.
For example, the chipmaker developed advanced high-density cell design and trench structure for its devices. Therefore, when used in a synchronous-rectification DC/DC converter, its MOSFETs provide lower than usual power dissipation and switching losses.
Furthermore, PANJIT's MOSFETs are available in three categories: Low Voltage, Medium Voltage, and Power. That gives buyers and design teams a wide range of options to choose from when pursuing different end markets.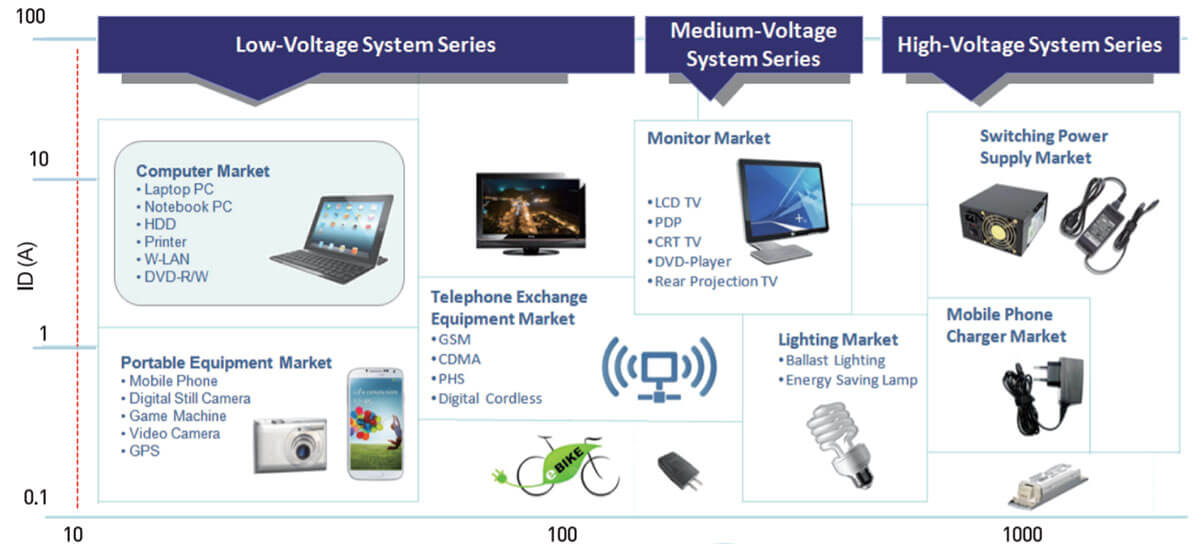 Features:
High-Speed Switching
Low RDS (ON)
Small Package Sizes
Next-Generation Trench Technology
Applications:
Automotive
Computing
Transport
Telecommunications
Gaming
Mobile Device
Lighting

PANJIT designed a series of low-voltage MOSFET products in different packages to address the demands of different segments. The firm's BVDSS20V ~ 50V components are suitable for notebooks, tablets, and other 3C products. The product offers low resistance and enhanced performance by combining innovative designs and advanced packaging technology.
Check out these PANJIT Low Voltage MOSFETs: PJS68, PJC74, PJE84, PJQ19

PANJIT's Medium Voltage MOSFETs also utilize Trench technology to provide best-in-class characteristics. Its BVDSS 60V ~ 200V products are often used for synchronous rectification circuits in consumer electronic power supplies and telecommunications power systems.
Shop for PANJIT Medium Voltage MOSFETs here: PJD, PJQ54, PJL94

PANJIT's Power MOSFETs, apart from featuring outstanding performance due to their robust cell density, have low conduction and switching losses. BVDSS 400 ~ 1000V can be used for AC-DC chargers, industrial equipment, and a host of LED lighting equipment
In addition, PANJIT conducts comprehensive avalanche energy testing to ensure the reliability of its products.
To learn more about PANJIT's product lines, sign up for a free Sourcengine account today.  
Article Tags