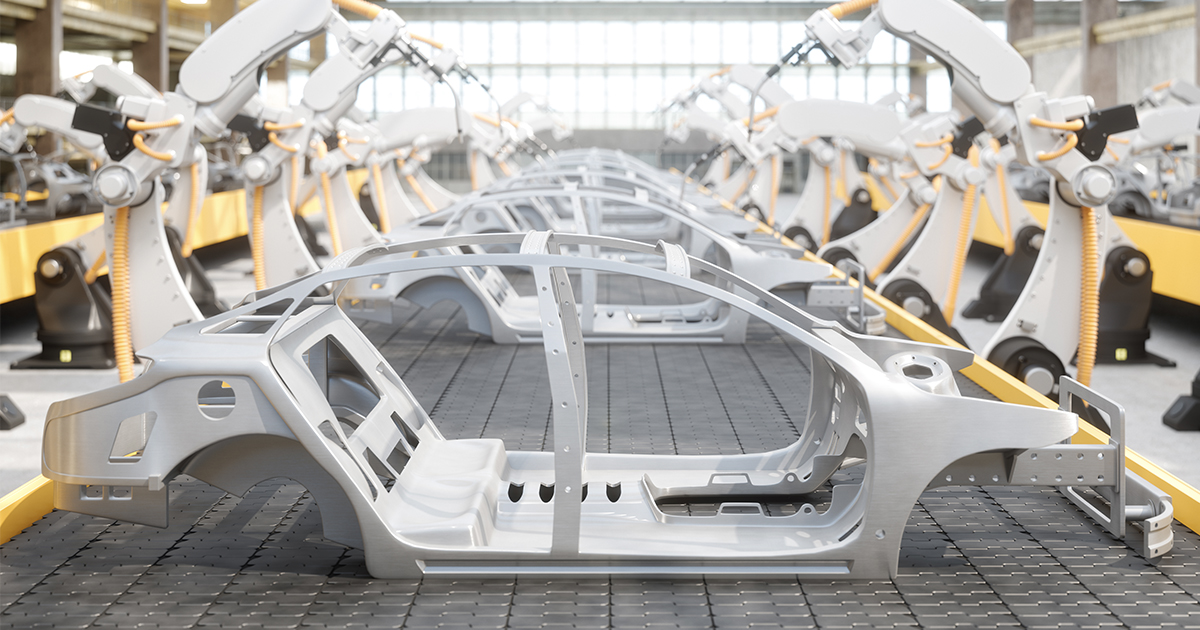 Taiwan Semiconductor Manufacturing Company (TSMC) announced it intends to increase its automotive microcontroller units (MCUs) production by 60 percent annually in 2021. The world's foremost pure-play foundry service provider ramped up MCU production by 30 percent this year to combat the global chip shortage. It hopes to considerably reduce the impact of the microelectronics bottleneck on its customers over the next two quarters.
However, Infineon Technologies and NXP Semiconductors believe intense demand for automobile components will prolong the crisis until sometime in 2022
Consulting group AxilPartners estimates the automobile sector will lose $110 billion in 2021 because of the parts crunch.
TSMC Steps up to Help Resolve Global Automobile Chip Shortage
TSMC plays a crucial role in the global electronic components supply chain because of its extensive and distinguished customer list. The foundry is best known for fabricating Apple and Advanced Micro Devices (AMD) CPUs. But the corporation counts leading auto semiconductor suppliers STMicroelectronics, ON Semiconductor, Renesas, NXP, and Infineon as customers.
In January, it initiated a "super hot run" to address the then-nascent chip shortage. It cut the production time of badly needed vehicle parts by as much as 50 percent. Despite TSMC's sizable manufacturing footprint, it could not mitigate the impact of the industrywide scarcity of materials.
As time went on, the semiconductor bottleneck intensified and expanded to affect 169 sectors.
In April, Intel declared it would dedicate some of its production capacity to meet robust demand for automotive semiconductors. Two months later, DigiTimes reported multiple pure-play foundries made fabricating car components a priority for Q3 2021.
Ideally, TSMC ramping up its MCU production should enable its partners to slash their lead teams and refresh their inventories. However, some leading automobile chipmakers believe the microelectronics crunch will not be resolved in the short term.
Leading Chipmakers Expect Component Shortage to Last Until 2022
The heads of Infineon and NXP predict the global chip shortage will continue disrupting the auto industry until sometime next year.
Infineon CEO Reinhard Plass noted that vehicle part inventories are "extremely tight" in the third quarter, with demand outstripping supply. He believes that the segment will regain its equilibrium, but not until "well into 2022."
Similarly, NXP President Kurt Sievers said his company has been unable to sate interest in its products despite increasing its output. He also commented TSMC's effort to ramp up its MCU production would not meaningfully impact the bottleneck.
The executive explained the rising popularity of new energy vehicles is driving microelectronics demand. Battery-powered cars, trucks, and SUVs have twice the chip content of gasoline automobiles. As a result, Sievers believes the surging global popularity of EVs will push the crisis into mid-2022.
Automobile Manufacturers Still Struggling with Global Chip Bottleneck
Several leading auto manufacturers have indicated the global chip shortage that began in late 2020 has not yet reached an inflection point.
Tesla, the California company that kicked off the EV revolution, admitted it is grappling with "extreme supply chain limitations" this month. Ford is idling or reducing production and eight of its U.S.-based plants. General Motors revealed that it only has 25 days of car components in stock across the region. The corporation is also instituting "downtime" at five of its American facilities because of materials insufficiencies.
Across the Atlantic, Volkswagen revised its annual vehicle delivery forecast down due to the bottleneck. It also announced it would temporarily pause production at its Swedish car factory because of the parts scarcity. BMW, a top German vehicle manufacturer, declared the crisis would reduce its yearly output by 10 percent or 90,000 personal transports this year.
In Asia, China's biggest carmaker, SAIC Motor Corp., cut its production target by 500,000 units because of the shortage. South Korea's Hyundai indicated the bottleneck would curtail its deliveries in Q3 2021. Finally, Japanese market leaders Toyota, Honda, and Nissan have recently ramped down production at their factories in response to inadequate semiconductor supplies.
With the chip crunch affecting major automobile manufacturers in Q3, a return to normalcy in 2021 seems unlikely.
Article Tags