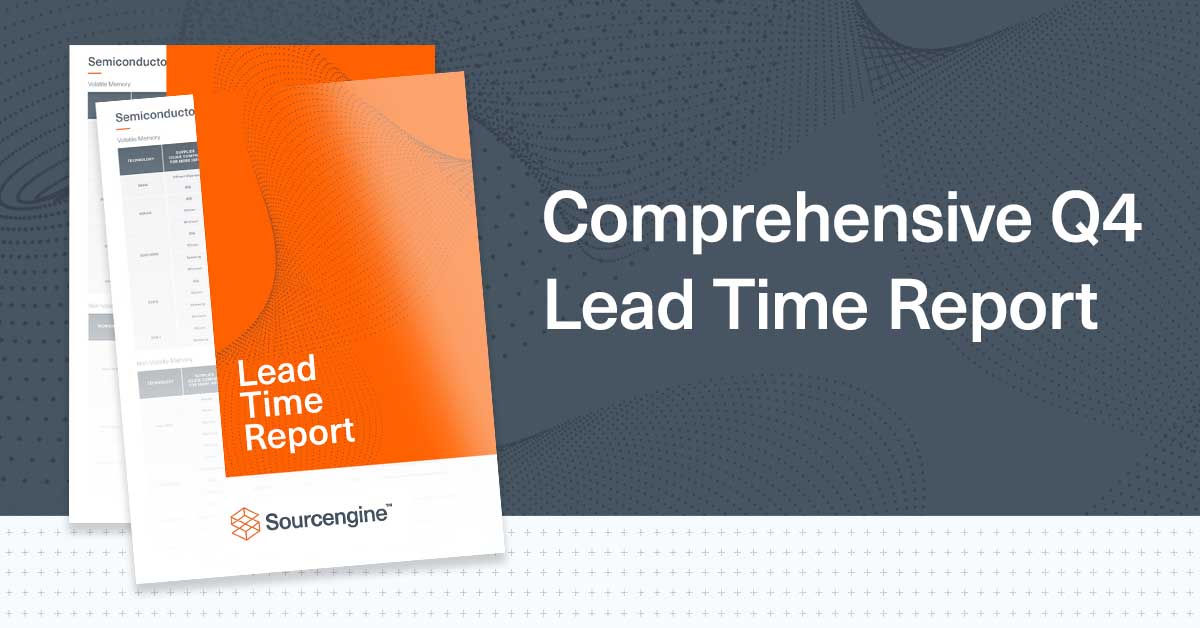 Sourcengine produces free quarterly lead time reports that include a wide range of categories and manufacturers every quarter. As a leading electronic components e-commerce marketplace, we have access to a wealth of data that can help OEMs, CMs, and EMS providers navigate the industry's ever-changing landscape.
Its Q4 2021 lead time report covers the impact of multiple disruptive events on the global component supply chain.
How Lead Times Reports Support Supply Chain Management
With the 2021 holiday season fast approaching, possessing comprehensive lead time information is crucial.
Recently, Adobe predicted that online consumer spending would reach $207 billion between November 1 and December 21, up 10 percent from 2020. Similarly, the survey conducted by Harris Poll and Roku found that 63 percent of holiday shoppers plan to buy consumer electronics. As such, manufacturers can give their annual earnings a big boost by addressing robust end-of-year demand.
However, firms need to know which parts are available with minimal turnaround time to fully realize that opportunity.
Further out, Forbes recently forecast that consumer spending in aggregate will increase in 2022. The publication anticipates the end-market interest in new products will exceed vendors' ability to meet that rising demand. Unfortunately, multiple external factors are significantly disrupting the worldwide supply chain. Under these conditions, data about component availability at taken even greater importance.
Sourcengine, the world's leading electronic components e-commerce marketplace, can provide insights because of its unique position. It works with over 3,000 manufacturers, distributors, and third-party providers to present the widest selection of parts listings possible.
The marketplace also maintains partnerships with the sector's top logistics providers to facilitate fast global delivery for its users. Its seamless digital ecosystem can help firms optimize their supply chain management (SCM).
Sourcengine's relationships also let it access the market intelligence necessary to create near-term sector-wide projections. As a result, its users can make purchasing decisions to keep their production lines moving even amid historic upheaval.  
Key Q4 2021 Lead Time Report Insights
Sourcengine's Q4 2021 lead time report reveals the electronic components industry is still grappling with the impact of multiple crises.
The global chip shortage that began in late 2020 is still constraining part quantities across numerous segments. The winter storm that devastated Texas last winter significantly diminished the output of multiple leading chipmakers.
Furthermore, U.S. government sanctions against certain Chinese-based foundry service providers are creating fabrication delays. Without access to their regular supply partners, some leading chipmakers are now dealing with major production hurdles. A recent surge of COVID-19 infecting rates in Southeast Asia and a power-cutting initiative in mainland China has exacerbated the field's existing complications.
Consequently, Sourcengine's latest lead time report indicates that delivery dates for volatile and nonvolatile memory components are rising. SRAM, SDRAM, DDRI, DDRII & DDR4, flash-NOR/NAND, and EEPROM availability and pricing are expected to rise over the next three months.
Along similar lines, the cost and turnaround time of general discretes and power semiconductors are trending upward. Sourcengine found that adverse market conditions have led to certain package types going on allocation while others have delivery windows of up to 52 weeks. Those issues are also meaningfully affecting the fulfillment of data converters, PMICs, capacitors, switches, relays, and embedded processor orders.
That said, Sourcengine's new lead time report includes some good news for professional buyers.
For instance, pricing and availability for optocouplers should be stable through year's end, as are most visible LEDs. Linear ICs have lead times in the double-digit range at present but are trending upward. Current data indicate that programmable logic components will remain accessible and affordable from certain leading vendors into early 2022.
Sourcengine also forecasts that resistors, SMDs, thermoresistors, tremors & potentiometers, and overvoltage & overcurrent protection device costs and delivery dates will remain stable for the next three months.
More detailed information on upcoming shifts within the electronic components marketplace is available in Sourcengine's Q4 2021 lead time report.
‍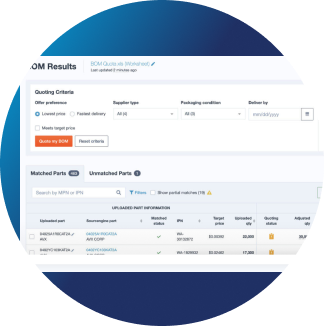 Quotengine: Your Ultimate BOM Tool
With Quotengine's real-time data on over 1 billion part offers, managing your BOM effectively has never been simpler.
Upload Your BOM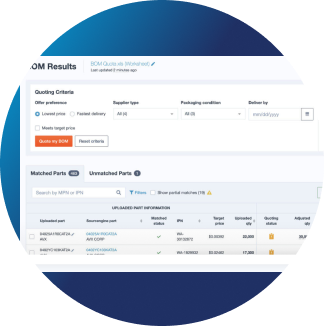 What's Your Excess Worth?
Real-time market data, quick response time, and unique price offers to help you maximize your return on excess inventory.
Get an Estimate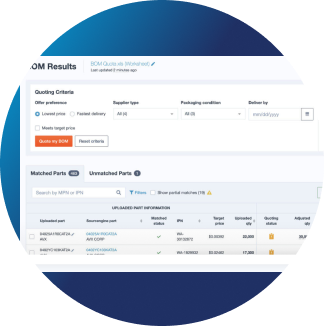 The Last Integration You'll Ever Need
Streamline manual processes and gain real-time access to inventory data, pricing updates, and order tracking through Sourcengine's API
Sign-up Here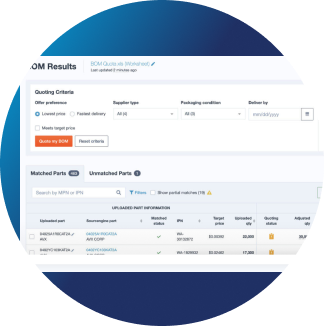 Sourcengine's Lead Time Report
Strategize for upcoming market shifts through lead time and price trends with our quarterly lead time report.
Download now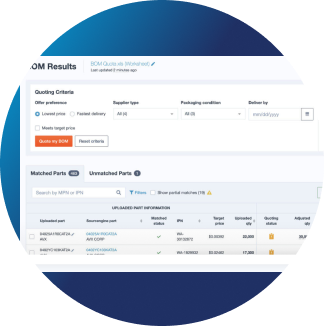 Sourcengine's Lead Time Report
Strategize for upcoming market shifts through lead time and price trends with our quarterly lead time report.
Download now