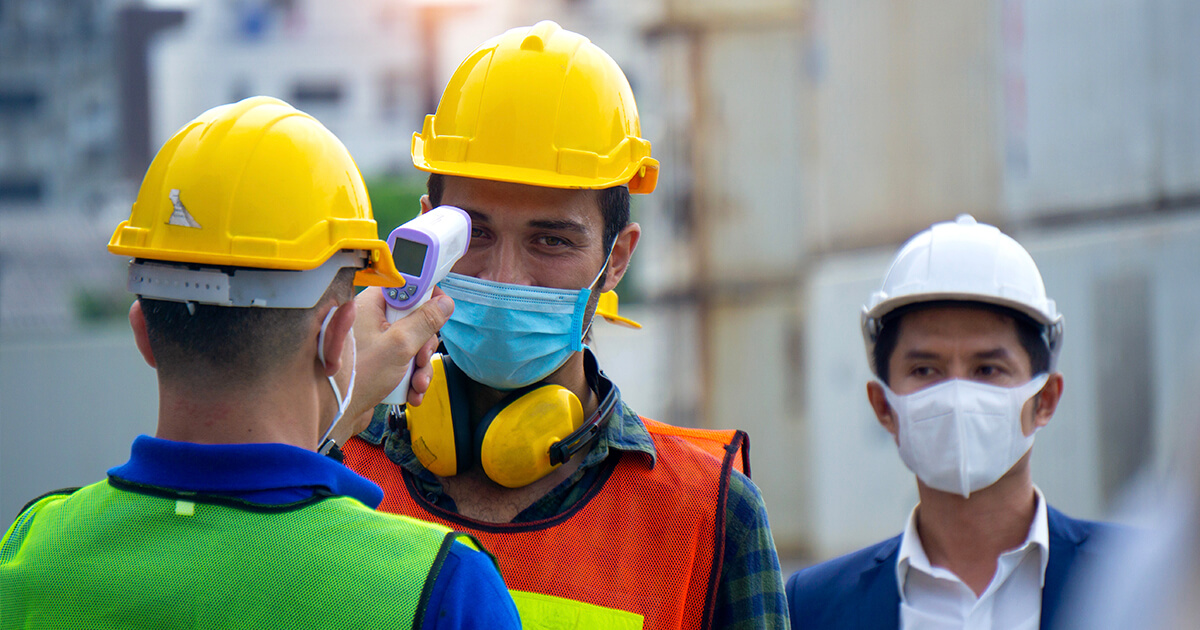 A recent surge in COVID-19 infections in Southeast Asia has curbed local electronic components production. The development has exacerbated the effects of the global chip shortage, particularly in the beleaguered auto industry. Several leading vehicle manufacturers have paused work at their factories and slashed their vehicle output goals.
AlixPartners, a global consulting group, raised its estimate of the bottleneck's financial impact on the automobile segment to $210 billion. The group pegged the damage at $110 billion in May but revised its forecast in large part due to the COVID-19 outbreak.
In response to coronavirus-related disruptions in Southeast Asia, some firms have sought production capacity in China, a big shift from recent industry trends.
Southeast Asian COVID-19 Spike Disrupts Auto Production Worldwide
This summer, a wave of Delta variant coronavirus infections hit Malaysia, the Philippines, and Vietnam. The leaders of the affected countries enacted travel and work restrictions that devastated their domestic component manufacturing sector. As a result, the region's output of multilayer ceramic, aluminum, and solid-state capacitors significantly diminished.
DigiTimes noted Malaysia's shipments of passive parts could fall by as much as 30 to 60 percent.
Over time, local governments began easing their restrictions as their vaccination rates increased. But the manufacturing interruption undercut the production of 5G base stations, video game consoles, servers, and renewable energy equipment. Given the timing of the disruption, it will likely aggravate stockouts of consumer electronic devices ahead of the holiday season.
However, the Southeast Asian COVID-19 spike has already had a massive impact on the global automobile market. Earlier this year, Ford and General Motors revealed plans to temporarily shutter some of their North American plants due to parts shortfalls. Leading European carmakers Volvo and Stellantis announced major production cuts because of the tightening chip bottleneck.
In addition, Japan's vehicle companies made significant adverse changes to the production roadmaps as component scarcity has intensified. Suzuki declared it would cut its 2021 production target by 350,000 cars. Nissan stated it would reduce personal transport assemblies by 250,000 units while Honda anticipates its annual automobile sales will fall by 150,000.
Toyota, the world's largest automaker by revenue, said the shortage is forcing it to make over 1 million fewer units than intended.
AlixPartners believes the chip crisis will prevent the production of 7.7 million cars, trucks, and SUVs in 2021.
Manufacturers Seek Chinese Production Capacity Amid Coronavirus Surge
When the U.S.-China trade war began in 2018, many international chipmakers and foundry service providers sought to diversify their production capacity. Previously, those corporations had centered their manufacturing in Mainland China because of its comparatively low labor costs. But the heightened trade tension between superpowers led to those nations imposing new tariffs and export restrictions.
Consequently, many companies expanded their supply chains to avoid the financial fallout of the trade war. Various national governments, including many in Southeast Asia, saw the trend as an opportunity and launched incentive programs to attract semiconductor companies. Industry leaders found the prospect of large tax breaks and subsidies appealing and worked to establish new manufacturing hubs around the world.
But the global electronic component supply chain may be reverting to its old configuration in light of recent events.
Last month, DigiTimes reported that mainland and Taiwan-based passive makers experienced a sharp increase in orders after the coronavirus outbreaks began. East Asian manufacturers enjoyed significant revenue growth thanks to their production stability and unhindered access to raw materials like aluminum.
In addition, the publication noted the movement picked up steam as Apple, Google, and Amazon shifted production from Vietnam to China.
The iPhone manufacturer took to having its AirPod assembled in China, and Google similarly relocated the fabrication of its Pixel 6 smartphones. Most notably, Amazon once again began making its smart speakers, doorbells, and surveillance cameras in the country. Previously, the three corporations and their suppliers looked to create capacity outside the mainland to avoid profit-devouring tariffs.
The Big Tech firms' change in strategy makes sense now that the fourth quarter has commenced. Those firms took action to protect their sizable holiday season revenue bumps. As BTIG, a financial services firm, expects Vietnam's production woes to continue through Q2 2022, something had to change.
Nevertheless, Southeast Asia's coronavirus challenges will likely accelerate the broader movement toward global supply chain diversification. Beyond the short-term problems it caused, it underlined the drawbacks of concentrating production in one area.
Article Tags