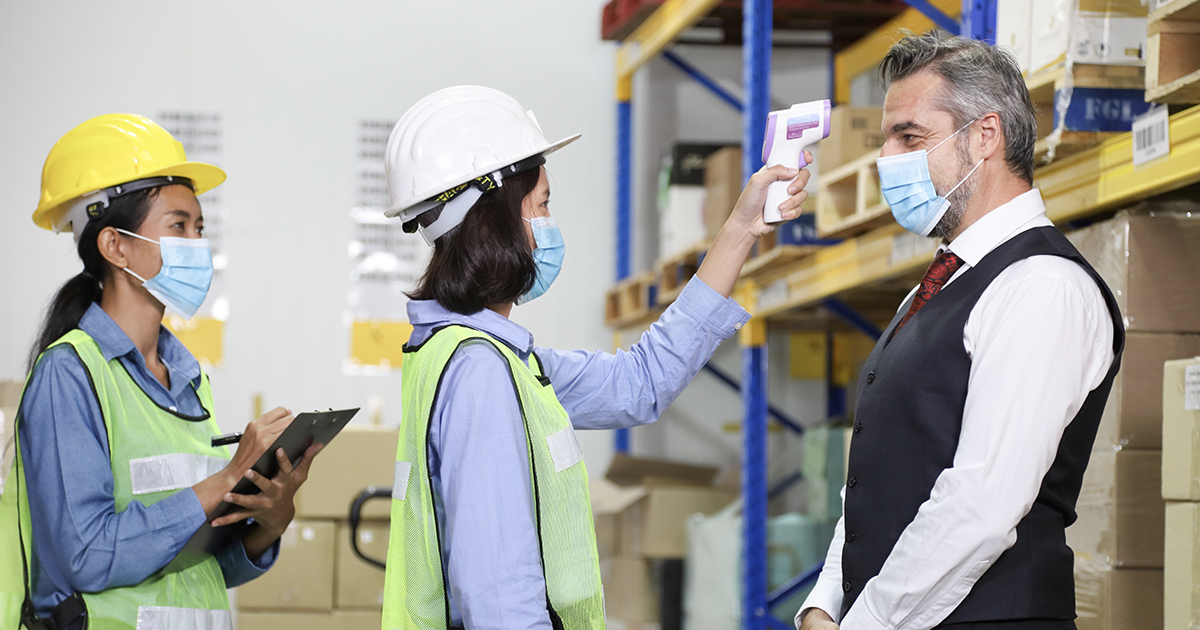 The Malaysian government ordered a nationwide lockdown in response to spiking COVID-19 infection rates on June 1. As a result, the region's electronic components sector has been significantly disrupted, exacerbating the impact of the global chip shortage. In August, the nation's leaders began easing their self-quarantine mandates, but the temporary plant shutdowns destabilized the worldwide microelectronics supply chain.
TrendForce, a market research firm, expects Putrajaya's movement control order (MOC) to affect multilayer ceramic capacitor (MLCC) availability.
COVID-19 Spike Disrupts Malaysian Chip Industry
Malaysia is one of the world's microelectronics hubs, with 7 percent of its parts moving through it. It is also where 13 percent of the industry's chip assembly and testing takes place. The Southeast Asian country made $92 billion selling electrical and electronic products, 39.4 percent of its total export revenue. Consequently, its nationwide MOC has had a significant disruptive effect on the global components supply chain.
STMicroelectronics and Infineon Technologies maintain facilities in Malaysia and have recently discussed how the COVID-19 is affecting their local operations.
STMicroelectronics temporarily shuttered its Muar plant because of the MOC, and CFO Lorenzo Grandi said the disruption undercut its ability to serve its clients. He also noted that the event would curtail its revenue and gross margin for Q3. Similarly, Infineon CFO Reinhard Ploss explained the corporation would lose millions of euros due to the unexpected factory shutdowns.
In addition, TrendForce detailed how Malaysia's coronavirus surge will diminish the world's MLCC supply.
The research organization believes the interruption will constrain quantities of high-end MLCCs used in smartphones, laptops, servers, and 5G base stations. It found Taiyo Yuden, Panasonic, and Walsin Technology have increased their capacitor lead times. The group further indicated that most MLCC suppliers have 60 days' worth of low-end and mid-level parts in stock but only carry a 30-day inventory of high-end products.
TrendForce also reported that Malaysia's MOC is limiting the fabrication of tantalum and surface mount aluminum electrolytic capacitors.
Putrajaya has eased its lockdown in areas with high vaccination rates, enabling chipmakers to operate at 60 percent capacity. However, the region's production suspensions have already had a substantial impact on the already struggling global automotive industry.
How Malaysia's Covid-19 Lockdowns Are Affecting the Auto Industry
In May, AlixPartners estimated the global chip shortage would cost the automotive sector $110 billion in lost revenue this year. However, the group will likely have to revise its projection in light of Malaysia's coronavirus surge. Ford, Nissan, and Toyota have cut vehicle production because of the COVID-19-related bottleneck.
Last month, Ford announced it paused production of the F-150 pickup truck at its Kansas City, Missouri, area factory because of the shortfall. That brand has ranked as America's best-selling automobile since 1981. It slashed the production quotas at its Cologne, Germany Fiesta subcompact assembly center for the same reason.
Another American automotive giant, General Motors, revealed it would idle eight of its North American plants because of the shortage. The corporation stated six of the affected facilities would be offline for two weeks, and two others would be down for one week. The New York Times reported its production of popular mid-and full-size pickups and SUVs would be curtailed.
Nissan halted production at its Tennessee plant for two weeks in August due to part insufficiencies. The temporary factory shutdowns affected the assembly of its Leaf electric sedans and Rogue sport utility vehicles. The firm indicated Malaysia's rising COVID-19 infection rate caused its semiconductor shortage issues.
Daimler CEO Ola Kaellenius commented that the situation in Malaysia would lead to the conglomerate's Q3 sales probably being "noticeably below" its Q2 earnings.
Toyota is also made significant adjustments to its vehicle output as a result of the crisis in Malaysia. On August 19, the Japanese corporation announced it would lower its September worldwide vehicle production target by 40 percent. That means it will be making 360,000 fewer automobiles than originally intended. Its mandate has prompted work stoppages at 14 factories across in domestic region and overseas.
Bloomberg noted Toyota's production of RAV4 SUVs, Corolla, Prius, Camry sedans, and Lexus luxury vehicles would be affected.
The global chip shortage has been especially hard on carmakers as many rely on the "just-in-time (JIT)" inventory management model. The practice called for other companies to maintain lean microelectronics supplies to minimize their operating costs. But the parts bottleneck has left leading providers without enough materials to meet demand.
Wong Siew Hai, president of the Malaysia Semiconductor Industry Association, said the region's component manufacturers could not meet demand even if they were running at 100 percent capacity. As a result, he believes the pandemic-related disruption will cost the nation hundreds of millions of dollars in "missed opportunities."
Article Tags