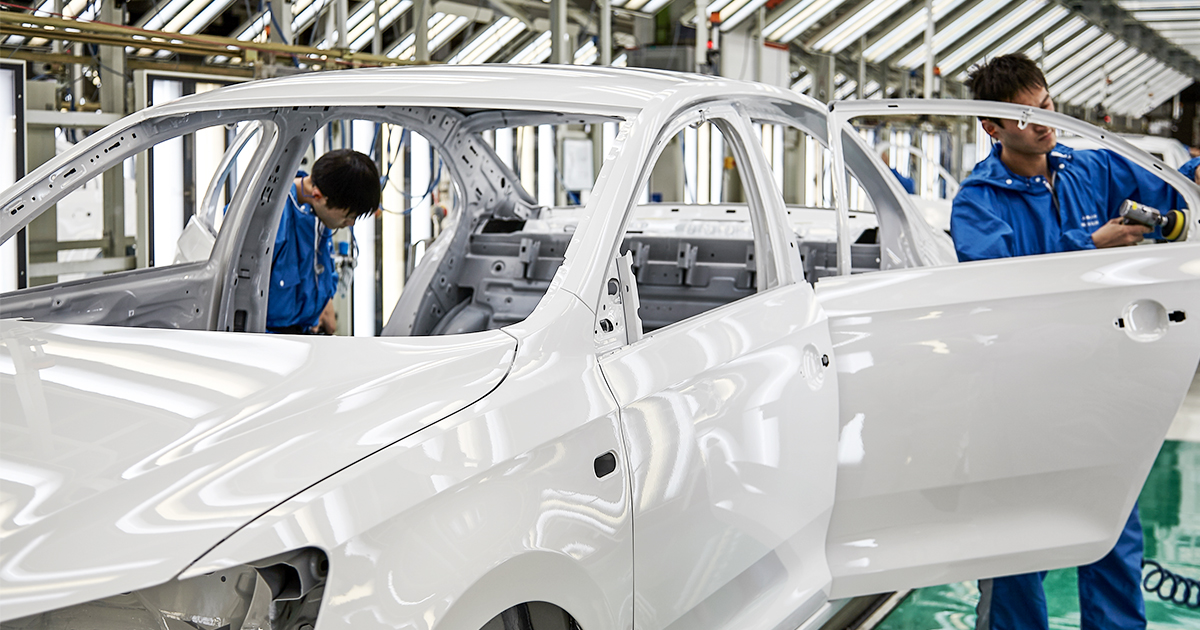 For decades, Automakers have used the "Just-In-Time (JIT)" inventory management model to lower their overhead costs by maintaining small components inventories. But the global chip shortage has highlighted the problems of the hugely popular lean manufacturing strategy. Consulting firm AlixPartners estimates the component crunch will cost the vehicle sector $110 billion this year.
As a result, some top car manufacturers are moving away from JIT to avoid suffering similar losses in the future.
Leading automotive chipmakers and analysts have indicated that vehicle manufacturers will change their semiconductor purchasing methods relatively soon. If so, the change in methodology will have a big impact on small to midsize OEMs, CMs, and EMS providers.
NXP Comments on Automakers Moving Away From JIT
During its Q2 2021 earnings call, NXP Semiconductors CEO Kurt Sievers discussed how the chip shortage had affected his business. The executive said he observed a major shift in how its automotive customers are approaching semiconductor procurement. He indicated carmakers have realized that the JIT model is incompatible with the 3-to-6-month turnaround time required to make vehicle electronic components.
Sievers noted that his firm's clients want to increase their inventory levels in the future, but the shortfall is preventing the transition. However, he suggested a "structural change" will take place once semiconductor supply levels normalize.
Sievers also revealed that NXP had inked medium-term supply contracts with some of its automotive customers. Those arrangements have enabled the corporation to secure production capacity with its foundry service provider partners and protect its supply chain against future shortages.
As industry leaders and analysts believe the semiconductor shortage will continue into 2023, the chipmaker's recent moves will be welcomed by its customers. Most of the world's leading automakers had to temporarily close their factories due to inventory constraints.
However, vehicle manufacturers are doing more than ramping up their part purchases following the global microelectronics shortage.
The End of Just-In-Time Auto Manufacturing?
The Wall Street Journal detailed how top car manufacturers intended to change their long-standing methodologies post parts crunch in May.
Ford, manufacturer of the bestselling F-150 pickup truck, predicted it would lose up to $2.5 billion because of the shortage. In February, it even paused production on its flagship vehicle at two U.S. factories amid worsening global components availability. Consequently, CEO Jim Farley later stated the company would stockpile "critical" microelectronics to prevent a recurrence of its recent difficulties.
Toyota, which introduced the JIT model to the automotive industry in the 1950s, maintained its annual production schedule until the summer. In June, it began shuttering some of its Japanese plants because of widespread microelectronics stockouts. The firm predicted the bottleneck would cut its domestic output by 20,000 cars this year.
Going forward, Toyota intends to procure enough semiconductors to sustain its operations between longer inventory replenishments. Since the 2011 Fukushima disaster, it held chip stockpiles big enough to support its competitors for 2 to 6 months.
Nissan's COO Ashwani Gupta said the component shortage revealed the "fragility" of its existing supply chain. In July, it estimated the chip crisis would curtail the production of 500,000 automobiles in 2021. Once a lean manufacturing innovator, the corporation is revamping its supply chain with a "more accurate forecasting system."
Based on the plant of its contemporaries, Nissan has a major incentive to join its compatriots in reconsidering the JIT model. Moreover, recent market developments indicate it should reevaluate its roadmap sooner rather than later.
Auto Components Supply Grows Tighter in Q3
Taiwan Semiconductor Manufacturing Company (TSMC) committed to increasing its annual microcontroller units (MCUs) output by 60 percent last month. The foundry is ramping up its MCU production to support its automotive clients with limited or no internal production capacity. The corporation hopes its efforts will ease the bottleneck that has affected its automotive suppliers for much of this year.
Unfortunately, market watchers have found that the supply of automobile parts has grown tighter in the third quarter.
Susquehanna Financial Group found that semiconductor lead times rose to 20.2 weeks in July, the longest interval in five years. The organization also determined that MCU orders take 26.5 weeks to fabricate and deliver, a sharp contrast to their typical 6-to-9-week turnaround.
DigiTimes supported Susquehanna's analysis in early August, reporting that automotive chips are still scarce. It attributed the issue to a spike in demand for new automobiles following the widespread distribution of coronavirus vaccines. It further indicated NXP and Renesas Electronics had sought increased capacity support from TSMC, Vanguard International Semiconductor Corporation (VIS), and GlobalFoundries to address resurgent end-market interest amid the shortage.
Based on present industry conditions, DigiTimes predicts the automotive component bottleneck will not be resolved until mid-2022.
IHS Markit offered a similar forecast with its recent examination of the vehicle semiconductor sector. The group's researchers believe the production of personal transport MCUs will not catch up with demand until Q2 2022. Even then, it estimates components supplies will be tight throughout next year until new manufacturing lines and fabs go online.
The Post JIT Semiconductor Industry
If those DigiTimes and IHS Markit's forecasts are realized, automobile companies will feel more pressure to move away from the JIT model.
Consequently, multinational vehicle makers adopting a strategy involving stockpiling critical car semiconductors will strain the supply chain. Foundries and semiconductor firms could alleviate that tightness with their expanded capacity, but that means parts availability problems will persist for the foreseeable future.
A post-JIT semiconductor industry would also present new challenges for automotive small to midsize OEMs, CMs, and EMS providers. Without the resources to prepay for electronic components months or years ahead of production, those firms would struggle with ongoing procurement difficulties. Professional buyers would have to grapple with higher prices, extended lead times, and limited availability as a matter of course.
In that scenario, firms would be well served by taking IHS Markit's chip shortage mitigation recommendations. It suggests that manufacturers expand their supply chain with new providers that can help them overcome sourcing challenges, especially given the current landscape. By acquiring critical parts through a trustworthy e-commerce marketplace, manufactures can thrive in the emerging new normal.
Article Tags