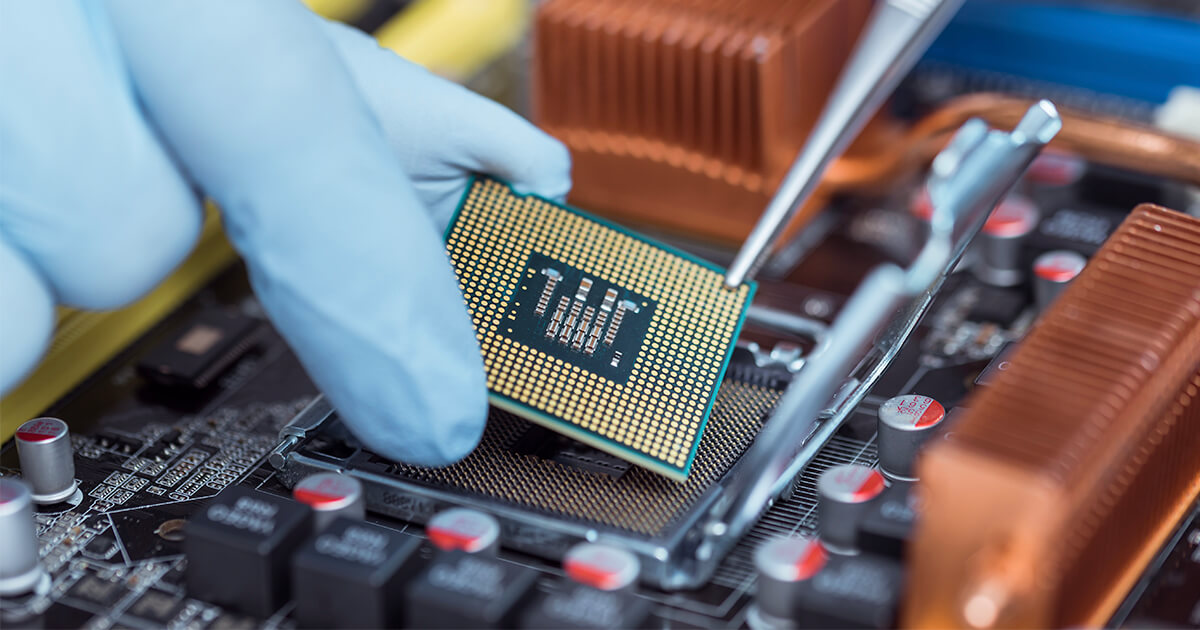 Taiwan Semiconductor Manufacturing Company (TSMC), the world's largest contract chipmaker, will reportedly raise its prices by up to 20 percent in January 2022. Nikkei Asia noted the firm's services fee increase is its most significant cost hike in 10 years. It is seeking to improve its profits in response to rising materials expenses and the global chip shortage.
TSMC counts Apple, Advanced Micro Devices (AMD), Nvidia, Qualcomm, and other major integrated circuit design houses as clients.
How TSMC's Services Cost Increase Will Impact the Electronics Market
Since TSMC's price increase does not kick in until 2022, its impact on the electronics market is difficult to gauge. Nevertheless, market insiders have offered forecasts on how the change will affect consumer and commercial device and equipment pricing.
DigiTimes noted the foundry is instituting a tiered pricing change; node services 7nm and above are rising by 10 to 20 percent. But its latest sub-7 nm processes are becoming 3 to 10 percent more expensive.
Consequently, Forbes expects providers like Qualcomm and MediaTek to see their flagship products' costs grow 10 percent. With that segment's tight margins, vendors using those parts to power their smartphones will need to pass the surcharge to their customers. By comparison, Apple, which represents 20 percent of TSMC's business, will only experience a 3 to 5 percent fee bump.
Forbes also believes the foundry's pricing modification will make server components 10 percent more expensive to fabricate. It further anticipates datacenter processors will become 7 to 8 percent pricier at the end-market level.
That said, the publication holds that carmakers will not be adversely affected by TSMC's service fee boost because of the comparatively low chip content of modern automobiles. It anticipates gas-powered personal transports will cost around $100 more to produce. Electric vehicles, which utilize considerably more microelectronic devices, face a 1 percent uptick in assembly pricing.
Why TSMC is Raising Its Prices
According to TrendForce, TSMC held a 55 percent share of the global foundry services market in Q1 2021.
It is a major semiconductor industry player because of its massive manufacturing footprint – it fabricated nine million 12-inch silicon wafers in 2020. Moreover, its utilization of bleeding-edge extreme ultraviolet lithography (EUV) technology enables it to make the field's most sophisticated components. As a result, TSMC is the undisputed market leader, but it needs regularly improve its offerings to retain that position.
In July, reports emerged that the company had developed a method to manufacture 3nm products for Intel and Apple. Since the 5nm node is the sector's most complex process, the newer technique would support its continued dominance. Plus, the corporation is eager to expand its fabrication resources, which is a complex and expensive undertaking.
Last April, TSMC declared it would dedicate $100 billion to upgrade and expand its global manufacturing footprint through 2023. More recently, the firm has expressed interest in establishing new factories in Japan and Germany.
In the wake of the coronavirus outbreak, the company helped its customers facilitate a societal embrace of business and consumer electronics. It intends for its new and enhanced production hubs to support the world's ongoing digitalization. It is also expanding its capacity to ensure its clients have no reason to pursue relationships with other contract chipmakers.
In addition, TSMC likely increased its prices due to higher overhead costs related to the global semiconductor shortage.
The industrywide bottleneck prompted a surge in purchases of component raw materials that grew into a shortfall. That development generated intense pricing volatility that ate into the profitability of semiconductor companies and foundry service providers. Even with its current leading position, TSMC is not immune to those cost fluctuations.
The corporation is trying to renegotiate its supplier contracts to secure a 15 percent cost reduction.
Given TSMC's plans, OEMs, CMs, and EMS providers should consider creating part stockpiles ahead of the new year. DigiTimes pointed out the market leader's price increase will likely cause its competitors to flow its lead. Once that happens, microelectronics firms will see product costs increase across the board regardless of the end markets they serve.
Thankfully, Sourcengine, the industry's leading electronic components e-commerce marketplace, gives its users access to millions of semiconductors that are available with immediate delivery.
Article Tags