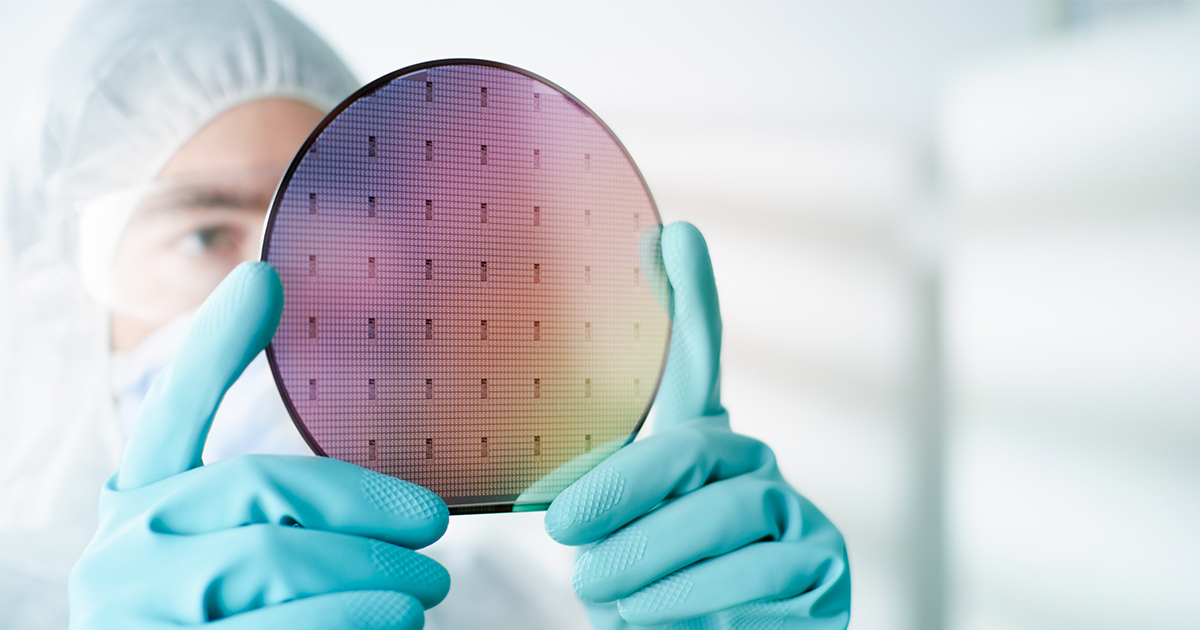 Taiwan Semiconductor Manufacturing Company's (TSMC) 3nm production technology to develop their next-generation chips.
The contract foundry's newest node offers a 10 to 15 percent improvement in computing performance with a 30 to 35 percent reduction in energy usage.
Nikkei Asia stated the electronics giant intends to utilize the node to make revamped processors for its iPads. The world's largest chip company wants to use the bleeding edge fabrication process for its client and server CPUs. Moreover, the integrated design manufacturer (IDM) plans for mass production of its 3nm components to begin in late 2022.
Apple and Intel's Plans for TSMC's 3nm Process
Based on Nikkei Asia's report, Apple and Intel will use TSMC's 3nm node to reinforce their established market positions.
Apple wants to use the advanced manufacturing process to give its signature tablets a major upgrade. The corporation could use the 3nm process to make its already best-selling devices more desirable among shoppers. With the generational upgrades offered by TSMC's manufacturing technology, it could position its iPads are full-fate replacements for consumer laptops.
On the other hand, Intel sees TSMC's manufacturing process as a way to assert its relevance in the rapidly evolving semiconductor industry.
The corporation intends to use the foundry's 3nm process to make its next-generation notebook and data center processors. The manufacturer made up 79.9 percent of the laptop CPU market in Q1 2021 and 92 percent of the server segment. However, it recently announced a delay in volume production for its next-generation server products, from late 2021 to early 2022.
In collaborating with TSMC, Intel can overcome its current challenges and secure its future by offering best-in-class data center chips. In fact, the benefits of the foundry's manufacturing process prompted the long-time IDM to change up its production methodologies. Traditionally, the corporation designs and fabricates its core products, but the third-party provider's technology proved irresistible.
Why TSMC's 3nm Process is Important
For decades now, the microelectronics industry has recognized technological evolution benchmarks by improvements in transistor density. Chips with greater amounts of tiny switches etched into an area of silicon wafer measured in nanometers have greater performance and energy efficiency than the previous generation.
Accordingly, the firms that bring components made with advancing production nodes to the market first will have an advantage. TSMC's 3nm process is being tested by America's Big Tech firms because it can enable them to entice buyers with premium-grade products.
The Taiwanese firm emerged as the world's biggest pure-play foundry because it has developed industry-leading fabrication processes. The corporation and Samsung are the only two providers capable of fabricating 5nm components at volume. For that reason, Apple, AMD, Qualcomm, and many other companies have contracted them to make their latest chipsets.
Recently, TSMC has had the edge, launching its new nodes several months before its competitors.
Intel determined that TSMC's 3nm node could give it such a significant market advantage, it moved away from its +50 year business strategy. Nikkei Asia noted the chipmaker plans to book more of its next-generation capacity than Apple. That development is notable as the iPhone manufacture is estimated to represent 25 percent of the foundry's business.
If Intel outsources the production of its forthcoming products to TSMC, the benefits will extend beyond its bottom line. The OEMs, CMs, and EMS providers that use its hardware offerings will be buoyed by the hardware upgrade.
Article Tags