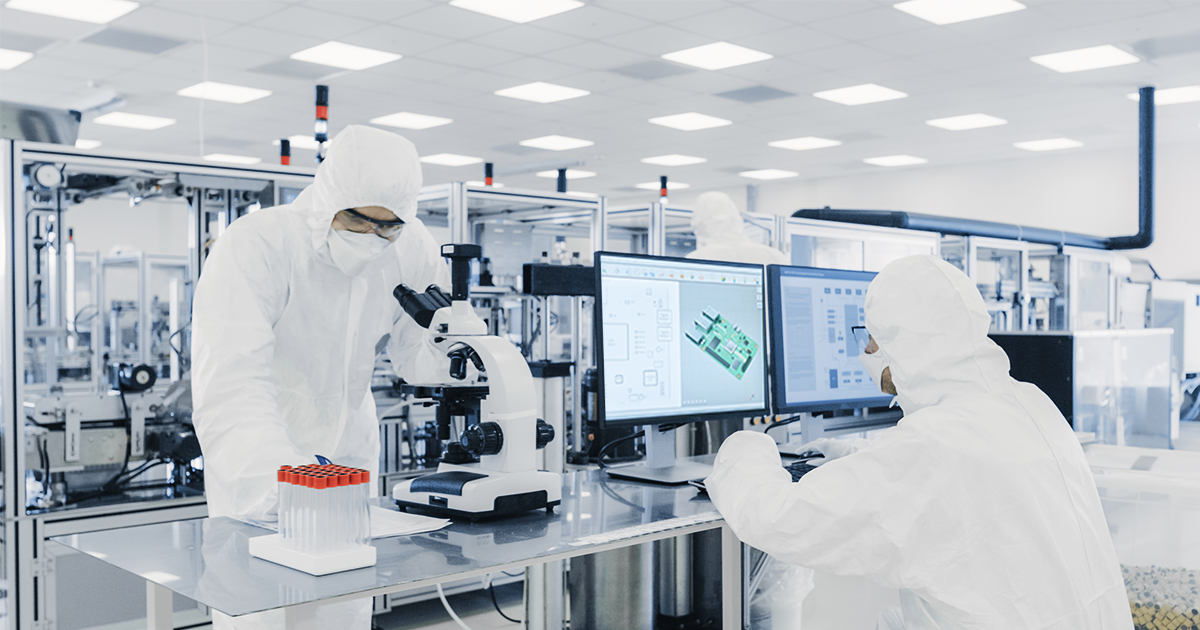 Taiwan Semiconductor Manufacturing Company (TSMC), the world's largest contract foundry, recently confirmed it is interested in building chip factories in Japan and Germany. The foundry service provider wants to expand to address a global surge in demand that began following the COVID-19 outbreak. However, its leaders want to ensure its overseas fabs will be financially viable before formalizing its plans.
The corporation is currently in the process of establishing a $12 billion manufacturing complex in Arizona. The facility will make products for its large American clients such as Apple, Advanced Micro Devices (AMD), and Qualcomm. Right now, the company brings in 70 percent of its revenue from its United States-based customers.
In March, the firm revealed it would spend $100 billion expanding its production capacity over the next three years. But its European and East Asian component plant projects are reportedly not connected to that initiative.
TSMC's Japanese Chip Factory Plans
TSMC has not publicly committed to establishing a fab in Japan, but it has detailed some of its intentions.
CEO C.C. Wei said the corporation is conducting "due diligence" on launching a new foreign chip factory. That process involves the company evaluating local demand, operating efficiency, and overall costs. Moreover, Chairman Mark Liu commented that the complex would utilize "specialty technology," which indicates it would use mature manufacturing processes.
Nikkei Asia reported the firm is considering opening a plant in Kumamoto, a western prefecture, to serve clients like Sony.
Although most of TSMC's fabs are Taiwan-based, the foundry has taken steps to enlarge its footprint in Japan. Earlier this year, it announced it would invest $186 million to build a 3DIC research center in Tsukuba. The move pleased local leaders who are interested in revitalizing the region's once-dominant domestic microelectronics industry.
In 2019, Japan made 20 percent of the world's semiconductors, down from 50 percent in 1988.
However, the foundry's measured approach toward setting up another overseas wafer production facility is sensible. At present, TSMC only drives 4.72 percent of its revenue from Japan. Given the enormous costs of setting up and running a modern fab, it understandably wants financial assurances before breaking ground.
That said, Liu mentioned the corporation is working with its Japanese customers to lower its factory costs. Considering that its annual income has risen by 33.6 percent annually in the first seven months of the year, the company could move forward with its East Asian expansion plans relatively soon.
TSMC's Interest in Establishing a German Fab
TSMC has also taken preliminary steps toward launching a chip plant in Germany. But its plans to establish a manufacturing presence in Europe face the same challenges as its Japanese project.
Its executive chairman commented that it has had discussions with its local clients regarding building a fab in the EU. It provides foundry services for several of the region's leading chipmakers, including Infineon Technologies and NXP Semiconductors. It has also undoubtedly observed how the area has started prioritizing its component sector development.
The European Union unveiled a technological infrastructure initiative called "Digital Compass" last spring. The program calls for funding significant improvements to its domestic microelectronics ecosystem. Brussels wants its member states to fabricate 20 percent of the world's semiconductors by 2030, up from around 10 percent currently.
TSMC only derives 5.24 percent of its earnings from Europe, which makes opening a local chip plant a risky proposition. The EU cosponsoring the construction and running of the facility would mitigate some of its concerns. But the company also must consider how Intel's plans would affect its business in the region.
The world's foremost IDM recently declared its intention to pour $100 billion into Europe's semiconductor industry. However, its leaders indicated its investments would be contingent upon government support. If Intel snags billions of euros in financial backing, less funding will be available for alternate providers.
On the other hand, TSMC leads the industry in technological sophistication. Reports recently emerged Apple and Intel are developing 3nm products using its nodes. Since EU commissioners want Europe to host a 2nm factory by 2030, the trade pact might feel the Taiwanese company can better address its needs.
Article Tags