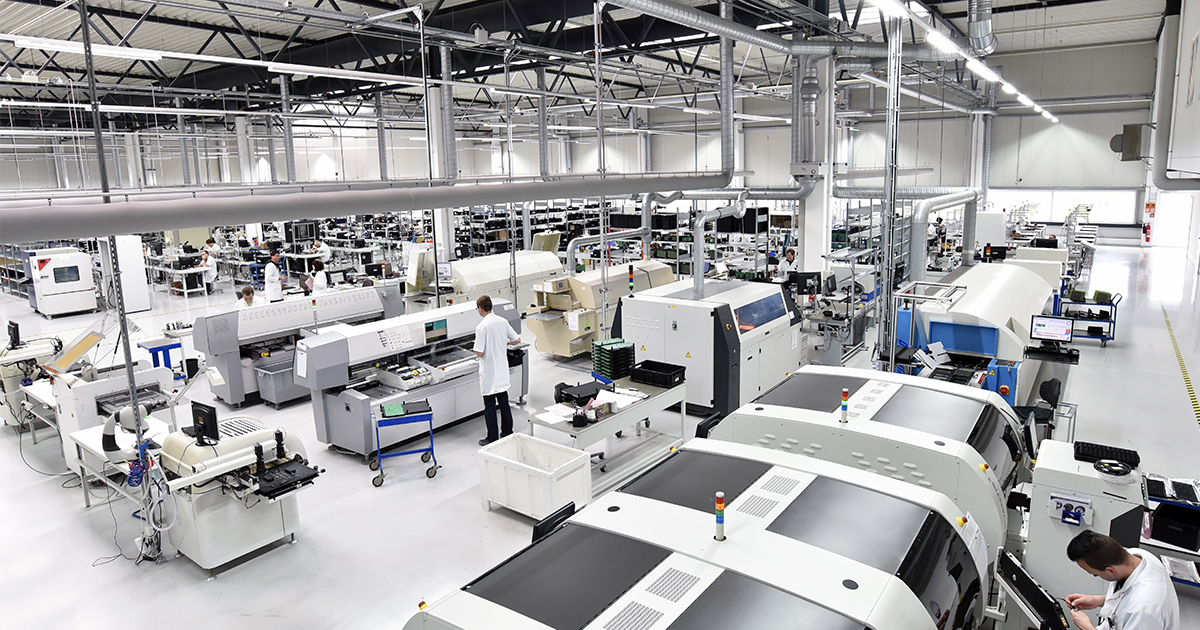 Intel plans to spend over $100 billion to establish a semiconductor ecosystem within Europe, reports Financial Times. The world's largest chipmaker is willing to put up billions of dollars to build two fabs in the region. Its roadmap also includes establishing additional research and development and packaging facilities across the European Union.
However, the corporation wants the trade bloc to contribute significant resources to its production capacity initiative.
In March, Intel CEO Pat Gelsinger unveiled a program called "IDM 2.0" that aims to upgrade and expand the firm's global footprint.
Intel's $100 Billion European Chip Ecosystem Plans
Although Intel has not finalized its European production capacity plans, its intentions could reshape the electronic components industry.
The firm's executives want to assist the EU in achieving the chip-related goals of its "Digital Compass" project. The corporation would invest $20 billion in building two factories in Belgium, France, Germany, or the Netherlands. It is looking for a 1,000-acre site with developed infrastructure and talented workers nearby that could support eight additional fabs.
Intel is also keen to give Europe access to trailing edge technology. It intends to give its plant 10nm or better nodes. If that happens, the complex would be the most advanced facility of its type in the EU. The new semiconductor ecosystem would lower the region's reliance on imported microelectronics.
While the chipmaker's investment would be significant, it believes the bet will pay off. It expects the region's demand for electronic components to meaningful increase over time, demand its local plants would meet. That said, the corporation wants the EU to make significant commitments in support of its initiative.
Intel would like the trade bloc to offset the cost advantages it is giving away by not building a factory in Asia. The company has not publicly specified the amount it is after or the terms of the federal financial backing. But its executives said establishing a fab in the East would be 30 to 40 percent cheaper than the West.
Financial Times indicated Intel would formalize its European plans before year's end.
Will Intel Build a $100 Billion Chip Ecosystem in Europe?
In recent months, the industry-leading IDM made it clear that production capacity upgrades and expansion are major priorities. However, that does not mean its $100 billion European chip ecosystem ambitions will come to fruition.
The firm made global headlines in March when it declared it would spend $20 billion to establish a pair of cutting-edge fabs in Arizona. Plus, it announced its intention to spend $4.1 billion upgrading its facilities in Israel and Mexico. It intends to double the area of its Irish subsidiary and its headcount by 1,600 staffers. The company is also reportedly working with Taiwan Semiconductor Manufacturing Company (TSMC) to develop 3nm components.
Right now, Intel's market capitalization exceeds $222 billion, and it has more than $22 billion in cash on hand. The corporation has the resources necessary to level up its infrastructure significantly. But its EU proposal is a massive long-term undertaking and a far from surefire bet.
The trade bloc's "Digital Compass" initiative makes it clear that it wants to enhance its domestic semiconductor production capability. The devastating economic fallout of the global chip shortage has given its program a greater level of urgency. But Intel might not be the firm to execute Brussels' microelectronics independence goals.
TSMC and Samsung both have manufacturing technology that outstrips their biggest rival. Moreover, European Commissioner Thierry Breton said the region intends to host facilities capable of making items with a 2nm node. That indicates the EU might seek to form a partnership with a different provider that has more advanced parts production processes.
On the other hand, Intel's deep pockets give it the ability to finance the construction of new fabs relatively quickly. The corporation also has an existing semiconductor manufacturing presence in the EU, an advantage its competitors lack. Consequently, there is a good chance its vision of a chip ecosystem in Europe will be realized.
Article Tags