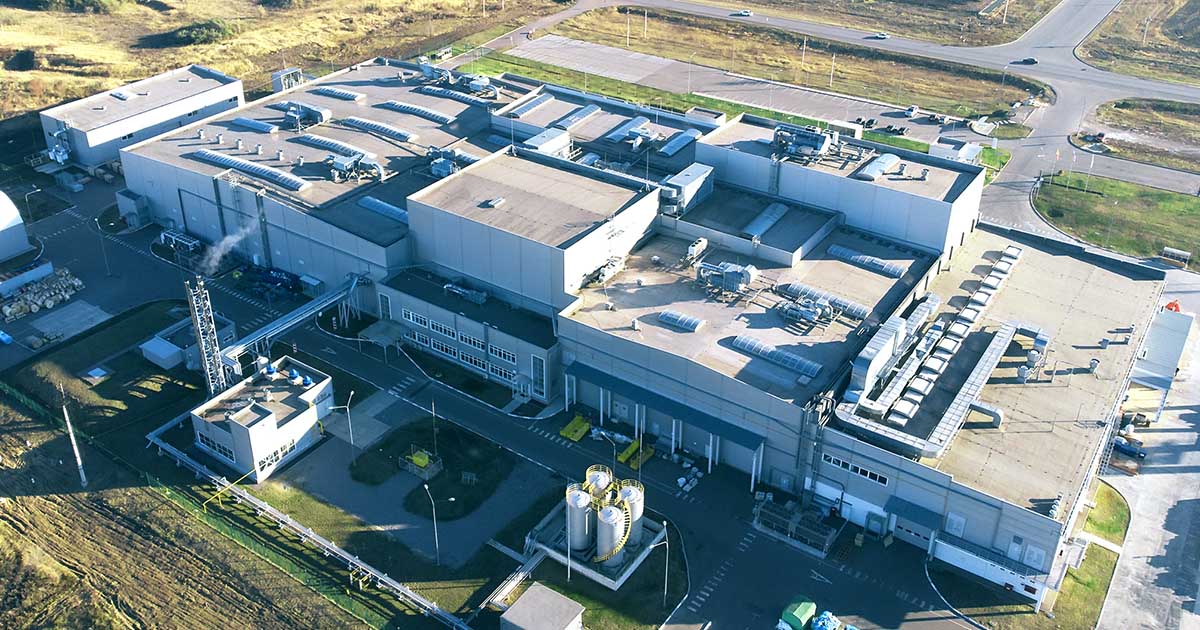 Intel announced it would launch a wide-ranging revitalization initiative called" IDM 2.0" in March. The firm revealed that the program involved spending $20 billion to establish two state-of-the-art factories in Arizona.
In the last few weeks, the Santa Clara, California-based company followed up on that declaration by stating its intention to significantly upgrade and build out its domestic and international facilities.
The corporation is investing $3.5 billion to enhance and expand the chip packaging capabilities of its New Mexico-based campus. It is also dedicating $600 million to optimize the research and development capabilities of its two sites in Israel.
In addition, the world's largest chipmaker expressed interest in building production capacity within the European Union if government financial support is made available.
Upgraded Faculties in New Mexico
The corporation committed to spending $3.5 billion to equip its Rio Rancho, New Mexico facility with advanced chip packaging technology. It will begin upgrading the campus later this year, which will create 700 new jobs over the next three years.
Intel intends for the site to specialize in its Foveros packaging technique, which stacks compute tiles vertically rather than horizontally. Because of that layered fabrication method, Foveros products offer greater performance with a reduced footprint. It wants the site to use the 3D packaging process to produce state-of-the-art AI, edge, and 5G components.
The company has maintained a campus in New Mexico since 1980 and has invested $16.5 billion in the area.
Expanding its Presence in Israel
Intel CEO Pat Gelsinger detailed the corporation's plans to greatly increase its presence throughout Israel during a visit to the nation.
The firm will spend $600 million to transform the headquarters of its Mobileye division, located in Jerusalem, into an R&D complex. It purchased the autonomous vehicle company for $15.3 billion in 2017 and supported its interest in developing self-driving car technology. Last month, it announced the unit, alongside Udelv, would deploy a fleet of 35,000 robo-delivery vehicles in 2028.
Moreover, Intel is investing $200 million to establish IDC12, an R&D center, next to an existing development site in Haifa. Silicon Angle reported that the corporation would hire 1,000 locals to staff the facility this year and bring its total headcount to 6,000 people.
Gelsinger also confirmed his company would spend $10 billion to expand its Kiryat Gat chip factory. The Israeli government has pledged to provide the manufacturer with $1 billion in grants to support the complex's construction. At present, the site utilizes a 10nm node to fabricate components, but the capital infusion will likely modernize its processes.
The chief executive said he anticipates "a vibrant future for Intel and Israel for decades to come" during his trip.
Seeking Financial Support in Europe
Gelsinger's recent trip abroad also included stops in Belgium and Germany to address the region's semiconductor-related ambitions.
The chip sector veteran had an "in-depth discussion" with European Commissioner Thierry Breton in Brussels last week. He commented that the area's governments would need to "make it competitive" for the corporation to establish domestic factories in an interview with Politico Europe. He added that EU leaders would need to invest heavily to establish a thriving electronic component ecosystem.
Intel has not publicly specified how much financial support it is seeking from the bloc as of this writing.
Intel's leader had meetings with local government officials and business leaders in Germany. While there, Gelsinger noted that the corporation viewed the country as a good candidate to support one of its foundries. However, he also commented that Belgium, the Netherlands, and Luxembourg could meet its requirements.
Although the firm did not unveil any European projects, the region is keen to bolster its chip design and production resources.
In March, the EU declared its intention to make 20 percent of the world's advanced electronic components by 2030. The organization wants to achieve semiconductor independence and grow its economy. It indicated the bloc, its member states, and the private sector would collaborate to finance a new leading-edge fab.
That said, Breton recently had a "good exchange" with officials from TSMC, the world's foremost pure-play foundry.
The EU's negotiations with multiple providers suggest it is not set on collaborating with one top-tier component manufacturer yet. However, Intel's aggressiveness in expanding and upgrading its production capacity reflects its seriousness about being the industry's predominant player. And its ability to rapidly conceive and launch massive facility upgrades and construction projects makes it an appealing business partner.
‍
Article Tags