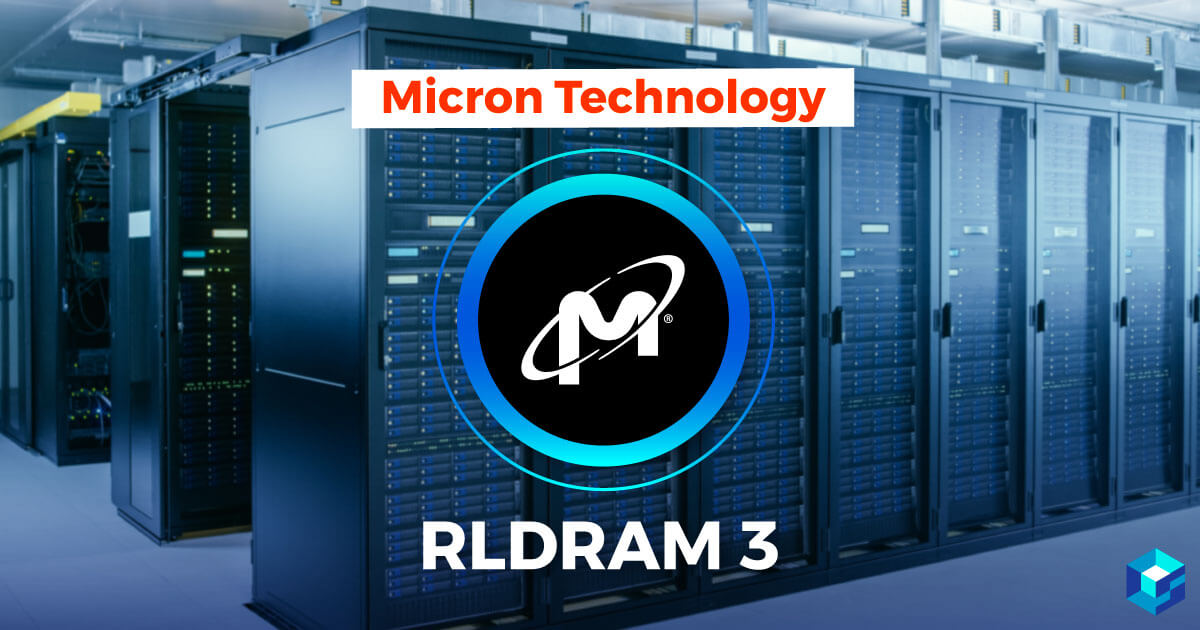 In the late '90s, chip manufacturers designed the first generation of reduced latency dynamic random-access memory (RLDRAM). Featuring an SRAM-like interface and a level of performance that surpasses DRAM, RLDRAM is a true innovation in networking gear. Now, Micron Technology has reached a new benchmark in technical sophistication with its RLDRAM 3 chips.
Features
Micron's RLDRAM 3 is an ideal solution for developers because of its ultra-high data throughput rate. The memory device boasts 1066 MHz DDR operation and peak bandwidth of 76.8 GB/s. The line also features a clock frequency of 1066 MHz at x36.
The RLDRAM 3 series allows for single or multibank writes, which means it enables a 1 ns random read access. The chip manufacturer even ensured the series has 1 turnaround delay per clock cycle. Comparatively, DDR3 memory has 15 turnaround delays per clock cycle.
The line has no activation window delays.
In addition, the groundbreaking memory device offers minimal burst lengths, which permits full data bus utilization and flexible memory access.
This series incorporates useful functions from the RLDRAM 2 line, including SDR addressing with multiplexed and non-multiplexed options. The memory device also features its predecessor's output strobes and free running differential input.
The series has certain features of DDR3 memory to optimize the design process. The line has AC timing, SSTL-based input/output, a read training register, and speed bin cadence of 1600, 1866, and 2133 MB/s.
Furthermore, RLDRAM 3 has a JTAG interface that lets it perform interconnected debugging on today's complex and high-density PCBs. Plus, the component's 1 mm Ball Pitch dramatically simplifies the routing process, which makes board design easier.
The manufacturer reduced the line's routing complexity even more via embedded mirror functionality.
Micron's memory device even offers designers different configuration options: 32 Meg x18 and 16 Meg x36.
Applications
Micron's RLDRAM 3 products can be beneficial in PCBs designed for networking gear. The series offers a high level of performance, bandwidth, and density required in contemporary servers, data centers, and cloud networks. Because it incorporates design elements and functions used in other popular memory components, it can help manufacturers expedite their design workflow.
Microchip's third generation reduced latency DRAM RLDRAM 3 has the capacity to handle digital image processing and cache application tasks.
Sourcengine's Selection of Micron Technology RLDRAM 3:
‍
Sign up today and search more part numbers in our catalog.
‍
Article Tags