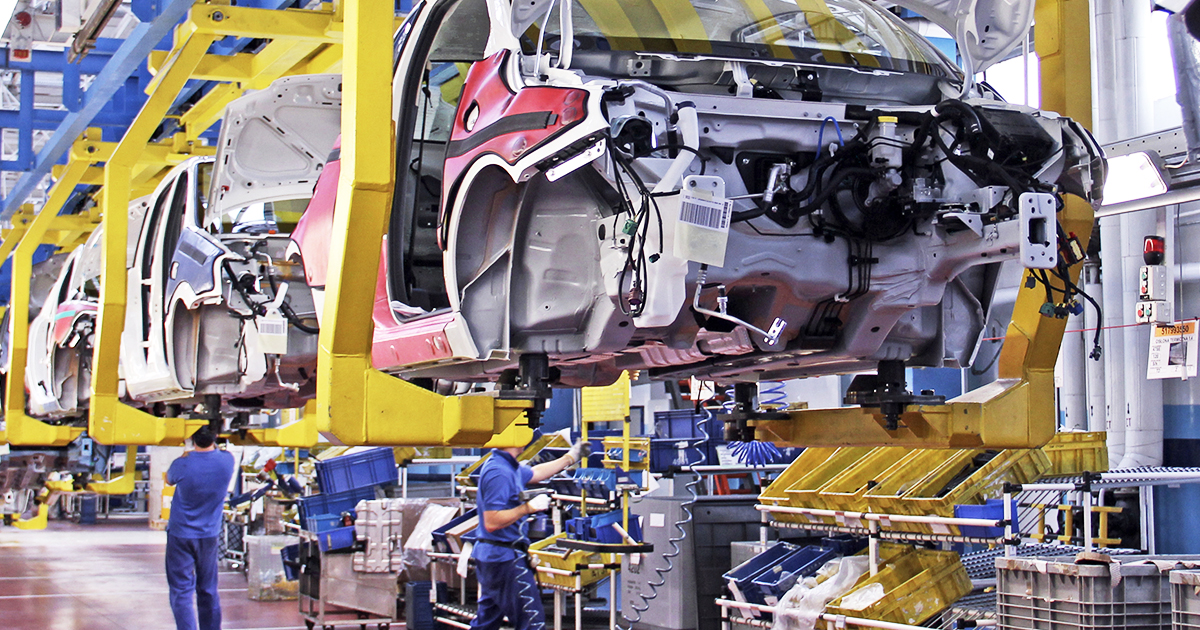 Daimler AG, the parent company of Mercedes-Benz, recently stated the global chip shortage would continue through 2022. The corporation noted the lack of available components hurt its production and sales in the last quarter. However, CFO Harald Wilhelm said the semiconductor crunch would be less severe next year than in 2021.
The German automaker revealed it would cut the hours of 18,500 workers due to the parts bottleneck in April.
Other top car manufacturers have begun changing their vehicle designs in response to the microelectronics scarcity.
Daimler Leaves Little Chip Charge Will Persist until 2022
During the Q2 earnings call, Daimler executives touched on how the global chip shortage has impacted the multinational corporation. CEO Ola Källenius indicated the disruptive event harmed its sales and manufacturing output. He also noted that problems aside from the supply-demand imbalance created by COVID-19 affected its operations.
Källenius named the devastating Texas winter storm that temporarily shuttered Samsung, Infineon Technologies, and NXP Semiconductors factories last winter as a factor. He also indicated a fire at a  supplier's Japanese fab undercut its procurement efforts. Although those providers brought their affected facilities back online quickly, the temporary closures resulted in decreased availability of automobile semiconductors.
In addition, Källenius said Malaysia's recent coronavirus pandemic-related national lockdown would hurt its microelectronics sourcing.
Daimler explained that it is actively working to stabilize and reinforce its supply chain. The carmaker said strong demand for its products in China had buoyed its Q2 revenue. It also noted that sales of its battery-powered vehicles quadrupled in the last period and that it would debut more new energy transports later this year.
Even so, Martin Daum, Daimler's CEO of trucks & buses, commented that "the supply side will ultimately determine [our] 2021 sales numbers."
Other Large Automakers Adjust to Ongoing Chip Shortage
Daimler is not the only large automaker to adjust its operations in light of the global chip shortage.
In March, General Motors announced it would assemble some of its 2021 light-duty full-size pickup trucks without fuel management modules. Without that component, its 5.3-liter EcoTec3 V8 engine transports would be less fuel-efficient. But the corporation stated the change was necessary to meet strong demand for its vehicles.
Stellantis, the owner of Chrysler and Citroën, also changed the design of one of its automobile lines because of the chip crisis. The conglomerate's forthcoming Peugeot 308 cars will feature analog speedometers instead of digital ones because of the shortage. It previously ordered a work stoppage at its Sochaux, France factory due to the components scarcity.
The global parts bottleneck also prompted Ford to make major changes to its 2021 product rollout. In February, the corporation temporarily reduced the production of its F-150 pickup trucks despite the model being the most popular automobile in the U.S. market for nearly 50 years. It also committed to investing $22 billion in electric vehicle development through 2025, almost double its previous $11.5 billion commitment.
AlixPartners, a global consultancy, estimates the parts bottleneck will cost the automotive industry $110 billion this year. It initially pegged the sector's annual losses at $60.6 billion but increased its forecast because of new developments like the winter storm and factory fire. If Daimler's outlook proves accurate, AlixPartners will have to revise its projections once again.
Article Tags