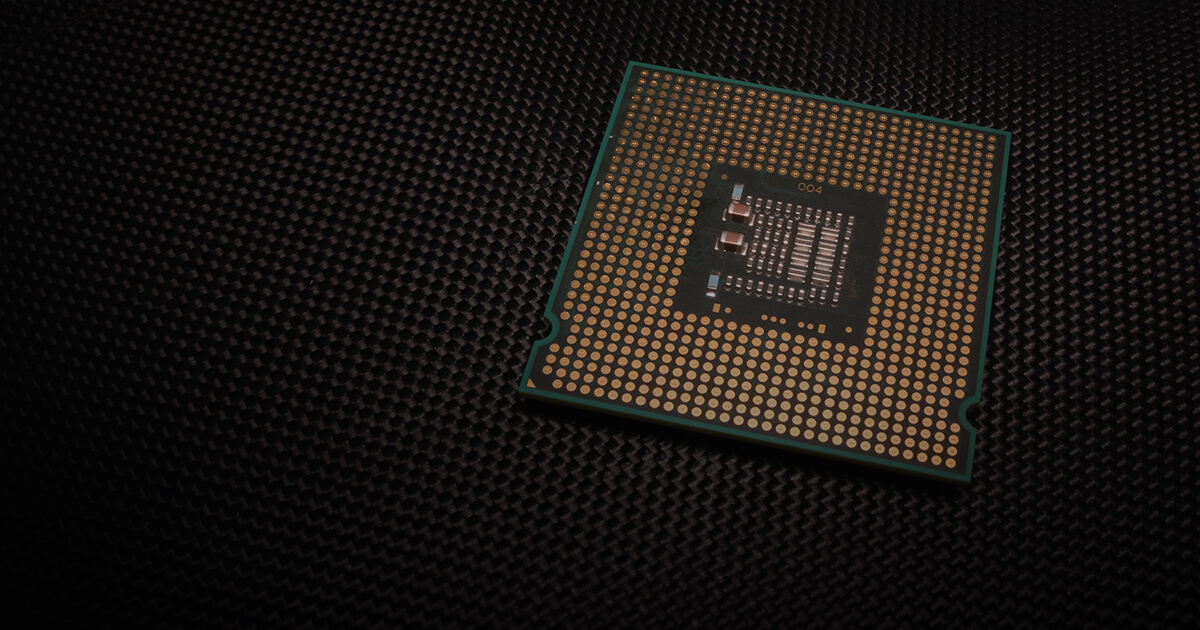 China's National Bureau of Statistics reported that the nation's output of electronic components reached 30.1 billion units in October, down from 30.4 billion parts in September. Industry watchers attribute the dip to the impact of the global chip shortage, which has delayed shipments of semiconductor fabrication equipment.
The East Asian superpower has taken steps to ensure its domestic microelectronics sector is as robust as possible in 2022. However, its efforts may hurt overseas firms that operate factories in the Chinese mainland.
Why China's Microchip Output Fell in October
Insiders believe China's month-over-month IC production shortfall came about because of industrywide supply constraints.
Currently, the world is grappling with a severe component shortage because of an imbalance between demand and supply. Chipmakers and their foundry partners lack sufficient capacity to address the immense post-COVID-19 interest in commercial and consumer electronics. The global bottleneck has also hit the semiconductor raw materials and manufacturing equipment markets, prompting widespread disruption.
For example, ABF substrate, crucial to IC production, is badly constrained, and experts believe it will not become more accessible until 2025. Consequently, Chinese component companies, which produced a record 32.1 billion chips in August, could not sustain that rate. Moreover, South China Morning Post noted lead time for IC manufacturing equipment had reached 12 months amid unprecedented demand.
That said, the East Asian country's semiconductor yields are on track to grow significantly in short order.                                                                                              
Why China's IC Production Will Increase Substantially  Soon
Beijing has prioritized national semiconductor independence in recent years, aiming to achieve IC self-sufficiency by 2025. The region's leaders are keen to lower its dependence on microelectronics imports, on which it spent $378 billion in 2020. To that end, it intends to support its local chip firms with grants, tax abatements, and land discounts. Thanks to those favorable conditions, eight high-volume fabs will begin construction in the mainland next year.
One primary driver of Chinese IC sector growth is Semiconductor Manufacturing International Corporation (SMIC), the country's biggest foundry service provider.
The firm teamed with the city of Shenzhen to construct a $2.35 billion component factory in March. The company plans for the selected facility to begin production in 2022 and will eventually make 40,000 28nm silicon wafers per month. It also forged a pact with the Shanghai government to establish an $8.87 billion fab in the area. Once fully operational, that plant will produce 100,000 wafers with a 28 nm node.
Those public-private agreements will benefit SMIC and further the Chinese government's industrial ambitions. The foundry will enhance its production capacity by 23.5 percent without making an equivalent capital expenditure. Local administrators will get credit for creating new jobs and will please national leaders by bolstering the country's manufacturing capability.
In addition, Chinese authorities are also supporting SMIC by ensuring it has adequate power to conduct its operations despite a utility crackdown.
Last fall, Beijing mandated an electricity usage cut in 20 provinces and regions to reduce national greenhouse gas emissions. The decree affected production at fabs and packaging sites in the area, but the nation's leading contract chipmaker got a pass.
During a recent earnings call, SMIC revealed Beijing stated it would have "sufficient supplies of electricity" even while its environmental program progresses. Nikkei Asia reported BOE Technology, Lens Technology, and Luxshare Precision Industry are also exempt from the energy usage initiative. That said, the organization also noted smaller domestic chipmakers have been dealing with significant energy curbs.
Potentially, those disruptions could negatively impact businesses that depend on products manufactured in the affected areas.
Moreover, Nikkei Asia claimed Hua Hong Semiconductor, China's second-largest contract IC maker, told some of its overseas customers it could not provide them with adequate capacity. The foundry also indicated it might cancel orders from other foreign companies due to a national policy to prioritize domestic manufacturers.
As of this writing, Hua Hong has not publicly commented on its capacity allocation plans.
Nevertheless, firms looking to avoid operational problems in 2022 may be best served by stockpiling critical components as soon as possible. The last few years have shown that the semiconductor industry, in its current composition, is highly susceptible to systemic disruptions.
Article Tags