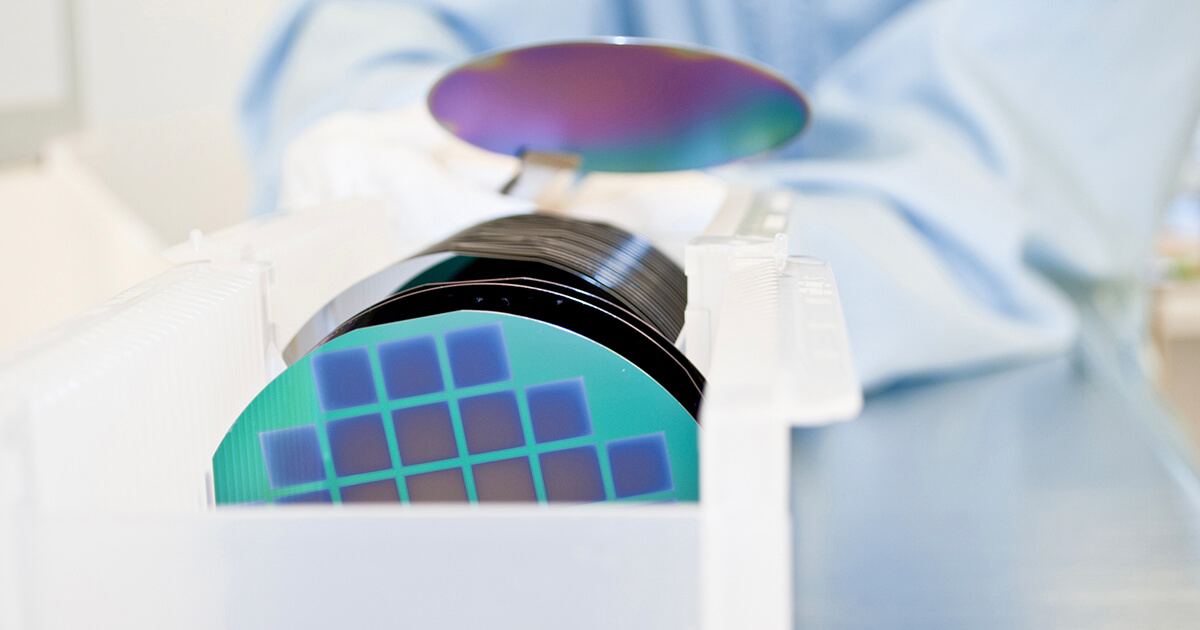 Semiconductor Manufacturing International Corporation (SMIC) announced plans to establish an $8.87 billion chip factory in Shanghai. The world's fifth-largest foundry service provider revealed that the facility would fabricate 100,000 silicon wafers per month once online. The Chinese firm's latest fab will make integrated circuits (ICs) using a 12-inch (300mm) fabrication process.
SMIC recently revealed it would significantly expand its existing domestic production capacity to address the rising demand for its services.
The corporation's build-out plans are part of an industry-wide response to the global chip shortage.
SMIC's New Shanghai Fab
SMIC is launching its newest fab as part of a joint venture with the Lin-gang Special Area of China (Shanghai) Pilot Free Trade Zone. As a result, the foundry will sidestep the region's standard administrative and financial incorporation requirements. The company is launching the project with $5.5 billion in registered capital and a 51 percent stake in the plant.
The Shanghai government will hold a 25 percent share of the fab, and third-party investors are being sought to cover the remaining costs.
SMIC has not released a timeline for the factory's construction, but its public partnership will help it minimize its expenses. The smaller financial impact could help the corporation expedite the setup timeline of its Shanghai complex. Currently, chip factories with a capacity of 50,000 wafers per month cost around $15 billion to build and several years to launch.
For those reasons, Intel, Samsung, and GlobalFoundries have all sought government aid when establishing new production facilities.
It is worth noting that SMIC will not be spending its money on cutting-edge electronic component manufacturing equipment. In late 2020, the U.S. government placed the foundry on its Entity List, which prevents it from purchasing advanced semiconductor production tools. However, the firm reportedly secured Washington's approval to buy mature node manufacturing equipment from its American suppliers.
As a result, the foundry can use its Shanghai fab to address end-market demand for parts using older processes, like driver ICs, image sensors, and MCUs.
SMIC has benefited tremendously from the post-pandemic consumer interest in microelectronics-powered devices, equipment, and vehicles like its contemporaries. The firm reported a 25.4 percent surge in annual revenue last year and a 15 percent jump in its Q2 2021 income. Its leadership is keen to use the proceeds of its recent hot streak to expand its share of the global foundry market.
SMIC's Recent Production Capacity Expansion and Bright Prospects
At present, SMIC operates five fabs featuring a mix of 200mm and 300mm nodes across the Chinese mainland. The firm's expansive production capability enabled it to become the largest contract chipmaker in its home country. But recently, it has directed its attention to expanding its share of the global foundry services market.
Last year, the firm agreed to build a fab with the Beijing Economic-Technological Development Area Management Committee (BDAC). It will administer the facility and use it to fabricate 28mm and above components. Once fully operational in 2024, the site will make 100,000 wafers a month via its matures processes.
In March, the corporation partnered with the city of Shenzhen to build a $2.35 billion chip factory in China's technology hub. The company revealed it would utilize the complex to make 28mm parts and bolster its research capabilities. It expects the fab to make 40,000 silicon discs monthly starting in 2022.
DigiTimes estimates the manufacturer is spending $19 billion in total to expand domestic microelectronics production capabilities.
The Chinese government has supported SMIC's expansion efforts as part of a national effort to achieve semiconductor independence. But because of simmering international tensions between the U.S. and China, the foundry does not possess leading-edge fabrication technology.
SMIC utilized its most advanced node to tape out parts with characteristics akin to 7nm products fabricated by other companies last year. Conversely, Taiwan Semiconductor Manufacturing Company (TSMC) and Samsung can manufacture 5nm ICs at volume.
That said, the company does not necessarily need a better mousetrap to attract the business of large industry players. The global chip shortage convinced the automotive sector its existing inventory management model is no longer viable. Major vehicle manufacturers are now looking to secure foundry space to avoid future supply chain disruptions. That trend could directly benefit SMIC's bottom line by ensuring its new fabs are always running at full capacity.
Moreover, DigiTimes' research indicates that demand for mature nodes microelectronics would remain high through 2022. If its analysis bears out, SMIC should become an even more significant player in the foundry segment.
Article Tags