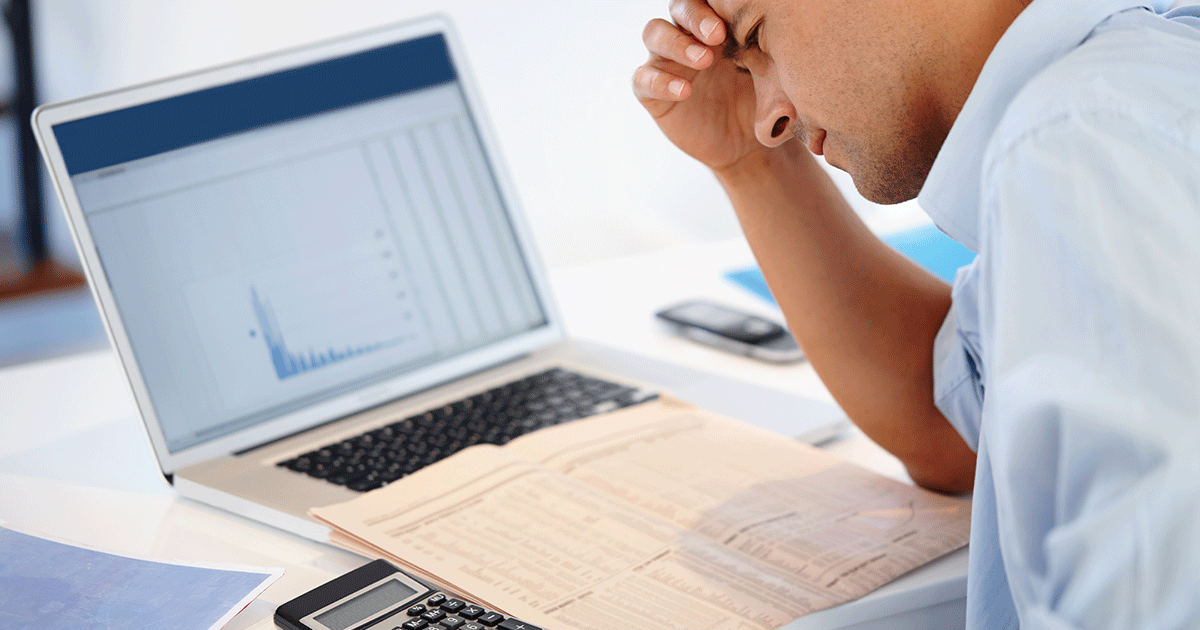 Professional buyers can save time, energy, and potentially money by shopping for electronic components online.
Purchasers can acquire parts without having to play phone tag or endlessly exchange emails with their suppliers. They can also use web-based stores to snap up a wide variety of microelectronics from vendors based all over the world. Ideally, they can use e-commerce sites to acquire microelectronics that would otherwise be inaccessible.
However, shopping for electronic parts on the Internet is not without pitfalls.
Many online platforms come with drawbacks that make them inefficient or disadvantageous. Other web-based marketplaces cannot facilitate enterprise components purchases. Compounding matters, experimenting with different options to find the best deals and most dependable vendors can be time-consuming and expensive.
To clarify the situation, here is a look at the different ways companies can buy electronic components online.
Manufacturer Websites
These days, most leading chipmakers maintain ecommerce shops that allow customers to purchase items directly from their warehouses. On the plus side, this online electronic component procurement method offers peace of mind. By acquiring parts from the source, OEMs can avoid the risk of bringing counterfeit materials into their loading docks. It is also reassuring to do business with a long-established brand.
However, acquiring products strictly from a manufacturer is not an ideal way to shop for electronic components.
For one thing, electronic devices and equipment require several components to function, meaning buyers need to engage with multiple chipmakers to fully stock their inventories. Plus, some chipmakers have not updated their websites to allow for online ordering. Being able to browse a company's entire active portfolio within seconds is considerably better than flipping through a mail-order catalog.
But without e-checkout capability, manufacturers' sites only have limited utility.
Electronic Component Aggregators
Electronic component aggregators offer procurement specialists another way to shop for semiconductors online.
On the positive side, these sites present SCM personnel with a wide range of part listings from thousands of vendors. For every MPN entered, aggregators provide customers with different prices, lead times, and vendor data. That means buyers can use these platforms to source an entire bill of materials through one interface.
Because they function like specialized search engines, aggregators allow for a much more efficient workflow than looking for parts individually.
But on the negative side, these sites, like search engines, are not designed to facilitate transactions. Instead, these platforms provide links to manufacturer web stores where the components can be purchased. That level of functionality is acceptable for rush orders of specific items, but it is less than ideal for complex projects.
E-Commerce Marketplaces
E-commerce marketplaces have revolutionized the global economy over the last few decades. By providing consumers with rapid access to an array of merchandise regardless of their location, online stores have changed the way people shop. Some leading online vendors have adjusted their business models to support business-to-business transactions in recent years.
This development has been beneficial for OEMs, CMs, and EMS providers in the 2020s since the electronic component supply chain has become increasingly volatile.
International political tensions, COVID-19, and the global chip shortage have made the microelectronics trade considerably more complex and expensive. However, e-commerce sites enable companies to acquire large quantities of competitively priced parts from direct and indirect sellers without geographical restrictions. In the current landscape, these online stores have helped manufacturers keep their factories running when their established suppliers could not.
Moreover, e-commerce marketplaces enable buyers to search for and purchase parts from thousands of manufacturers.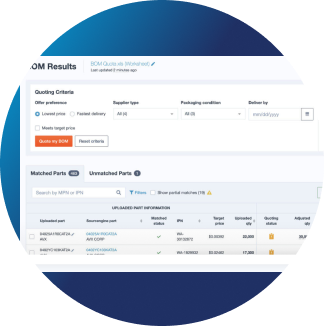 Quotengine: Your Ultimate BOM Tool
With Quotengine's real-time data on over 1 billion part offers, managing your BOM effectively has never been simpler.
Upload Your BOM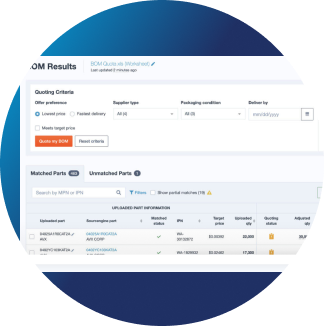 What's Your Excess Worth?
Real-time market data, quick response time, and unique price offers to help you maximize your return on excess inventory.
Get an Estimate