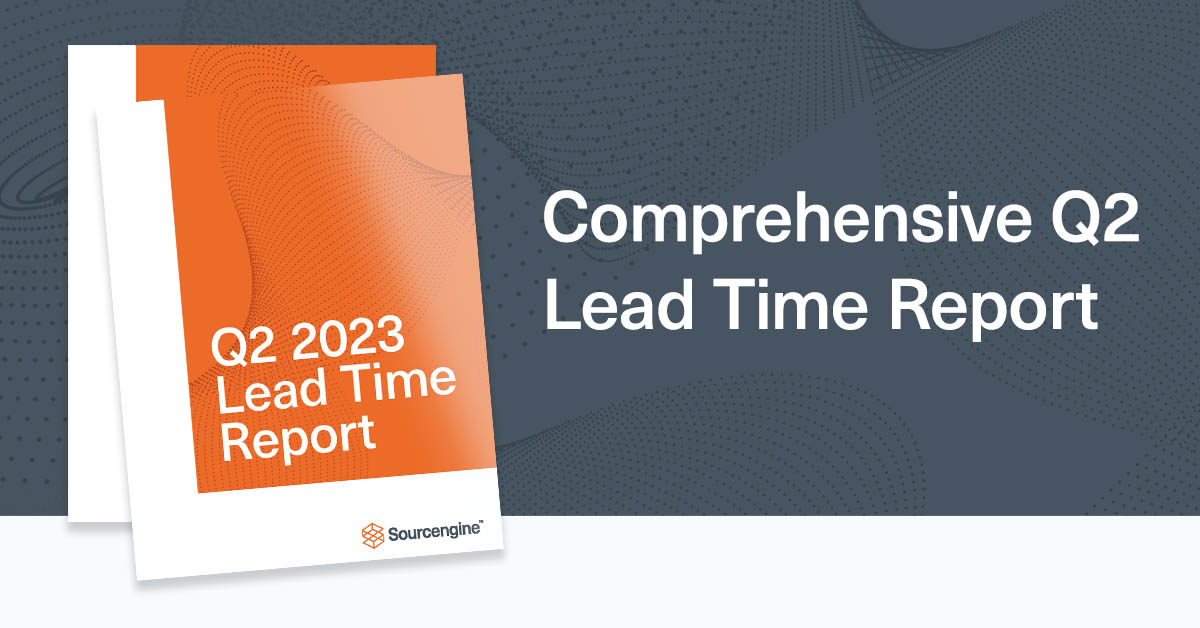 Every quarter, Sourcengine utilizes its robust marketing intelligence resources to create a thorough lead time report for active and passive component markets. Sourcengine's Lead Time Report features up-to-date availability information on a wide range of electronic components from a slew of chipmakers. This lead time covers the current market standings for component lead time and price, with a forecast of how these trends may change over the next few months.
In the Q2 2023 report, raw material shortages continue to impact many passive components as semiconductors, specifically memory chips, grapple with rising excess inventory.
State of the Market
The electronic component supply chain is still experiencing a severe mismatch of component scarcity and surplus. Macroeconomic pressures continue to impact consumer demand leading to drops in sales over Q1 and Q2 for PCs, wearables, smartphones, tablets, and other personal electronics. The semiconductor market is witnessing a wave of stability in both price and lead time.  
Memory manufacturers, including Samsung Electronics, SK Hynix, Kioxia Holdings, and Micron Technology, have seen significant drops in sales for their DRAM and NAND flash products throughout Q1. Compared to other semiconductor manufacturers, original component manufacturers (OCMs) in memory have found it necessary to slash production to prevent further excess electronic component inventory. Even Samsung Electronics, a company that usually lowers capital spending rather than initiating strategic production cuts, has begun to make "meaningful cuts" to its DDR4 memory chip lines. Samsung Electronics expects to cut production per its predictions by 20%-25%.  
DRAM prices have dropped by 20% over Q1 2023, with a further decline of 10% to 15% in Q2. NAND flash prices dropped by 15% in Q1 and will likely fall by 5% to 10% throughout Q2. This comes months after Samsung Electronics, Intel, and even TSMC, among other OCMs, raised chip prices between 5%-15%.
Most memory OCMs share a common belief: over Q2, there will be a "bottoming out" in the downward trend for memory. After Q2, most memory manufacturers will see a decrease in their inventory, giving the market environment a chance to improve, with memory prices slowly bouncing back through the latter half of the year. Demand recovery from original equipment manufacturers (OEMs) will improve in the second half of 2023's fiscal year once their inventory needs replenishing.  
Several key markets are experiencing supply constraints due to raw material shortages and logistics challenges, including advanced analog, power products, and thermal management. The ongoing war in Ukraine continues to impact energy prices and the globe's neon gas supply, contributing to these shortages. This has also caused price increases across both active and passive component markets. Many connector manufacturers raised costs at the beginning of January with product lead times remaining higher than usual.  
The global shortage is easing, and excess electronic component inventory is being mitigated, but it will still take some time for more significant relief to arrive.  
Key Q2 2023 Lead Time Report Takeaways
Standard Logic & Linear manufacturers have seen an alleviation in many of their product lines. Nexperia announced many of their parts had been removed from allocation, except for SOT353, SOT6-series, SOT337-340, and SOT12xx-series. Many of these products still face higher lead times despite being removed from allocation.  
On Semiconductor's TPSCo fab has been decommissioned, which has caused a severe shortage outlook for its CY2023. Unless it is moved to alternate fabs, it could face discontinuation alongside several other discontinued product lines after the wafer fab's decommissioning.  
Embedded processing products are seeing stabilization, but depending on global location, some customers might see longer lead times than others. NXP Semiconductor is witnessing improved lead times across its product lines for the Americas and APAC, but EMEA is facing constraints. In contrast, Microchip Technology is experiencing long lead times, especially for non-PSP parts in the Americas and APAC, while EMEA sees reduced lead times.  
Several of Deutsch's product lines are being de-emphasized with significant price increases to deter consumer purchases as a part of this strategy. Every manufacturer of military and industrial connectors will raise prices in the coming months, including Corsair, Amphenol, Glenair, ITT Cannon, and Deutsch. Similarly, almost all power product manufacturers, including Artesyn, Bel Power, and TDK/Lambda, will raise prices due to transportation delays for constrained components, impacting lead time and deliveries.  
Overall, the Q2 Lead Time Report witnessed a massive shift compared to the previous market trends that past reports. We have finally seen a large amount of stabilization within the semiconductor market, even if it is a direct result of a downturn in consumer spending.  
ChatGPT's popularity in late Q4 2022 has continued to rise throughout 2023. Demand for semiconductors, specifically memory, is expected to return in Q3-Q4, according to industry leaders within Samsung Electronics, SK Hynix, and Micron Technology, due to artificial intelligence and 5G products. Competition within the AI market is picking up speed with new products making debuts, such as Google's Bard and Microsoft's Bing–even if their announcements did come with erroneous information.
For more information and forecasts for embedded devices, advanced analog parts, and programmable logic components, check out Sourcengine's Q2 2023 lead time report.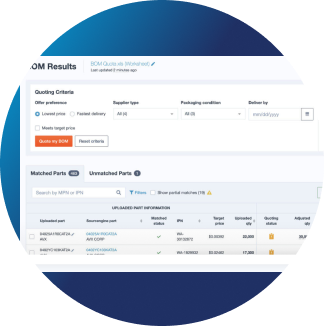 Quotengine: Your Ultimate BOM Tool
With Quotengine's real-time data on over 1 billion part offers, managing your BOM effectively has never been simpler.
Upload Your BOM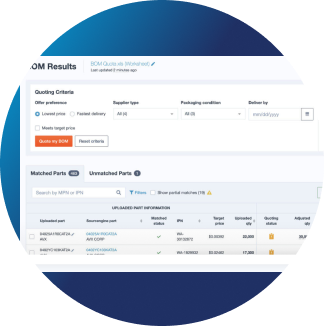 What's Your Excess Worth?
Real-time market data, quick response time, and unique price offers to help you maximize your return on excess inventory.
Get an Estimate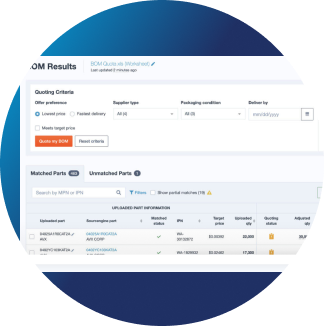 The Last Integration You'll Ever Need
Streamline manual processes and gain real-time access to inventory data, pricing updates, and order tracking through Sourcengine's API
Sign-up Here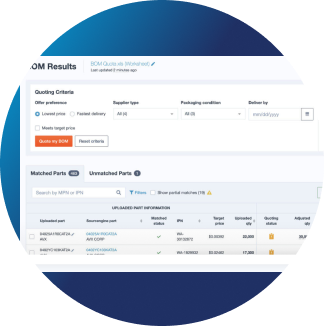 Sourcengine's Lead Time Report
Strategize for upcoming market shifts through lead time and price trends with our quarterly lead time report.
Download now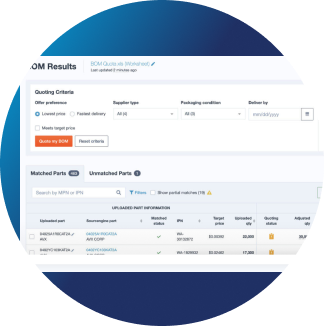 Sourcengine's Lead Time Report
Strategize for upcoming market shifts through lead time and price trends with our quarterly lead time report.
Download now