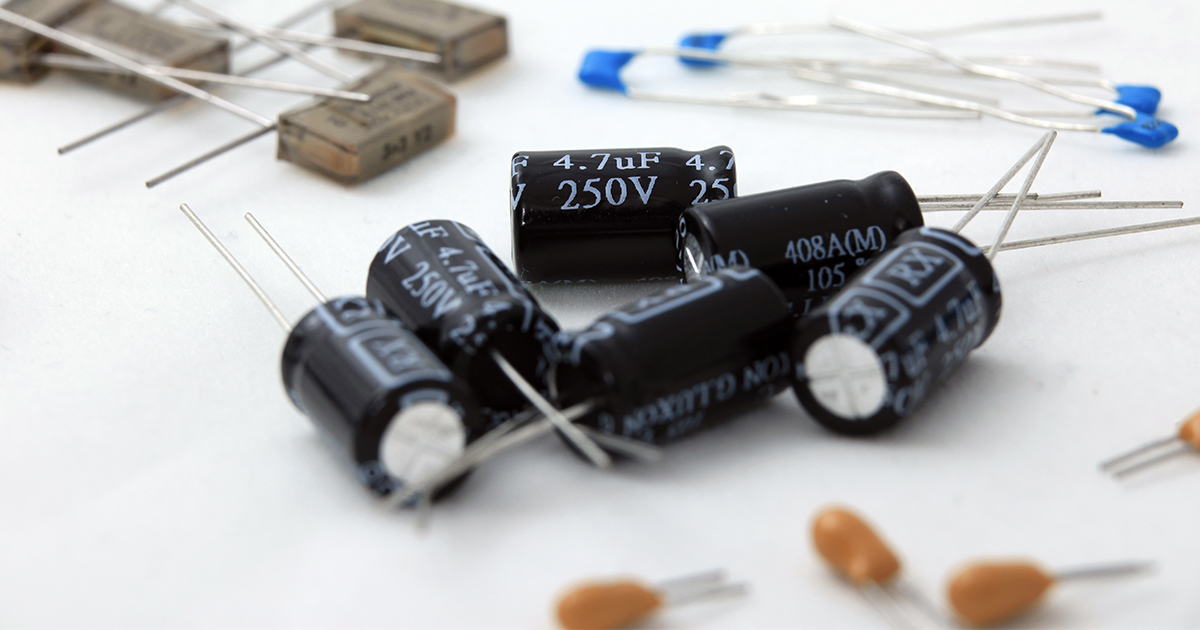 At present, semiconductor industry leaders and analysts believe the global chip shortage will persist into 2023. The problem is more demand for components like capacitors exists than can be met with existing production capacity. The world's chipmakers and pure-play foundries will correct the imbalance by expanding their manufacturing lines and building new fabs in the next few years.
In the meantime, Sourcengine is stepping up to help OEMs, CMs, and EMS providers secure the products they need to overcome chip shortage-related challenges. The industry's leading electronic components e-commerce marketplace is working tirelessly to make as many best-in-class parts available as possible during the microelectronics bottleneck. Even better, several of these components are ready-to-ship same day below MOQ.
As it happens, Sourcengine recently began hosting a selection of KEMET Corporation and Cornell Dubilier Electronics capacitors. These high-quality and affordable passives are available immediately via a fully vetted franchises distributor. That means small and large quantity orders can be sent within 24 hours and delivered worldwide. In its over 100 years of operation, KEMET has garnered an in-depth understanding of the electronic components industry's ever-evolving needs.  As a result, its contemporary offerings provide outstanding performance in a wide range of applications.
KEMET's Robust and Versatile Capacitors
KEMET's R413F14700000M (Check Availability) metalized polypropylene film capacitor is a standout example of its engineering prowess. The Class Y2/X1 part offers substantial electromagnetic interference (EMI) suppression capability and has self-healing properties. It is rated for 300VAC, has a 0.001µF – 1.0µF capacitance range, and can operate consistently in temperatures from -40°C to 110°C.
Those attributes make the 463R4150CKM1M a phenomenal solution for across-the-line applications.
KEMET's C0805X106M8RACTU (Check Availability) exemplifies the firm's inventive design culture. The manufacturer made this commercial-grade dielectric flexible termination capacitor (FT-CAP) to address a critical flaw in traditional MLCCs – the part's tendency to crack because of tensile and shear stresses caused by board flexure and thermal cycling.
The FT-CAP features technology that inhibits the transfer of flex stress to the capacitor, mitigating short circuit failures. KEMET also makes two alternates of the C0805X106M8RACTU to address further the requirements of OEMs, CMs, and EMS providers.
KEMET's 82DC3470AA60J (Check Availability) is one of the industry's best-in-class automotive passives. This general-purpose polyester film capacitor has 5mm lead spacing, a 50V to 400V voltage range, and provides 0.001µF to 4.7µF in capacitance. The device also meets the rigorous standards laid out in the Automotive Electronics Council's AEC-Q200 stress test qualification.
Thanks to Sourcengine's distributor partnerships, the 82DC3470AA60J is available immediately. Even better, the part can be delivered to manufacturers around the world with no geographical \ restrictions.
View Sourcengine's KEMET passives product index page to see a wide selection of the firm's fixed, array/network, special capacitors.  
Cornell Dubilier's Highly Reliable and Rugged Capacitors
Since 1909, Cornell Dubilier has released passive components renowned worldwide for their quality and reliability. The company's portfolio includes parts that continue its legacy while simultaneously addressing the sector's complicated modern-day challenges.
Cornell's 225P47292XD3 (Check Availability) type 225P Orange Drop capacitors are notable for their ruggedness and multifaceted utility. The polyester film and aluminum foil component come with a durable conformal orange epoxy coating. That hearty construction makes them suitable for demanding environments with temperatures of -55°C to 85°C.
With a 0.001µF to 1µF capacitance range and a 100V to 600V voltage rating, 225P47292XD3 capacitors are an excellent choice for commercial and industrial electronic projects.
Cornell's TDC105K035NSE-F (Check Availability) type TDC solid tantalum fixed capacitors exemplify the manufacturer's trademark toughness and value. It has a rugged radial dipped flame-retardant plastic case as well as high resistance against shocks and vibrations. The stable temperature part features low current leakage, impedance, and equivalent series resistance in a cost-effective package.
The TDC105K035NSE-F also has a 55°C to 125°C operational temperature range, making them invaluable in civilian and military aerospace and communications projects.
Cornell's CD10ED390JO3F (Check Availability) standard dipped silvered mica capacitors have superior stability across a wide temperature range. The item is rated for voltage from 100VDC to 2500VDC and can withstand exposure to temperatures of up to 125°C. This fixed capacitor more than merits inclusion in next-generation timing and RF broadcast transmission products.
The CD10ED390JO3F is available for immediate global delivery, along with its alternate, the CD10ED390JO3 (Check Availability).
Sourcengine's Cornell Dubilier capacitor product index page features a wide selection of the firm's world-class passive components.
Regardless of how long the global chip shortage lasts, Sourcengine will be there for OEMs, CMs, and EMS providers. Come what may, it will continue working with its over 3,000 fully vetted suppliers to mission-critical available to manufacturers without geographical restrictions.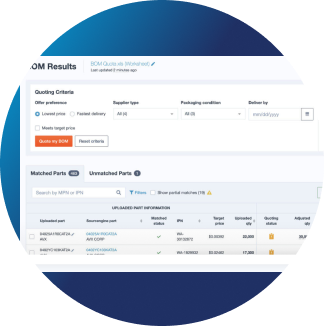 Quotengine: Your Ultimate BOM Tool
With Quotengine's real-time data on over 1 billion part offers, managing your BOM effectively has never been simpler.
Upload Your BOM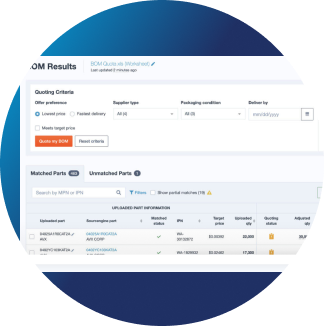 What's Your Excess Worth?
Real-time market data, quick response time, and unique price offers to help you maximize your return on excess inventory.
Get an Estimate