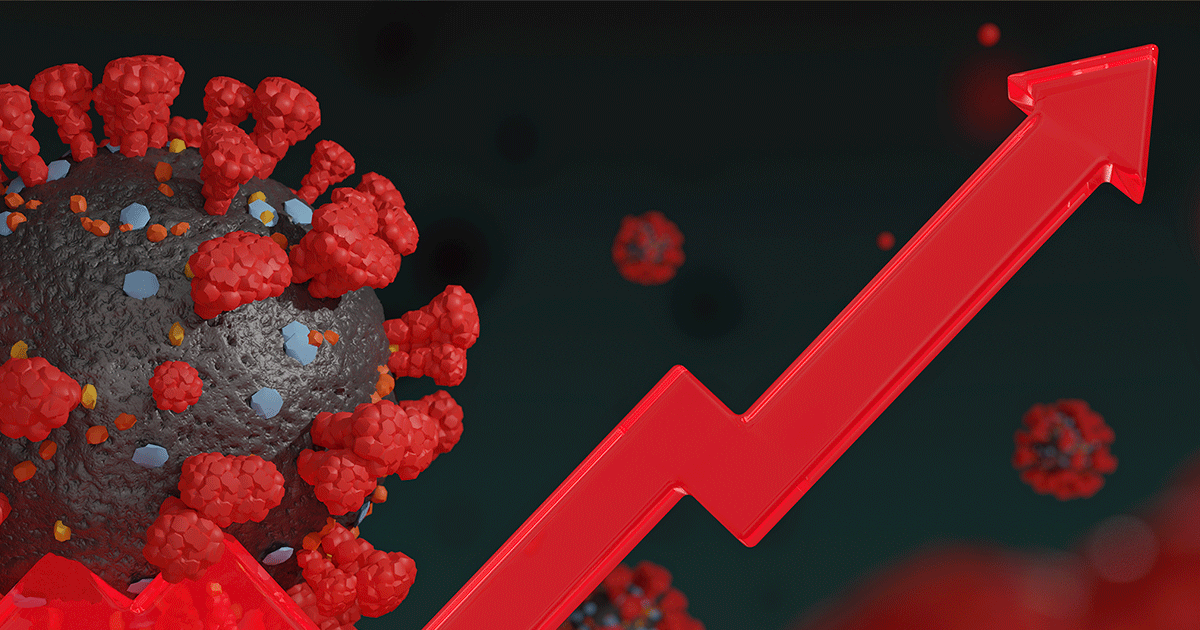 After a year of unprecedented volatility, 2022 kicked off with some comparatively normal developments in the semiconductor industry.
Samsung is reportedly considering marking up its memory and networking components in the first quarter. The conglomerate is considering making the change in response to an increasingly common issue for manufacturers; regional COVID-19-related production stoppage.
The ongoing municipal lockdown in Xi'an, China, is affecting the market leader's supply chain and disrupting Micron Technology's local operations.
Realtek Semiconductor plans to raise its networking products' prices for unrelated reasons.
Nevertheless, market watchers expect pricing and availability for certain microelectronics to stabilize this spring after over a year of instability.
Samsung SSD Prices, Availability Affected by COVID Outbreak
DigiTimes noted that Samsung is considering increasing the cost of its branded SSDs this quarter.
The industry leader is likely mulling over the change because a coronavirus prompted a lockdown that includes its Xi'an NAND flash plant. The news agency's sources indicated that its output could fall by 40 percent if the lockdown persists.
The facility is responsible for 42.5 percent of the corporation's overall NAND module output and specializes in fabricating server and personal computer SSDs.
Chinese government officials issued strict movement restrictions to curb the spread of a pandemic outbreak in late December.
TrendForce found the chip factory had operated normally and possessed adequate raw materials after the mandate came into effect. But it also indicated the complex's yields could decline if the lockdown continues. Samsung issued a statement last week noting it would "adjust" work at the Xi'an plant and would tap its global supply chain to serve its customers amid the outbreak.
Insiders believe the chipmaker will initiate a price increase in mid-January.
Micron Also Affected by Covid 19 Lockdown
Micron Technology, another leading memory module manufacturer, is also experiencing production disruptions due to the Xi'an COVID lockdown.
The Taiwan-based corporation revealed adhering to the government mandate has led to reduced staffing levels at its mainland DRAM facilities. It operates fabrication and testing sites in the Chinese city. Consequently, its output of data center products has declined, and it is working with its subcontractors to meet its client commitments.
As of this writing, Micron has not issued a price increase notification. That said, industry experts believe the likelihood of DRAM components becoming more expensive increases the longer the Xi'an lockdown persists.
Realtek Raising Networking Chip Prices
Realtek will reportedly raise prices on its ethernet chips and Wi-Fi SoCs by an average of 5 percent in Q1. The Taiwanese IC vendor wants to bolster its bottom line as its foundry service fees have risen by 10 percent.
Last month, DigiTimes noted TSMC and UMC, two of the world's top contract component manufacturers, would charge at least 10 percent more to make other companies' products starting in early 2022.
Those providers upped their fees in response to intense worldwide demand for advanced and mature node production space.
Right now, market watchers expect consumer-electronics demand for networking parts to diminish as the year goes on. But they also forecast manufacturers in the automotive, commercial, industrial, and infrastructural segments will boost their orders.
As a result, further price increases within that segment of the semiconductor industry in the first half are highly probable.
Light at the End of the Tunnel
Although OEMs, CMS, and EMS providers face constrained availability and higher prices in the near term, the landscape is on track to improve in the long view.
For starters, Xi'an's COVID-19 infection rates have significantly declined recently. The city of 13 million people reported less than 100 new cases for two days consecutively in the new year. If that trend continues, the region's semiconductor manufacture should be able to resume business as usual soon.
In addition, the semiconductor industry resolved to prevent future events like the current global chip shortage by establishing considerably more production capacity worldwide.
Chipmakers and foundries committed to spending $140 billion to break ground on 29 new fabs across 2021 and 2022. Some of those factories will commence operations in 2H22 and address the robust demand that precipitated the global chip crunch.
Those new plants going online will mean improved component availability across the board for professional buyers.
Moreover, multiple leading fabless chipmakers have not indicated their intention to raise prices this year. After a year of extreme volatility, vendors are seemingly uninterested in saddling their customers with higher costs. Softening demand for notebook and desktop computers is likely influencing manufacturers' pricing decisions.
Ultimately, the electronic components industry will need a few years to reestablish supply chain stability. Ongoing international trade tensions, semiconductor ecosystem localization, the coronavirus pandemic, and the global chip shortage necessitate major changes. But by all accounts, the recovery process will begin in 2022.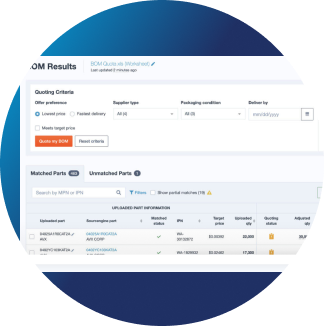 Quotengine: Your Ultimate BOM Tool
With Quotengine's real-time data on over 1 billion part offers, managing your BOM effectively has never been simpler.
Upload Your BOM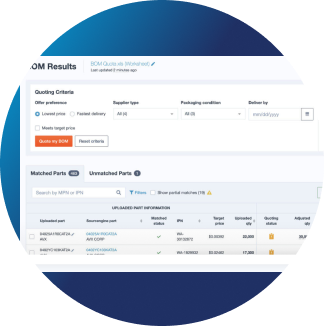 What's Your Excess Worth?
Real-time market data, quick response time, and unique price offers to help you maximize your return on excess inventory.
Get an Estimate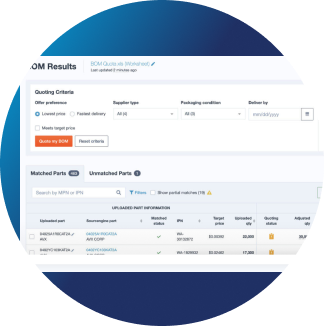 The Last Integration You'll Ever Need
Streamline manual processes and gain real-time access to inventory data, pricing updates, and order tracking through Sourcengine's API
Sign-up Here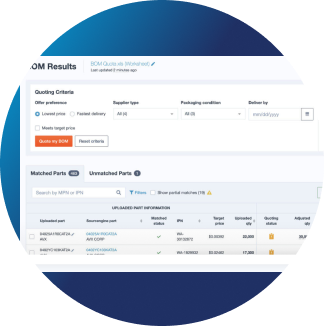 Sourcengine's Lead Time Report
Strategize for upcoming market shifts through lead time and price trends with our quarterly lead time report.
Download now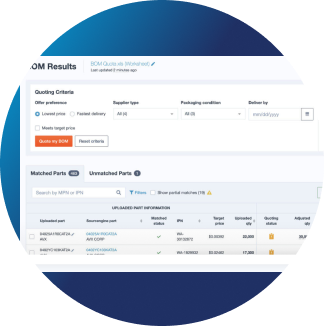 Sourcengine's Lead Time Report
Strategize for upcoming market shifts through lead time and price trends with our quarterly lead time report.
Download now