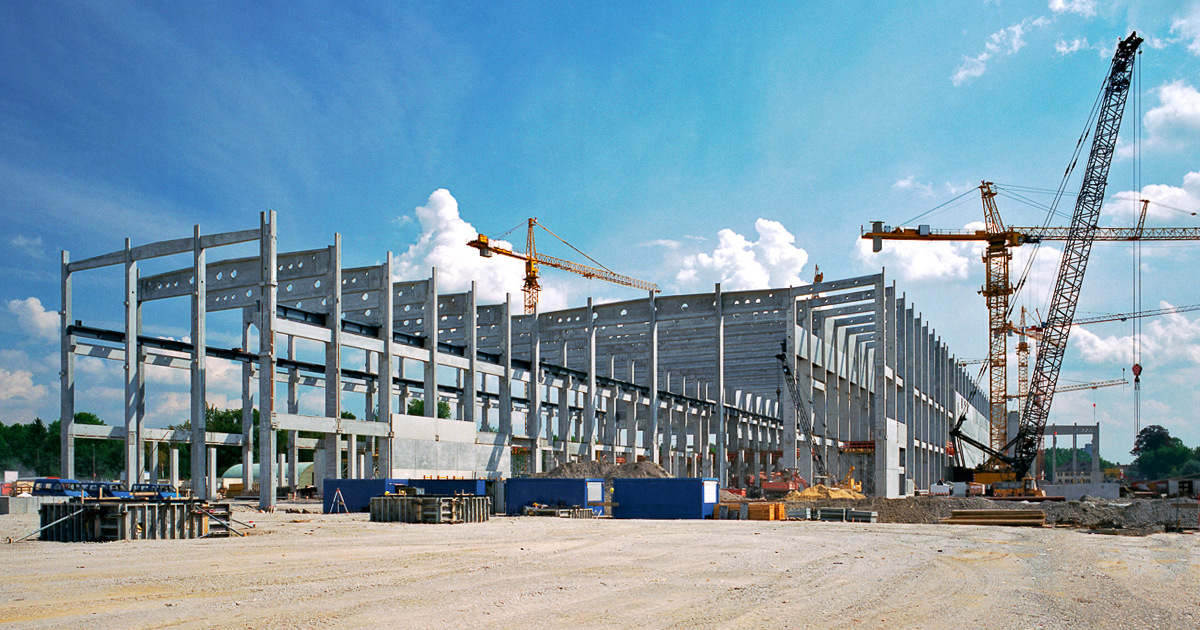 Samsung recently revealed it chose Taylor, Texas, as the location for a $17 billion microchip manufacturing site. The South Korean conglomerate will start building the factory in the first half of 2022 and commence production in the second half of 2024. Once operational, it will fabricate cutting-edge ICs with applications in the 5G, artificial, high-performance computing, and mobile device industries.
The complex will be 5 million square meters, making it the corporation's largest facility based in the United States. Its construction will employ an estimated 6,500 workers and create 7,000 permanent jobs.
The corporation's new Texas plant will provide it with multiple benefits, including serving its local clients better. It will also give a major boost to America's domestic semiconductor production ecosystem, which presently lacks advanced fabrication capability.
Why Samsung is Building a $17 Billion Fab in Texas
Samsung, the world's second-largest chipmaker by revenue, is keen to expand its presence in the foundry services market. Since the firm lags the market leader, TSMC, by over 35 percent, it committed to spending $150 billion on expanding its logic IC and foundry business through 2030. Building a state-of-the-art fab in the United States will further its ambitions in multiple ways.
First, the corporation's new chip factory will boost its overall production capability and make it a more competitive provider. One of the big cultural developments of the last few years is society's accelerated embrace of digital solutions.
That change enabled individuals, businesses, and institutions to function amid the extensive disruption fostered by COVID-19. However, the post-coronavirus digitalization wave made it clear manufacturers needed to expand their capacity to meet demand.
Samsung's $17 billion investment in its new Texas facility reflects its desire to address the electronics industry's new normal head-on.
Second, the firm's new fab could help it overcome some severe supply chain issues. DigiTimes reported the conglomerate recently encountered problems acquiring photoresists and other raw materials from Japan due to the country's export controls. Its leaders do not expect those issues to affect its Texas factory.
Avoiding shortage-related production issues will help Samsung achieve its third objective; win more contracts from U.S. businesses.
The company makes products for fabless operators such as smartphone processor giant Qualcomm. However, its existing American facilities lacked the technological sophistication to make bleeding-edge chipsets. But once its new plant is up and running, it should have the resources to manufacture next-generation ICs using its 3nm manufacturing process.
Conceivably, it could harness its new factory's advanced capability and location to woo many leading U.S. companies. Especially since the chip crunch's impact on this year's holiday shopping season highlighted the value of a local supply chain.
Why Doesn't the US Manufacture Many Advanced Computer Chips?
Although America is the worldwide leader in chip development, it is not home to any advanced component factories. Consequently, the nation only fabricates 12 percent of the world's ICs. In recent years, Washington addressed the issue by attempting to direct billions of dollars in federal funding to its domestic microelectronics ecosystem. However, the complex nature of the problem means that no "quick fix" remedies are feasible.
According to the Semiconductor Industry Association, the U.S. made 37 percent of the world's microelectronics in 1990. With leading providers like Intel, AMD, and Texas Instruments headquartered in America, it housed ample production capacity. But since then, chipmakers have found it considerably more cost-effective to outsource their manufacturing needs.
Industry leaders' determination that building plants in Asia provide significant advantages on taxes, materials, land, and labor led to the region becoming a global semiconductor hub. The area makes 75 percent of the world's ICs, with Taiwan, China, and South Korea being its top contributors.
In addition, Taiwan Semiconductor Manufacturing Company (TSMC), founded in 1987, has become a major player in recent decades. After years of careful expansion, it built enough fabs to become the sector's largest service provider, now making 12 million silicon wafers per year. Its singular focus on production led to it developing the industry's most sophisticated nodes and chip packing techniques.
The rise of TSMC and its contemporaries has made outsourcing a no-brainer for many American semiconductor firms. In fact, AMD spun off its manufacturing operations in 2009 and has enjoyed massive success as a fabless vendor. Also, companies like Apple have taken to designing their chips in-house and tapping various top foundries to make them.
Despite its financial benefits, the current paradigm has encountered existential challenges as of late.
The U.S.-China trade war prompted tariffs and export restrictions that made moving products and technologies between the two superpowers increasingly expensive and difficult. More recently, the coronavirus pandemic created massive shortages and shipping delays that have rocked the global electronic supply chain.
National and corporate leaders believe addressing the vulnerabilities that have arisen from concentrating production capacity in Asia is establishing local chip ecosystems. But building a single large chip factory is a multiyear process that requires an investment of around $20 billion. That means diversifying and expanding the global microelectronics ecosystem will be a long-term project.
That said, the efforts of Samsung and its cohorts will expedite the digitalization of society.
Article Tags