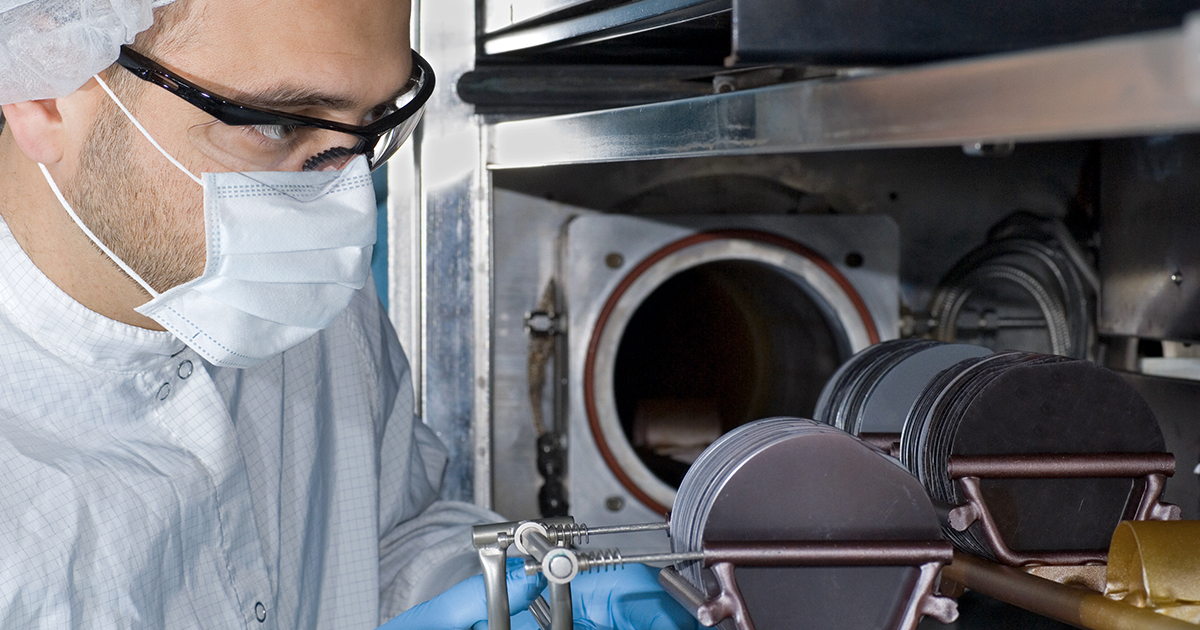 Samsung announced its foundry division successfully taped-out 3nm SoCs using a gate-all-around (GAA) technology and Synopsys' design software. The chipmaker intends to use its innovative manufacturing process to create next-generation 5G, artificial intelligence, and mobile device components.
AnandTech reported the conglomerate would begin fabricating products using the node in 2022, with high-volume production commencing the following year.
The corporation's current roadmap would put it on the same technological footing as Taiwan Semiconductor Manufacturing Company (TSMC), the world's foremost foundry service provider.
Details on Samsung's 3nm GAA Process
Samsung established itself as a leading semiconductor company by making parts using a fin field-effect transistor (FinFet) process. It earned billions of dollars utilizing technology methodologies to make a variety of devices, including smartphone SoCs. However, it is making a significant leap forward by making its upcoming microelectronics using a GAA methodology.
The conglomerate's 3nm process involves vertically stacking silicon nanosheets and wrapping them inside gate material. As a result, its new production method allows for greater channel control than FinFET methodologies. Theoretically, the manufacturing technique can produce semiconductors that surpass even the most advanced chips of the current generation.
Back in 2019, Samsung detailed how the node would enable it to fabricate items with eyebrow-raising advantages. It explained 3nm GAA would offer a 35 percent generational performance boost, a 50 percent decrease in energy consumption, and a 45 percent reduction in chip area.
Recently, the corporation revealed it finalized its 3nm GAA process using Synopsys' Fusion Design Platform. It utilized the provider's best-in-class architecture software to create SoCs with advanced transistor density and small dimensions. That means it can use the technology to fabricate parts that are more robust than anything currently on the market.
Synopsys also noted the firm could employ its software to optimize the next-generation designs of its foundry customers.
How Samsung's 3nm GAA Technology Will Be Deployed
Given Samsung's large position within the microelectronics industry, its 3nm GAA node could become industry standard within a few years.
Based on the applications the conglomerate mentioned, the manufacturing process will likely be used to make its forthcoming smartphone SoCs. Currently, the firm is the world's top handset vendor, commanding 22 percent of the global market in Q1 2021. It could utilize its 3nm GAA node to make impressive mobile device CPUs and 5G connectivity parts.
With the correct positioning, Samsung's new technology could help it claim an even larger portion of the worldwide wireless market.
In addition, the corporation could leverage its new node to win large foundry service contracts from companies like Qualcomm. Right now, the firm employs its 5nm manufacturing process to fabricate the fabless chipmaker's popular Snapdragon 888 mobile device platform. Accordingly, it could utilize its advanced production tools to help make the business's future hardware.
If that happens, mobile device OEMs the world over will have access to incredibly powerful mobile chipsets.
Plus, Samsung is a large player in the consumer electronics field, manufacturing everything from smart TVs to smart kitchen appliances. Its new node opens the door for it to develop a wide range of high-performance connected products. For example, it could launch a line of 5 G-enabled, AI-powered smart home devices that can learn and address their owners' specific needs and preferences.
Given the firm's past efforts, it could become a major player in the near $10 billion a year market segment.
Article Tags