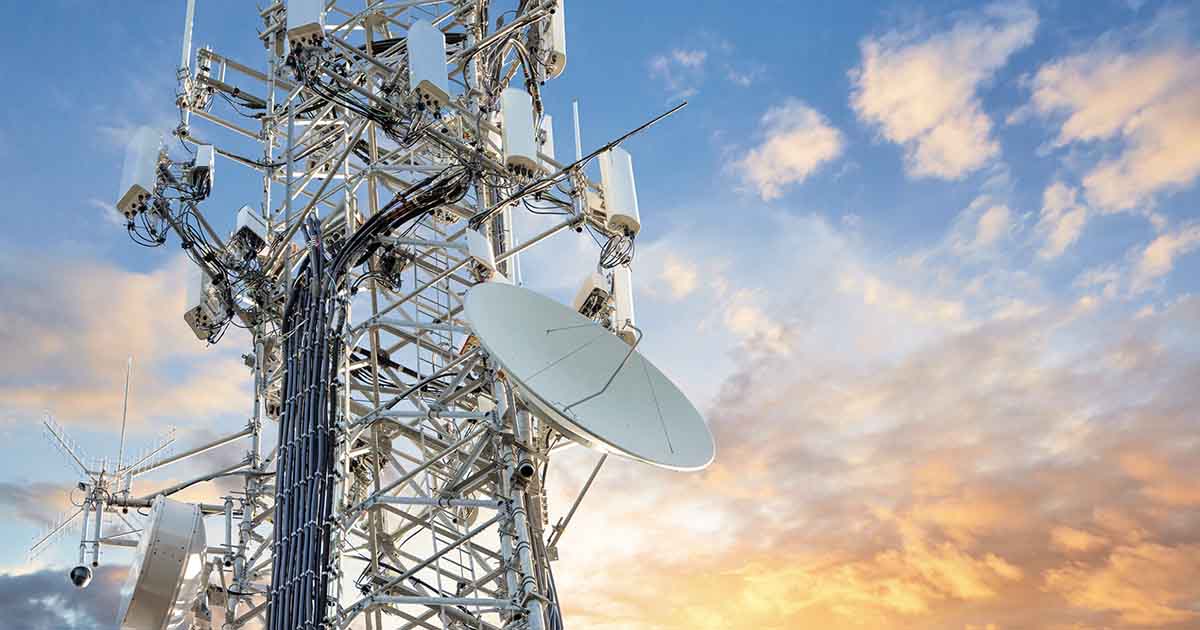 Qualcomm recently announced Cristiano Amon, its current president, would become its next CEO. Steven Mollenkopf, the firm's present chief executive, will retire on June 30 following a five-year stint leading the company.
Amon expressed enthusiasm about the huge untapped potential of fifth-generation mobile networking technology.
"I feel incredibly optimistic about the opportunity we have ahead of us," said Amon. "5G is creating one of the single largest opportunities for Qualcomm."
Why Qualcomm's Next CEO is a Big Believer in 5G
Shortly after its founding, Qualcomm began laying the foundations for the advent of the smartphone. The firm's innovations let billions of people use 3G, and later 4G, networking standards. Amon wants to continue its pioneering legacy by mainstreaming 5G and expanding its use beyond the handset market.
As Qualcomm's president since 2018, the executive has been a strong advocate for the potential of fifth-generation networking technology.
Amon contended that 5G is being implemented faster than its 4G predecessor. His assertion is supported by analyst group, Omdia, which recently reported that 225 million subscribers began using 5G between Q3 2019 and Q3 2020. That means it is growing at four times the rate 4G LTE did when it launched in the late 2000s.
Gartner estimates that spending on 5G network infrastructure doubled year-over-year in 2020 to reach $8.127 billion. As a result, the trend is probably going to pick up steam through this year.
Qualcomm has a vast portfolio of fifth-generation connectivity patents, so it can capitalize on the latest networking evolution. The firm made around $40 billion this year, up 41 percent, on the strength of its technological leadership. And Amon has taken steps to ensure the corporation realizes its long-term growth prospects.
Great Things to Come
The trained electrical engineer has spent the last several years earning the opportunity to lead Qualcomm. He has spearheaded its 5G and Snapdragon development.
During last year's Internationale Funkausstellung Berlin (2020 IFA) tech conference, Qualcomm's president outlined his company's utilization of 5G in the wearable segment. He noted that the firm's Snapdragon XR2 5G platform could take "XR (extended reality) to new levels of performance." The chipset currently enables the Oculus Quest 2's immersive 1832 x 1920 per eye display and 90Hz refresh.
Amon also touched on the Snapdragon 8cx Gen 2 5G, the firm's recently launched laptop and tablet system-on-a-chip (SoC). According to Bloomberg, the executive played a role in establishing the Microsoft partnership that brought the company back into the PC sector. The platform gives the Acer Spin 7 notebook robust Windows application support and 25 hours of battery life.
In his IFA presentation, Amon said that Qualcomm made deals with more than 30 original equipment manufacturers (OEMs) to use its products to establish fixed access wireless products. In other words, many electronics vendors will use the corporation's components in their forthcoming smart home gadgets.
Amon also shepherded Qualcomm's efforts to develop mobile base station technology. His efforts in that likely helped the fabless chipmaker ink a deal with Jio Platforms last year. That pact will see the company help establish India's 5G infrastructure and gain a foothold in the multi-billion dollar hardware segment.
Based on his past work, Amon has the necessary tools to lead Qualcomm into a bright and extraordinarily lucrative future.
Article Tags