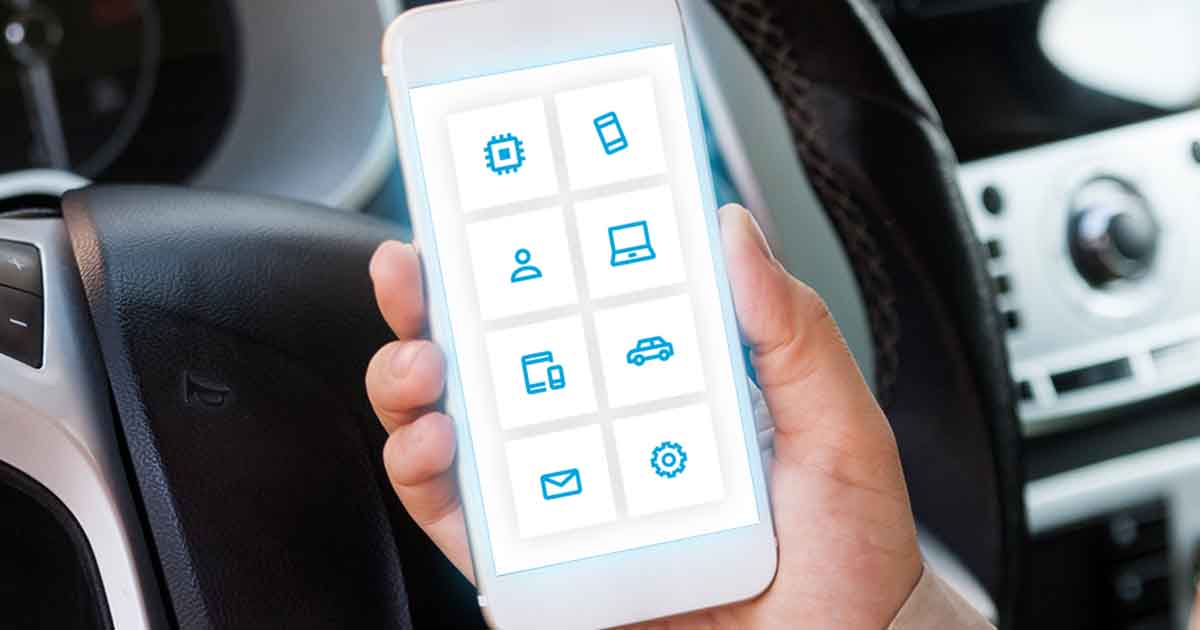 Samsung Electro-Mechanics just unveiled an ultra-slim, 3-socket multilayer ceramic capacitor (MLCC) designed for use in 5G compatible smartphones. The firm reports its new product is 18 percent slimmer than the prior generation's components and greatly reduces high-frequency power noise.
The company's new offering also has compelling applications as an electrified vehicle solution.
Samsung Electro-Mechanics' Ultra-Slim 3-Socket MLCC
As one of the world's leading electronic component manufacturers, Samsung knows consumers want hardware that can give them ultrafast connectivity with minimal latency. The corporation also understands that smartphone buyers do not want handsets that are riddled with technological integration problems.
The conglomerate's electro-mechanical subsidiary addressed the issue by developing a component that will enable manufacturers to make better mobile devices.
Samsung Electro-Mechanics' 3-socket, 1209-sized MLCC measures 1.2mm long x 0.9mm wide x 0.65mm thick. The firm managed to cut down the product's size by nearly one-fifth through the use of superfine dielectric layer and independent thin layer molding technology.
In addition, the component offers impressive space-saving and efficiency benefits.
The MLCC's 3-socket design allows it to replace 3 to 4 general MLCCs. It can also effectively eliminate the high-frequency power noise generated by 5G application processors because of its integrated ground socket. That means original equipment manufacturers (OEMs) can use them to make ultra-thin smartphones with the seamless functionality consumers expect.
Samsung Electro-Mechanical has started shipping its revamped MLCCs to mobile device makers.
Compelling Automotive Applications
While the conglomerate's new capacitors can optimize the functionality of 5G handsets, that is not their only application. The firm noted its newest components could be useful in new home appliances and automotive projects. The MLCC's suitability as a vehicle solution is especially compelling given the global personal transport electrification trend.
Allied Market Research recently published a study indicating the worldwide new energy vehicle market, valued at $70.19 billion in 2019, will be worth $140.29 billion in 2027.
Electric cars are rapidly gaining ground in the global automotive sector because of their environmental benefits and creature comforts. Many governments are working to phase out fossil fuel-powered transports to reduce their regional greenhouse gas emissions. In some countries, those initiatives are paired with new energy automobile purchase incentives. Simultaneously, carmakers like Tesla and Nio are finding success by releasing stylish electric vehicles outfitted with robust infotainment systems.
However, Allied Market Research identified the need for cost-effective parts as a challenge to the next-generation personal transport market. OEMs need more affordable electronic components to make the production of battery-powered cars, trucks, and SUVs profitable.
In this case, Samsung Electro-Mechanical's new MLCCs are exactly what the doctor ordered. These remarkably slender and multifaceted capacitors are ideal for space-constrained new energy automobile systems. Plus, their capability to mitigate high-frequency power noise makes them useful in several electric vehicle systems.
An electronics component that enables a brand-new smartphone to run without hardware-based glitches is great. An auto part that keeps a semiautonomous routing system stable when a driver hits a highway is even better. And an MLCC that can do both is invaluable.
‍