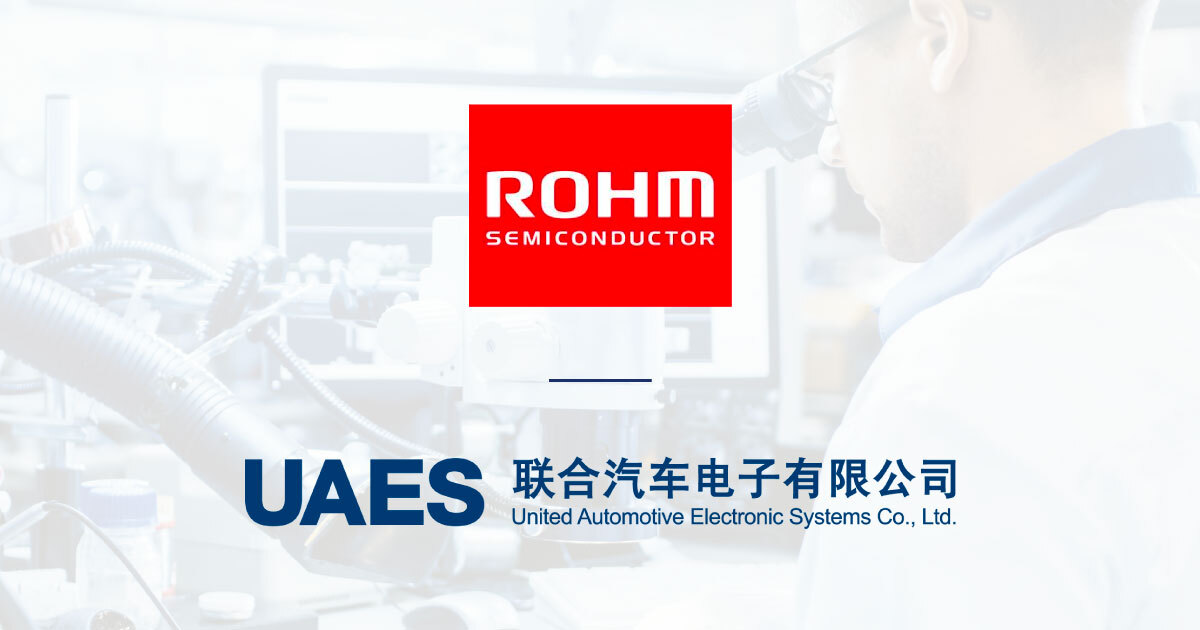 ROHM Semiconductor and United Automotive Electronic Systems (UAES) recently teamed up to launch a silicon carbide (SIC) laboratory. The facility will be used to develop cutting-edge components with applications in the automotive industry.
Because of the performance advantages offered by SiC-based devices, the lab is poised to introduce some compelling new vehicle parts.
ROHM and UAES's New SiC Lab
Five years ago, ROHM and UAES agreed to collaborate on the development of new power devices. The two corporations' alliance made sense as the former is a leading semiconductor firm, and the latter is a global auto parts manufacturer. The new SiC lab, established at UAES's headquarters, is the latest and potentially greatest product of that business relationship.
In a press release, the companies explained the facility will focus on developing new automotive parts like SiC DC/DC converters and onboard chargers. Earlier this year, the manufacturers' released the first wave of their jointly created SiC solutions. The two firms clearly found the results of that project impressive enough to cofound a dedicated research center.
ROHM CSO Dr. Kazuhide Ino said the SiC lab will help supply clients with groundbreaking SiC devices. Guo Xiaolu, UAES's deputy general manager, indicated the research complex would also let the corporations deepen their working relationship.
In July, ResearchandMarkets posted a report on a new movement within the worldwide automotive sector. The group discovered carmakers are using more power electronic components in their vehicles to support advanced connectivity, powertrain, and safety features. The organization predicts the trend will push the energy-related vehicle semiconductor market from $3.8 billion in value this year to $4.7 billion by 2025.
ROHM and UAES's new lab will enable the two companies to capitalize on the auto industry's long-term direction.
The Potential Of SiC Components
The Shanghai laboratory also has the potential to push the wider electronic components sector forward given its area of concentration.
Today, the majority of semiconductor companies use silicon to fabricate its products. However, chipmakers will transition to utilizing SiC to make certain devices because of the material's capability.
Scientists have found that SiC offers 10 times the electrical field strength and 3 times the band gap to that of silicon. That first characteristic lets manufacturers create power devices with significantly greater voltage tolerance and ON resistance. The second feature allows for the fabrication of parts that can operate consistently in high-temperature environments.
Because their performance level is so much greater than silicon products, researchers have said SiC is a third-generation semiconductor manufacturing material.
ROHM and UAES's pioneering SiC work will ensure the realization of its revolutionary potential. With new power solutions available, automakers will be able to accelerate the electrification of their fleets. In addition, vehicle makers can use next-generation parts to make energy-efficient battery-powered cars with comfortable cockpits.
As the industry continues its recovery from the coronavirus pandemic, and settles in for a component shortage in 2021, this bit of news from ROHM and UAES comes at just the right time.
‍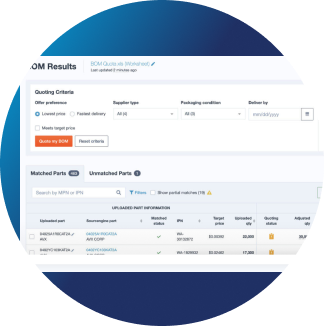 Quotengine: Your Ultimate BOM Tool
With Quotengine's real-time data on over 1 billion part offers, managing your BOM effectively has never been simpler.
Upload Your BOM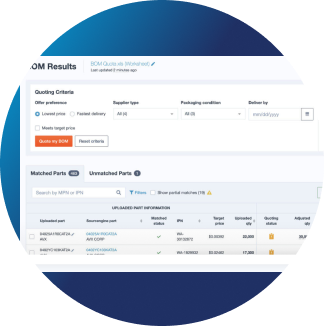 What's Your Excess Worth?
Real-time market data, quick response time, and unique price offers to help you maximize your return on excess inventory.
Get an Estimate