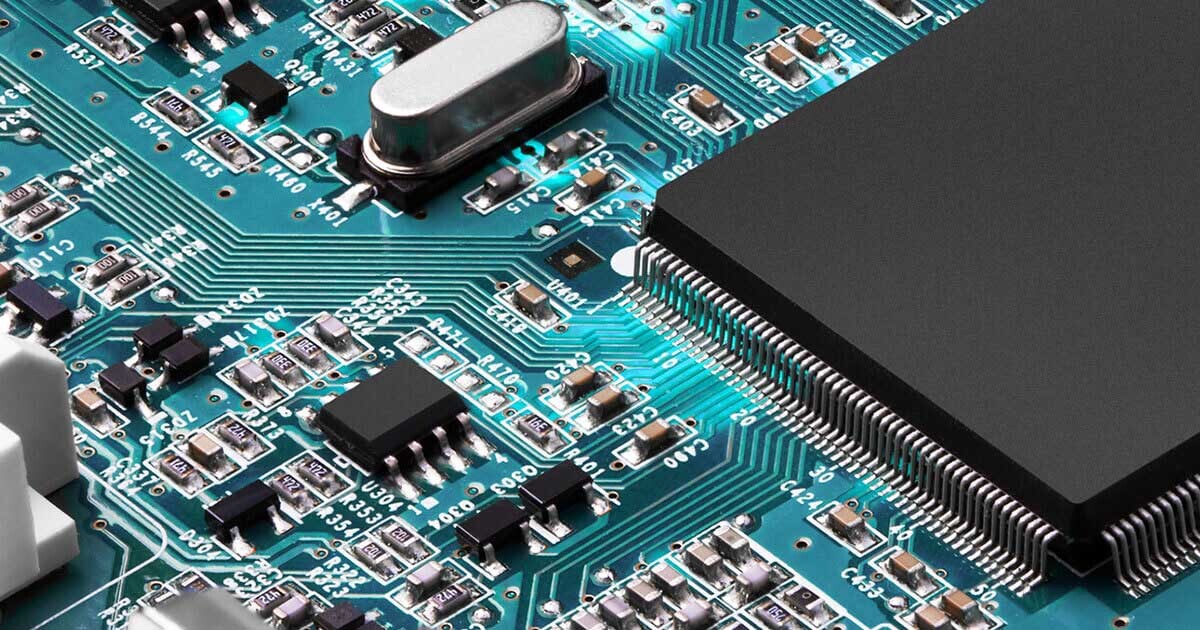 It is no secret that the electronic components supply chain operates on a global scale and exists within a complex, delicate ecosystem. But such a grand scale allows us to look at things from a macro perspective and glean insightful information.
‍
Dating back to late 2017, the electronic components sector has experienced unique challenges. A sharp demand in supplies was met with key shortages, subsequent price hikes, and a head-splitting increase in lead times. Parts like resistors, transistors, and memory really felt the squeeze that extended into 2018. It has been a rollercoaster ride, to say the least.
‍
Fast forward to 2019, the numbers improved as we saw suppliers bolster capacity and output. To add to renewed confidence, original equipment manufacturers (OEMs) implemented multi-source strategies with an eye on reducing supply risks.
‍
The supply chain had galvanized from the tumultuous two years prior. A look at a 2019 Supply Chain Trends Survey reinforced this positive outlook. The result? No major shortages occurred in 2019 and the passive components market had stabilized. It looked as if clear skies were ahead.
Suppliers Forced to Pivot as COVID-19 Curbs Production
‍
The COVID-19 pandemic rocked the world in so many ways and effectively offset the delicate ecosystem of supply chains, tremendously dwarfing output. This, of course, was made more severe because Wuhan, ground zero for the virus, is a global mecca of electronic and mechanical suppliers. The challenges of 2017 paled in comparison.
‍
Like the virus itself, the resultant component shortages spread throughout the world affecting output on a global scale. Companies could neither produce nor ship parts. Even OEMs could not manufacture their own products.
‍
Entire supply chains were jammed, lead times skyrocketed, and OEMs lost millions of dollars. In the most dramatic examples, some manufacturers lost upwards of $500 million.
‍
This caused a shift in production focus for companies fortunate enough to be able to pivot. Many components suppliers focused production on the health care industry to soften the blow brought on by the pandemic. Vital equipment like ventilators, X-Ray machines, and other healthcare equipment containing electronic components was produced and delivered to hospitals in need. Industry leaders like Nvidia joined the fight, contributing an open source ventilator designed by their top scientist.
‍
These companies were vital in the fight against the pandemic, but their production would eventually shift back to their pre-pandemic focuses, including 5G and the Internet of Things (IoT).
The Automotive Industry and Electronic Components
‍
The automotive industry has also undergone major changes, and electronic components are playing an integral role. Cars are becoming smarter, as artificial intelligence and connectivity are increasingly involved in the production process. In addition, fully autonomous vehicles look like an attainable goal in the not-too-distant future.
‍
The potential of electronic components in the automotive industry becomes more clear when considering the emergence of electric cars. Though standard combustion engine cars require between 2,000 and 3,000 capacitors, electric vehicles require as many as 22,000 multilayer ceramic capacitors (MLCCs).
‍
As electric vehicles become more prominent, the room for growth in the components sector is tremendous. In fact, experts believe the segment could grow as much as 28 to 36 percent from the 2020 level. This growth can be even more dramatic if governments offer incentives to car buyers in the coming months.
‍
The industry was not without its share of decline, however. Predictably, as communities across the globe were under quarantine in the early part of 2020, automobiles were temporarily rendered obsolete. Forced to stay at home to quell the spread of the virus, many consumers simply were not buying cars.
‍
However, this rebounded by Q3, as Tesla, the leading producer of electric vehicles (EVs), sold a record number of cars. In fact, the company also sold out of presale orders for its upcoming Cybertruck, despite the pandemic-related slowdown.
‍
The renewed vigor of the automotive sector, especially with regards to EVs and the components industry, comes with a caveat. Increased demand for EVs is apt to create component shortages, and Original Component Manufacturers (OCMs) will be challenged to meet demand. In fact, the effects are already evident.
‍
To protect from potential shortages, OCMs create production buffers that, under typical circumstances, can ward off potential shortages. But 2020 has been anything but typical, and the immense strain felt by both semiconductor and automotive companies have rendered offset strategies useless. In short, there was no way to prepare for the dramatic peaks and valleys of this year.
‍
As a result, components for EVs have become hot ticket items, and industry leaders like Tesla are purchasing components like vehicle microcontrollers, integrated circuits, and touchscreen interfaces in droves. Many OCMs, who are already playing catch-up, were forced to place production caps on these parts. This means price fluctuations, diminished availability, and increased lead times are likely on the horizon for 2021.
The Role of Smaller Smartphones
‍
Like the automotive industry, a similar shift can be seen in the smartphone industry. Consumers expect a more robust smartphone year over year, which means passive components and memory products play crucial roles.
‍
Consider the numbers for a moment. If there are 1.5 billion smartphones manufactured each year, with the most sought-after models containing around 1,000 capacitors, that equates to the smartphone industry using roughly half of the 3 trillion or so MLCCs produced around the world each year. The significance of the smartphone market cannot be understated.
‍
It must be noted, however, that the smartphone market has seen a recent decline, which can be attributed to COVID-19 and a pre-pandemic slowdown. In times of economic downturn, consumers are more likely to allocate otherwise discretionary income to more essential items. As global economies stabilize, however, demand can increase again, but we must wait and see how the market continues to react to the new normal.
Article Tags