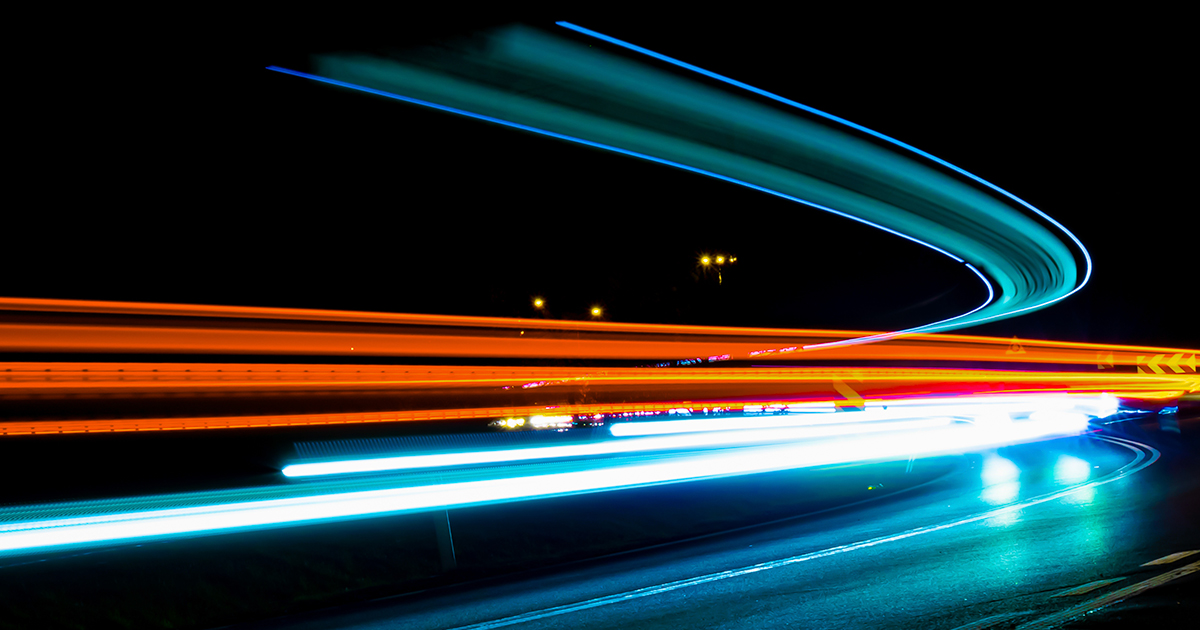 From oil lamps to light-emitting diodes (LEDs), the history of lighting is a vastly overlooked piece of human technological development that we hardly notice until it's gone. Lighting technology has gone through years of evolution long before electricity finally took the proverbial spotlight over a century ago. Electricity is only a recent improvement in lighting's centuries-old history.  
Lighting has become pivotal in most modern technology, even if only used to indicate whether a device is on or off. It should come as no surprise that light technology plays a foundational role in many different devices that are commonplace today. Most smart technology, from switches to ring-lit mirrors, have some number of LEDs within them. Utilized as either an indicator or display rather simply a light source.
It's one of the reasons why automotive lighting and the history of its evolution is far more complex than simply putting a light bulb on a car. Developed alongside the automobile itself, automotive lighting has become an inherent piece of automotive technology that continues to push innovation in vehicle design.  
How Automotive Lighting Evolved
Automotive lighting has a long history, predating the first vehicle. Before the first automobile, horse-drawn carriages had a problem. The main way carriages lit their way at night to illuminate dangers and the roads were through lamps. These lamps, which ran on oil and acetylene, were expensive, and many investors saw little desire to back the development of old technology.
By the 1880s, most homes used electric lamps. The age of oil-activated illumination was starting to wane, but portable lighting was just beginning. It took until 1898 when the Connecticut Electric Vehicle company unveiled the world's first electric headlamp. While it wasn't without complications, costs, and little funding, it was the first foray into automotive lighting.  
Once the first cars were developed, they quickly encountered the same challenge that hampered the horse-drawn carriages. The first mounted gas headlamps utilized kerosene oil before promptly evolving into the same expensive acetylene gas headlamps. These tended to freeze during the winter and only illuminated short distances but were expensive and industry standard. Early automobiles also lacked both interior and taillights. The first real effort to develop headlights began in 1908.
That year, the first carbon-based headlamp bulb, which ran on battery, was introduced. It did little, however, to aid the automotive lighting problem at the start. The headlamp was first only sold as an expensive upgrade to existing car owners. Nevertheless, it kicked off what would become a mounting effort to develop better and cost-effective automotive lighting, which resulted in the first headlight in 1915 by the Guide Lamp Company. Lighting then still required human activation through a switch by the driver.  
Despite the hangups, electric headlights quickly rose to automotive industry standards. Lawmakers soon after noticed the safety benefits of this developing technology. That same year, taillights and brake lamps were summarily introduced on newer car models. By 1920, engineers were already premiering glare-reduction methods for automobile headlamps and interior mount controls. During the 20s, governments passed new laws regarding beam-specific amounts of light and direction, which led to engineers incorporating high and low-beam headlight options in 1924.  
The importance and the realization of how multifaceted automotive lighting was, was continually recognized by engineers and lawmakers. Throughout the 20th century, massive developments were seen in the automotive lighting industry as it evolved with the vehicles themselves.  
Lawmakers and engineers recognized beam patterns and adjustments as safer for drivers and oncoming motorists. Replaceable glass lenses, integrated bulbs, and metal reflector headlights were seen in the 30s. Hand-activated turning signals, automotive lighting integrated into vehicle design, and maximizing light array for driving functions developed through the 40s. Sealed headlamps that contained brighter filament for high and low beams came in the 50s, making it easier to navigate at all hours of the day.  
Halogen lights quickly rose in popularity in the 60s and 70s for their richer quality of light and energy efficiency. The 90s saw the rise of high-intensity discharge headlights (HID), popular for their brightness, durability, and energy efficiency, and LED lights, which emitted strong brightness levels without consuming energy supplies. While LEDs didn't immediately rise in rank at first, LED lights are now the dominant headlight in the automotive industry.  
Automotive Lighting Today
Automotive lighting today, according to experts, has evolved from beam brightness and headlight type to intelligent and emotional automotive lighting. It's part of the greater focus on increased vehicle intelligence, of which lighting is a cornerstone. Delivering better driving experiences through greater features, the intelligent automotive lighting market is seeing growth as ambient lighting penetrates the market.  
Automotive original equipment manufacturers (OEMs) are quickly capitalizing on the interest in ambient lighting in vehicles to improve both the intelligence and comfort level of cars. Ambient vehicle lighting wasn't seen, except for luxury models for Mercedes-Benz, BMW, and Audi before 2017. The demand is growing with the penetration of ambient lights in mid-end vehicles, having reached 31% market penetration in 2021. Today's current configuration for ambient lighting is monochrome ambient, 64-color, 7-color, and 11-color, making up 31%.  
Many original chip manufacturers (OCMs) are working with OEMs to provide customizable LED options for further comfort and safe driver lighting. Edison Opto provides several LED lines with these aspects in mind. Edison's DongFeng Headlamp Series offers complete exterior solutions with headlamp applications, bi-beam applications, fog lamp applications, and dual color applications. This series uses advanced direct die bonding processes to meet the rigorous quality requirements and stringent reliability tests that have evolved over the history of automotive lighting.  
Edison's CA2016L series, in contrast to DongFeng Headlamp's multi-die series, offers flexibility in its optical and mechanical designs, making it a cost-effective LED solution for various exterior application demands. That includes daytime running lights, fog lamps, and turn signals with a specific golden color that better penetrates foggy environments.  
The PLCC 3030 LED series, PLCC 3528 LED series, and PLCC 3433 series all offer ultra-high-reliability and luminous efficiency with lower thermal resistance and humidity sensitivity. These series can be utilized as fog lights, turn lights, DRL, position lights, taillights, and more, with PLCC 3528 LEDs offering usage as an instrument panel, audio, ambient, switch, license plate, and other interior lights.  
All of these go together with Edison's High Power-Ceramic Type 3535 (Federal) Series, which provides high-lumen output, stability, and maintenance with improved thermal management. With its compact dimensions, clients can use it on dozens of different lamp shapes with customized light color choices among the several it offers.  
These developments and customizable choices align with the current trend of automotive lighting and its evolution. With safety and streamlined performance being conquered long ago, improving automotive lighting through smart applications is the new battleground. And for OEMs eager to get their hand on customizable, ambient LEDs for new automotive designs, you need a stable source.  
Where to Find These Components
You need a global digital marketplace with a team of experts behind it ready to help source the components you need for your next automotive lighting project. Sourcengine is a franchised supplier of LED manufacturer Edison Opto, which means Sourcengine offers end-to-end support with an experienced engineering team. Sourcengine has over 3,500 suppliers, and over 1 billion part offers to help you find your much-needed part.  
This team of experts can help provide design-in services, technical support, and more to aid your team in getting your product to market faster. Our team will provide intelligent solutions that help keep your products innovative and flexible for any market. As a franchised partner of Edison Opto, Sourcengine's team can quickly and effectively help you from the design phase to market while supplying you the perfect component for your product.  
If you can't find the part you need, Sourcengine's global team of experts can help you get it by submitting an RFQ. No matter what you need or when you need it, we'll help you fulfill all your lighting needs.
‍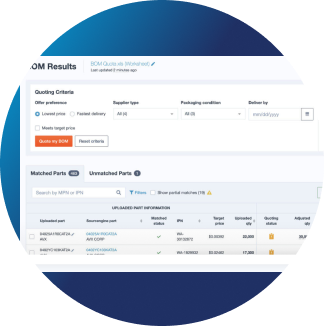 Quotengine: Your Ultimate BOM Tool
With Quotengine's real-time data on over 1 billion part offers, managing your BOM effectively has never been simpler.
Upload Your BOM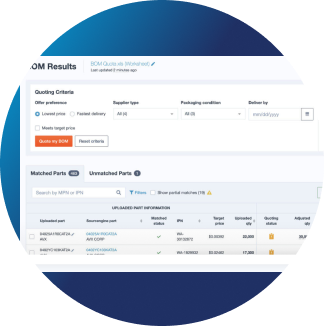 What's Your Excess Worth?
Real-time market data, quick response time, and unique price offers to help you maximize your return on excess inventory.
Get an Estimate