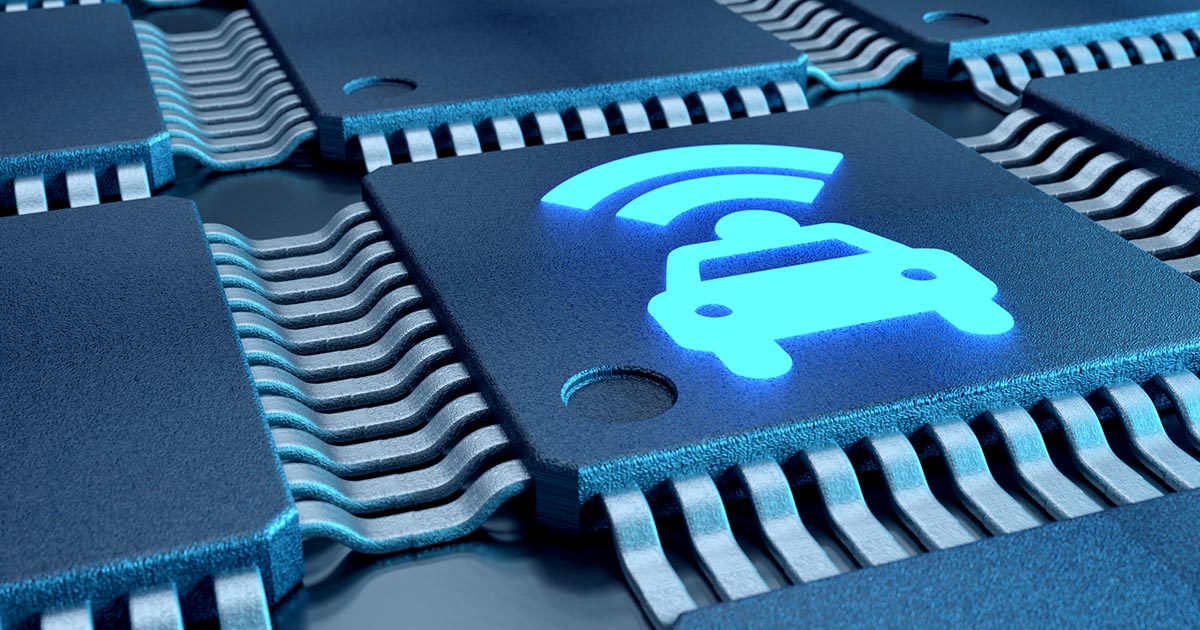 Renesas Electronics Corporation is manufacturing more of its automotive chips in-house to help alleviate the global vehicle component shortage.
The Japanese firm is taking action because its foundry partners have been overwhelmed with orders during the supply crunch.
The company also intends to raise prices on select items by as much as 15 to 20 percent across its catalog. Its legacy and mature microcontroller units (MCU), server products, and industrial electronic parts will become more expensive in March and April.
Renesas' Semiconductor Production Plans
Renesas has dedicated a production line at its Naka factory to fabricate 40nm MCUs to ease the supply shortfall. Previously, the firm idled part of the facility after tapping outside providers to manufacture 30 percent of its vehicle chips. However, it initiated an operational shift after its primary service provider, Taiwan Semiconductor Manufacturing Company (TSMC), became inundated with orders.
The corporation has utilized an in-house design/partial outsourced production business model for around a decade. Its pivot allowed it to reduce its capital expenditures on expensive state-of-the-art fabrication equipment. But late last year, consumer demand for new cars skyrocketed, which strained the worldwide automotive component supply chain.
TSMC recently initiated a "super hot run" to ramp up its output of electronic car parts.  Shortly before that, it marked its fabrication services fees up by 15 percent.
Though Renesas has received a raft of orders, it could not fulfill them due to lack of available capacity. In response, it began utilizing its available machinery to increase its output of various low-volume products.
Renesas, Other Chipmakers Raising Prices
Renesas' raw materials costs and electricity fees have surged because of its unplanned production ramp-up. The firm is increasing prices on its older automotive, data center, and industrial semiconductors in response. Intersil, its power management component subsidiary, is making similar adjustments to its catalog.
The Japanese corporation is not the only vendor to raise its prices amid the global car part shortage. Akira Minamikawa, a director at research group Omdia, said more chipmakers are revising their listing prices than any time since the dot-com boom.
NXP Semiconductors revised its catalog pricing up after experiencing a hike in its overhead costs. Though it maintains five fabs worldwide, its raw material sourcing has become more expensive in recent months. It also relied on the currently overburdened TSMC to fabricate some of its offerings.
STMicroelectronics, another TSMC customer, has made its automotive chips 10 to 20 percent more expensive in light of the supply crunch. Continental and Denso, international auto parts suppliers for corporations like Volkswagen and Toyota, have also instigated a price hike for their electronic vehicle components.
Increasing Lead Times and More Stockouts
The global supply crunch is forcing chipmakers to increase their lead times and prompting stockouts in addition to causing pricing volatility.
ON Semiconductor intends to raise its prices sometime in Q1 2020 and its average lead time is now 20 weeks. It also noted items in certain product categories are on allocation.
Similarly, Osram indicated 50 percent of its automotive portfolio is on allocation, and its general lead times have climbed to 20 to 24 weeks.
At present, market watchers expect the automotive chip shortage to last through Q2 2021. Ideally, recent efforts of manufacturers like TSMC and Renesas will expedite the resolution of the crisis.
‍
Article Tags