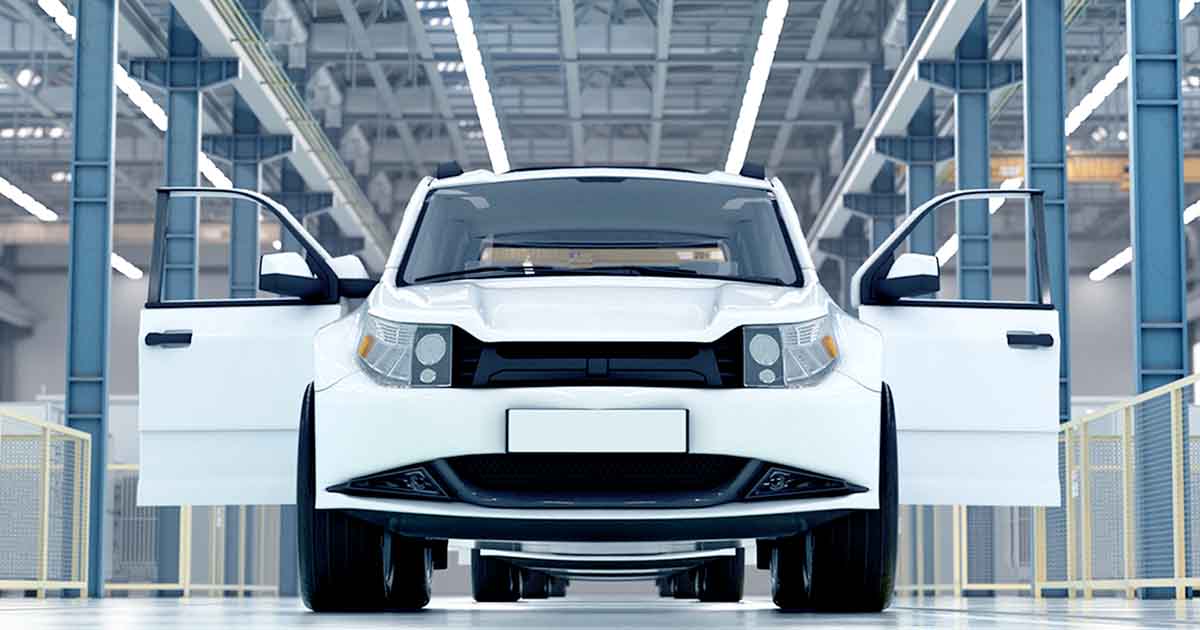 Market insiders expect the automotive semiconductor shortage that began last December to persist through the first half of 2021. Matt Blunt, president of the American Automotive Policy Council, said that the bottleneck would continue for the first six months of this year because of chip production and delivery times.
In the meantime, leading carmakers will continue to curtail the assembly of their offerings because of the supply crunch. UBS, a financial services company, anticipates global personal transport output will fall by 4 percent, or 100,000 vehicles, this quarter.
At present, pure-play foundries estimate there is a 20 to 45 percent shortfall of microcontroller units (MCUs), power management interconnected circuits (ICs), and storage controller products.
Roots of the Problem
Like many events that cause worldwide disruption, the automotive semiconductor shortage has a few interrelated root causes.
In early 2020, the coronavirus outbreak reached pandemic proportions, which prompted many governments to issue lockdown orders. That meant several component manufacturers temporarily suspended their operations. COVID-19 and the self-quarantine mandates that followed caused a huge drop-off in new car purchases. Numerous automakers responded to those developments by canceling their orders for new semiconductors.
However, the pandemic also created a massive surge in demand for new electronics. Workers and students needed new hardware to learn and work from home while consumers snapped up video game systems to stave off boredom. Online service providers ramped up their chip purchases to expand their capacity amid an unprecedented usage spike.
Eventually, the vehicle sector entered a recovery phase, and personal transport sales began to climb, especially in China, the world's largest automobile market.
Unfortunately, carmakers could not capitalize on the trend due to a lack of available components. Pandemic-related work stoppages thinned out the availability of certain electronic parts. And many auto manufacturers did not have sufficient inventory on hand because they utilize a lean business model that eschews supply gluts.
Carmakers Affected by the Global Semiconductor Shortage
The automotive chip shortage has disrupted the operations of most of the world's leading automobile manufacturers.
Ford idled a factory it uses to make SUVs in Kentucky as well as a German plant it tasked with making Focus sedans. Toyota temporarily ceased production at its Chinese manufacturing facility and cut its Texas truck assembly center's output quota. The corporation has also paused work at two factories it maintains in India.
Similarly, Honda, Nissan, and Hyundai stated that they are making adjustments to their production goals in light of the bottleneck.
Stellantis, a newly formed automotive conglomerate, is feeling the effects of the semiconductor shortfall across its subsidiaries. Fiat Chrysler ordered a shutdown of its Mexican plant and is delaying the relaunch of its Canadian factory. Those work suspensions could affect the availability of new Jeep Compasses, Chrysler 300s, and Dodge Challengers and Chargers later this year.
Volkswagen announced it would furlough 10,000 employees because of the chip supply gap. The conglomerate's headcount reduction impacts facilities it operates in the United States, Europe, and China.
Mercedes said that the bottleneck might affect its output in February and March, but its January commitments will be met.
Alternatively, some other automakers have not been as seriously impacted by the semiconductor shortage.
BMW noted it is monitoring the situation, but its capacity has not yet been affected. Geely Automobile Holdings, the conglomerate that owns Volvo and Lotus, stated that its production lines are operating normally. General Motors told NPR its manufacturing operations are stable. BYD, a Chinese vehicle conglomerate, noted that its domestic supply chain had protected it from the global part deficiency.
Semiconductor Manufacturers Respond
Several leading chipmakers have acted to mitigate the vehicle semiconductor shortage.
Taiwanese Semiconductor Manufacturing Company (TSMC) President C.C. Wei recently explained resolving the shortfall is a "top priority" for his employer. He also said the world's largest contract component maker is actively working with its automotive clients to address their supply problems.
Infineon Technologies increased manufacturing at its Austrian plant and revealed it would up its annual capital expenditure by 25 percent to expand its production capacity.
GlobalFoundries is also tackling the automotive chip bottleneck head-on. The firm is doubling its 2020 spending target this year, and its factories are currently hitting record output.
United Microelectronics Corporation (UMC) is running its facilities at full capacity to service its vehicle manufacturing clients.
With electronics and motor vehicle semiconductor demand at a high level, the chip shortage will not be resolved immediately. But the component industry's rapid response to the problem is heartening. Hopefully, quick and decisive actions by sector leaders will lead to a return to normalcy by the third quarter.
‍
Article Tags