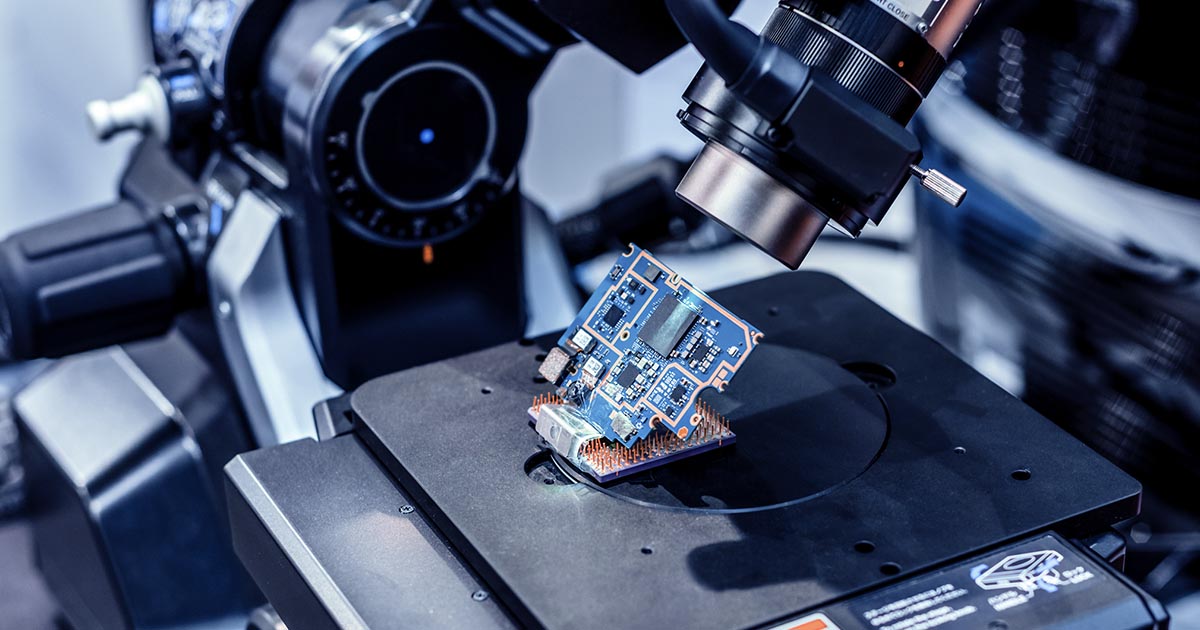 The global microchip shortage has recently brought even more disruption to the electronic components industry.
DigiTimes reported several passive and reactive manufacturers have increased lead times for select parts because of a severe supply-demand imbalance. Rising copper prices are also prompting a spike in prices for a popular PCB substrate.
In addition, a drought in Taiwan could exacerbate the worldwide crisis due to the region's importance to the wider chip sector.
Extended Lead Times for Passive and Reactive Components
According to DigiTimes, Yageo Corporation and Walsin Technology have order visibility into the second half of 2021. The two companies have encountered strong demand for their MLCCs, chip resistors, and capacitors from their ODM and distributor clients. Unfortunately, the widespread paucity of raw materials has forced those firms to push out lead times on select products.
Similarly, suppliers based in Japan, China, and Taiwan have extended their aluminum electrolytic capacitor delivery dates by 10 to 15 percent. But as opposed to passive component counterparts, reactive chipmaker problems are being caused by constrained manufacturing capability.
Industry insiders indicated Panasonic, Nichicon, Nippon Chemi-con, and Rubycon's lead times extended to six months or more. Those firms have run their production facilities at full capacity since Q4 2020 to meet post-pandemic demand.
Lelon Electronics, Taiwan Chinsan Electronic, Kaimei Electronics, and Apaq Technology are dealing with constrained manufacturing capacity. The four Taiwanese suppliers have increased their delivery dates by four weeks to four months.
Aihua Group and Nantong Jianghai Capacitor, based in mainland China, indicated they could not fulfill new orders until June or July.
CCL Price Increases Could Affect PCB Supply
Kingboard Holdings Elite Material, Iteq, Taiwan Union Technology, and Ventec International raised their quotes for certain CCL products. The material has been in high demand since last year because it is a popular automotive PCB substrate. The five suppliers increased their prices in response to sharp increases in the value of copper foil.
The London Metal Exchange saw its listing for the metal reach a nine-year high of $9,000 per metric ton recently. The depreciation of the U.S. dollar sparked a rally in the material's value last year.
Market watchers expect the trend to continue, which would pressure CCL makers into initiating another quote increase in 1H21.
Taiwanese Drought Could Affect Foundry Output
For several months, Taiwan has experienced minimal rainfall and no typhoons. Consequently, the island's central and southern reservoirs have seen their water levels fall below 20 percent. In response, local leaders asked area manufacturers to cut their usage by 7 to 11 percent. This is a potential problem for the global chip industry because the world's largest component fabricator is based in the region.
Taiwan Semiconductor Manufacturing Company (TSMC) makes parts for NXP Semiconductors, Infineon Technologies, Advanced Micro Devices (AMD), and several other top corporations. It utilizes 156,000 gallons of water every day to fabricate its best-in-class integrated circuits. Even though the firm reuses 86.7 percent of its water, the drought still poses a threat to its operations.
At present, TSMC's output has not been affected because it had previously made deals with water trucking companies. But Nikkei Asia learned its situation could change if the region's dry season continues into May. United Microelectronics Corporation, Taiwan's second-largest contract chipmaker, also said it would need to call in water trucks.
Though the current drought is considerably more severe than usual, water shortages are a chronic issue in the region. Since many of the world's most advanced foundries are located in the area, its regional problems have global aftereffects.
Thankfully, two world powers are working to prevent issues like the semiconductor shortage from arising again in the future.
The United States and the European Union have moved to build up their respective domestic component production capacities substantially. Those measures will mitigate issues like the global chip crisis by diversifying and expanding the amount of available foundry space in the long-term. That development will let vendors across the industry stabilize their item availability and pricing.
Article Tags