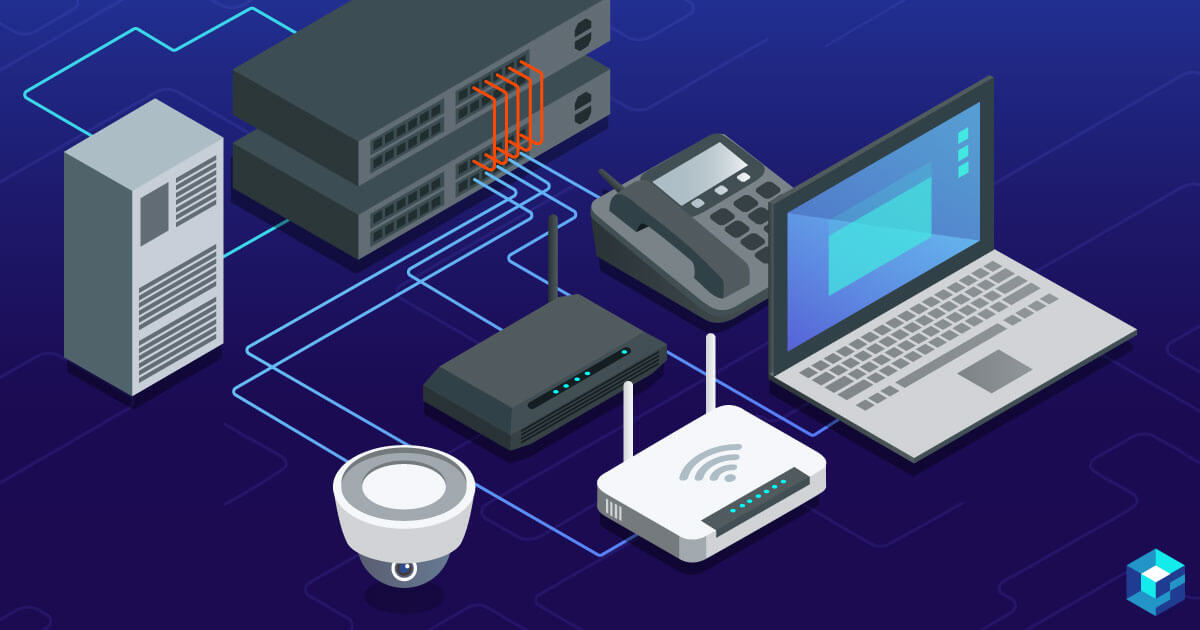 For modern ethernet-based systems, it has become standard practice to transmit data and power over the same cable. However, many systems have been established before this became a design standard, with one cable for power and one for data. 
These vintage systems may well do everything their users require of them, so there is no desire or purpose in redesigning them, let alone replacing them. Yet, the power cable has become a conspicuously redundant and atavistic nuisance, and one that renders itself a potential source of problems.
So, how to eliminate the separate cable without undergoing a major system design? The answer is the PD-6500G family of Power over Internet (POE) Midspans from Microsemi, a Microchip company.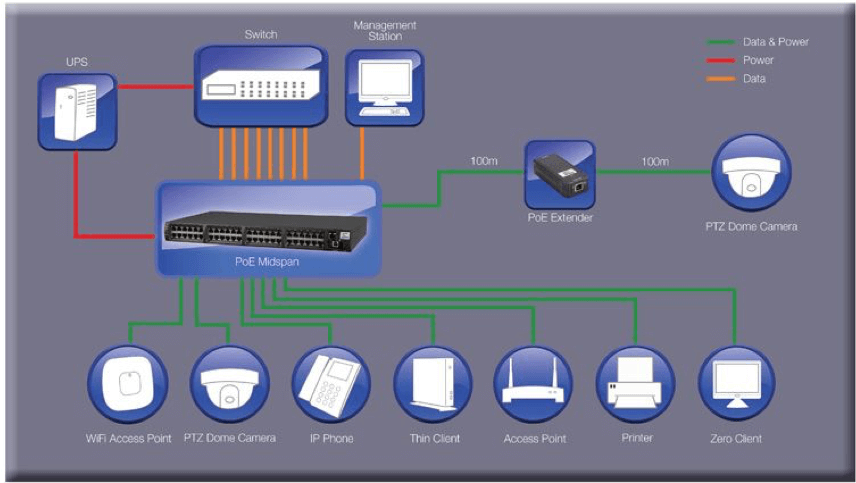 As illustrated above, data no longer is inserted directly into the Ethernet cable. Rather, both data and power are input into aPD-6500G POE Midspan. There, the device effectively combines them to journey together along on a standard Ethernet cable to any of the various devices illustrated, or even to an Internet of Things (IoT) system.
Specifics of the PD-6500F Family
Members of this POE midspan family are all compatible with IEEE 802.3af standard, with pass through data rates of 10/100/1000 Mbps. They employ shielded RJ-45,EIA 568A and 568B connectors. The units support an operating temperature range of 0 to 40°C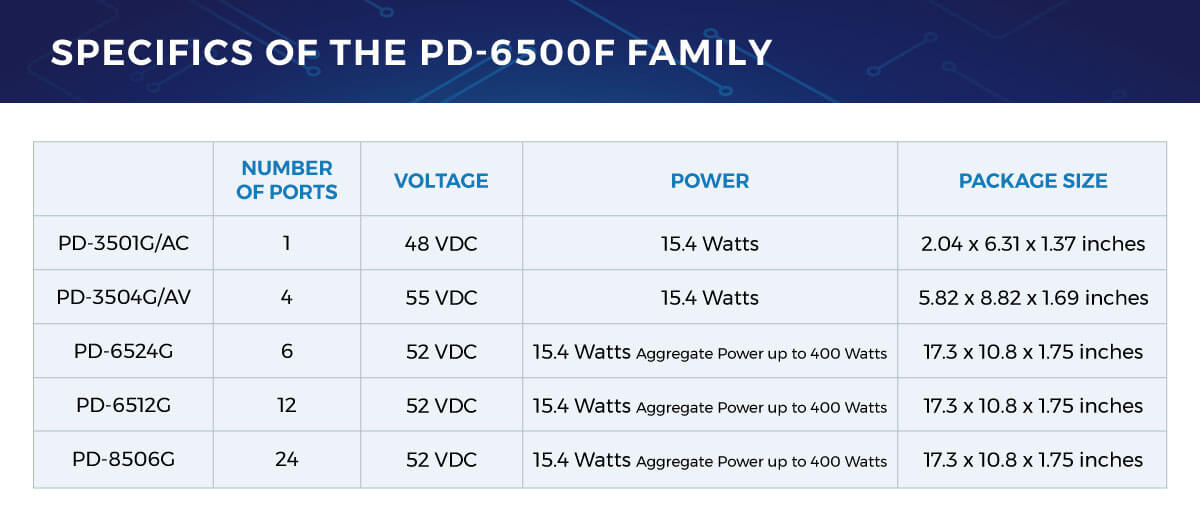 Educational Resources
Microchip offers the following guides to aid in understanding the IEEE 802.3at and the IEEE 802.3bt standards:
The IEEE 802.3at standard
The IEEE 802.3bt standard
Cutting Power Consumption with Energy Efficient PoE (EEPoE)
Power Over Ethernet Midspans Harness Universal Power for Your Networks