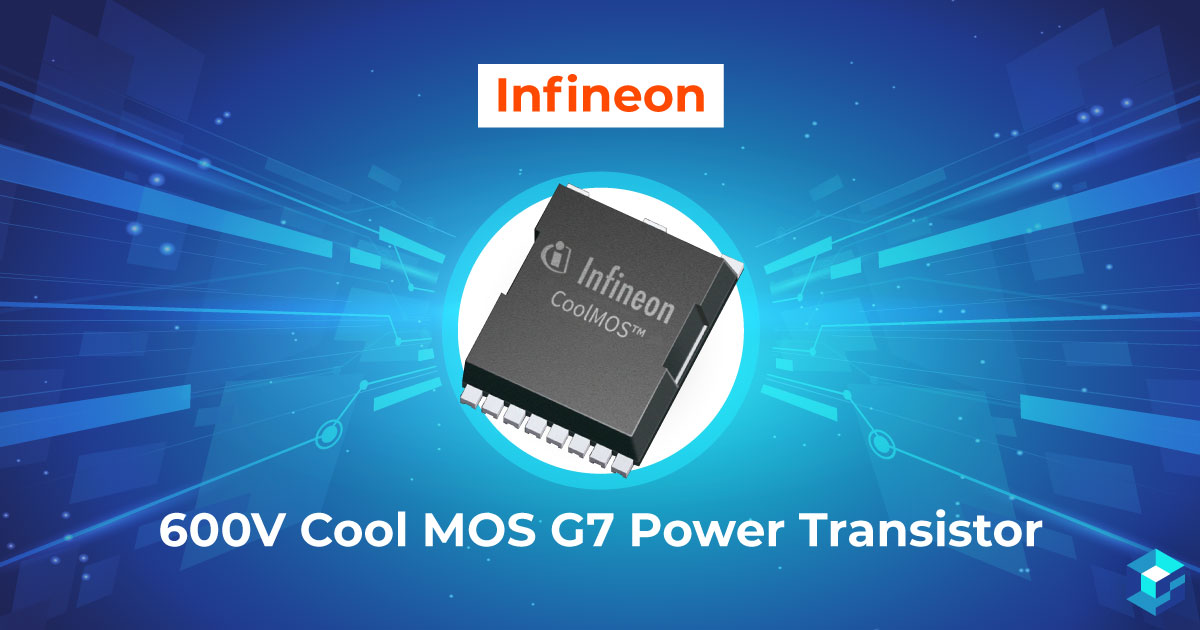 Since its founding in 1999, Infineon Technologies has consistently strived to develop new and innovative semiconductor products. One of the firm's notable successes is the 600V CoolMOS C7 Gold (G7) Series Power Transistors. The line of components represents a significant upgrade over previous generations in terms of efficiency, switching speed, and power density.
Features
G7 Series Power Resistors are notable because they are the product of three different technological innovations.
The component is built around Infineon's 600V CoolMOS C7 super junction MOSFET. As such, they offer a high level of efficiency in hard switching topologies and robust power density. Moreover, the resistors provide both of those benefits in a small footprint package.
Infineon's G7 series also features 4-pin Kelvin source capability, which reduces their rate of parasitic inductance. In addition, the component is contained within TO-Leadless (TOLL) surface mounted device (SMD) packaging, a design that enables increased thermal performance.
Because of Infineon's upgrades, G7 Series Power Resistors allow switching that is 15 percent more efficient than its predecessor components. Also, the side cooling product line is capable of reaching 28 million ohms in a 115 mm squared footprint. Conversely, the C7 series 600V resistors provided 40 million milliohms in a 155 mm squared TOLL package.
Infineon's G7 Series resistance products also provide power factor correction (PFC) up to 63 kW.
Themanufacturer has built its 600V power resistors for broad application. Thecomponent is MSL1 compliant, is J-STD20 and JESD22 qualified, and free of lead.
Applications
Because of their efficiency, modest footprint, and ability to reduce parasitic source inductance, the G7 Series is useful in several different fields. Indeed, the 600V power resistors can serve PFC functions in high-performance switch-mode power supply circuits.
As such, Infineon's G7 Power Resistors are ideal for consumer computers and uninterruptible power supply backup components. OEMs can also utilize the line when constructing telecommunications and server hardware. Besides, manufacturers could benefit from using the 600V SMDs in solar energy collection and storage equipment.
Check out Sourcengine's selection of Infineon 600V CoolMOS G7 Power Transistors to learn more.