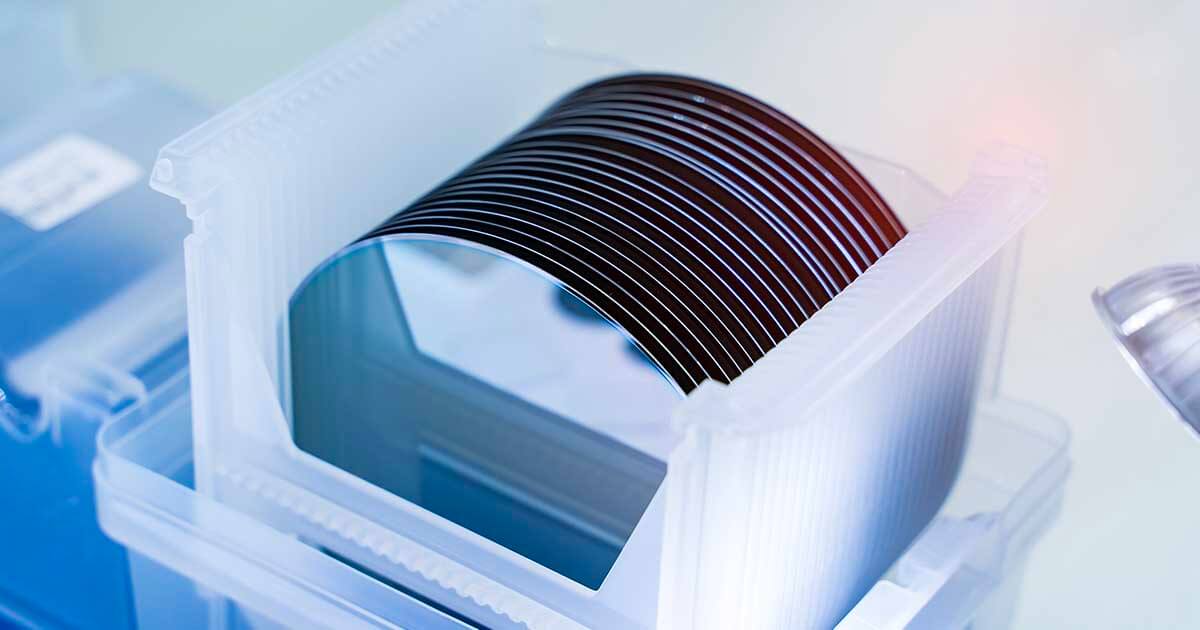 IBM recently revealed that it has developed a process to manufacture 2nm chips using a 300mm silicon wafer. The corporation stated its new technology has significantly better performance and energy efficiency than cutting-edge 7nm nodes.
Until 2020, chipmakers utilized 7nm fabrication processes to make their most advanced smartphone, automotive, data center components.
However, Taiwan Semiconductor Manufacturing Company (TSMC) and Samsung began mass-producing items using a 5nm node.
IBM's Groundbreaking Chip-Making Technology
Although IBM is best known today for developing supercomputers, the corporation has a long history of breaking new ground in the semiconductor field. It introduced the world's first implementations of chemically enhanced photoresists, single cell DRAM, and 5nm and 7nm nodes. Moreover, it spends around $6 billion annually to expand its chip-making resources.
After four years of R&D work, IBM successfully pushed the boundaries of Moore's Law; its 2nm chips feature 50 billion transistors. The corporation claims its process will enable companies to make components with 45 percent greater performance and 75 percent power usage than leading 7nm products.
It explained that its innovation could be used to substantially increase smartphone battery life, laptop processing capability, and autonomous vehicle object detection. It also mused that parts made with its process could help data centers run more efficiently, thereby reducing their carbon footprint.
Unfortunately, IBM's technique will not be used to manufacture consumer and commercial products anytime soon. It also does not fabricate components, but it expects chipmakers could license its next-generation technology at volume in 2024 or 2025. Regardless, the advanced nature of its node should push the industry forward.
A Game-Changing Development
The semiconductor sector has long marked generational improvements in terms of transistor density and chip size. Compared to the field's current standards, IBM's new manufacturing process represents more of a leap than an iterative improvement. That means its development announcement likely captured the attention of the industry's top three biggest providers.
Currently, TSMC, the world's largest pure-play foundry, uses its 5nm node to fabricate CPUs for Apple's handsets, tablets, and computers. It also makes microelectronics for AMD, Nvidia, and other leading companies using older technologies. The firm recently declared it would bring its 3nm process online in the second half of 2022. It also intends to begin volume production with its 2nm node in 2024.
TMSC might consider licensing IBM's tech if it offers certain advantages, like better chip yields. The corporation announced it would spend $100 billion over the next three years to expand its production capacity and capabilities.
Samsung employs a 5nm process to make components for its electronics division and clients like Qualcomm. The conglomerate said it would employ its newly developed 4nm node to make the fabless company's latest 5G parts later this year. Accordingly, it could also view IBM's manufacturing innovation as an important market advantage.
The corporation is presently executing a 10-year, $116 billion strategy to becoming the world's foremost chipmaker.
Lastly, Intel, the sector's top provider by revenue, recently announced its intention to regain its technological leadership. In recent years, TSMC and Samsung have offered more sophisticated fabrication methods. But new CEO Pat Gelsinger revealed the firm would heavily invest in upgrading and expanding its resources and would release 7nm PC products in 2023.
Given Intel's current status and objectives, it has a lot to gain from licensing highly advanced third-party technology.
Regardless of what happens next, IBM's latest breakthrough will have a game-changing impact on the semiconductor industry.
Article Tags