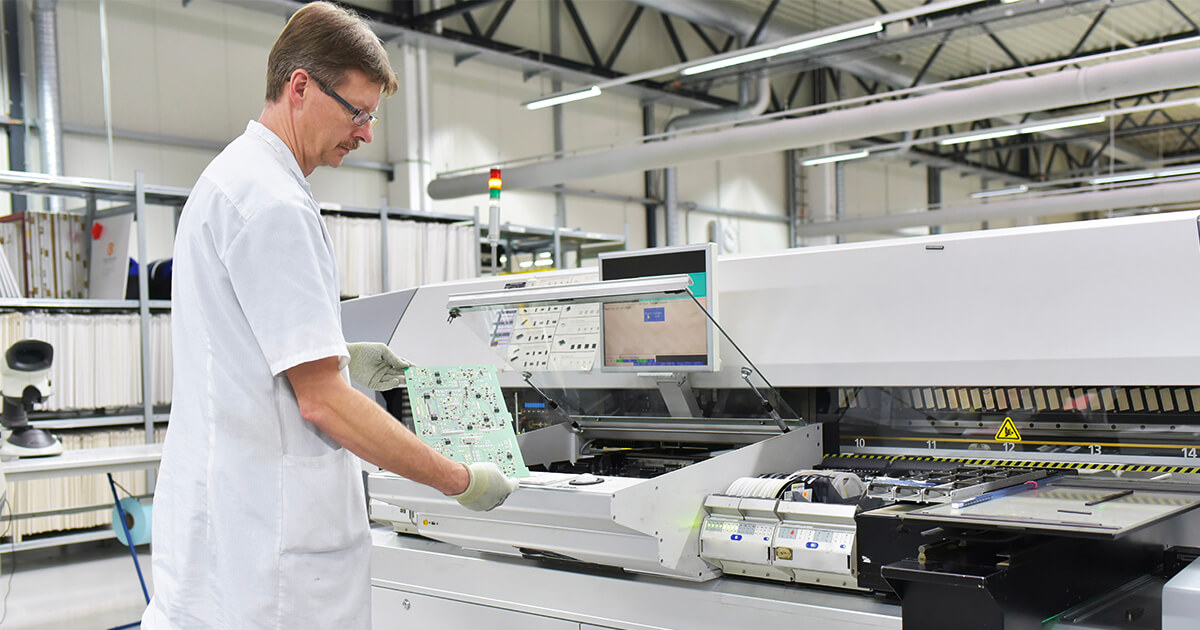 European Commission President Ursula von der Leyen recently unveiled legislation intended to give the European Union semiconductor independence. The body will introduce the European Chips Act to consolidate and enhance the trade bloc's microelectronics research, design, and manufacturing capabilities. It also calls for increased international cooperation in the form of more foreign direct investments.
President von der Leyen compared the EU's semiconductor-related legislation to the CHIPS for America Act, which the U.S. Senate approved in June.
In March, The EU declared its intention to establish an advanced microchip ecosystem within its borders by 2030.
Why Local Leaders Want the European Chips Act Passed
Currently, the European Commission has not offered concrete details for the European Chips Act, like funding specifics. However, the organization indicated one-fifth of its €750 billion ($869.8 billion) COVID-19 recovery fund would go to digital projects, including microelectronics development. It also called for the creation of a dedicated European semiconductor fund.
Despite the lack of hard information, the trade bloc's chief executive did touch on the importance of the legislation.
During a speech to the European Parliament in Brussels, von der Leyen said the law would "ensure our security of supply." She also mentioned the global chip shortage as a motivator for the EU to bolster its chipmaking capabilities.
At present, Europe makes less than 10 percent of the world's electronic components. The region is home to multiple leading parts manufacturers, but many providers are fables or fab-lite operators. That means they depend on foundry service providers like Taiwan Semiconductor Manufacturing Company (TSMC) and Samsung to make their microelectronics.
In recent decades, chipmakers have adopted fabless/fab-lite business models because of lower overseas production costs. But the worldwide bottleneck highlighted the drawback of not maintaining local factories. Namely, car companies and their suppliers have lost an estimated $110 billion due to widespread stockouts.
In addition, it is one of many world governments that has expressed concerns about the concentration of semiconductor manufacturing capacity. TSMC and Samsung, based in East Asia, held a 70.2 percent share of the foundry market in Q1 2021. That means local events like coronavirus outbreak clusters or national electricity issues have global repercussions.
The European Commission also believes its paucity of component fabs hurts its economy. Without cutting-edge research, design, and production facilities, the region cannot create high-paying electronics engineering positions. It also loses out on the tax revenue and indirect employment opportunities large chip factories bring to their host countries.
Ideally, the European Chips Act will enable the EU to enhance its semiconductor infrastructure and reinforce its supply chain.
Major Chipmakers Interested in Establishing European Capacity
The European Union will need help from the semiconductor industry's leading chipmakers to achieve its goal. The trade bloc must secure the support of a component manufacturer with robust technological understanding and resources. It also has to partner with a cutting-edge provider to help make 20 percent of the world's microelectronics by 2030.
As it happens, several leading chipmakers have expressed interest in establishing European capacity.
Last July, Intel, the world's foremost IDM, expressed interest in investing around $100 billion to establish a massive components manufacturing site in the region. CEO Pat Gelsinger reiterated the corporation's interest in building a fab with state-of-the-art equipment within the continent. The executive also noted that the company's European complex would feature advanced nodes, including bleeding-edge 20Å production lines.
TSMC, the industry's biggest contract chipmaker, also indicated it wants to expand its presence in Europe. In August, reports emerged Chairman Mark Liu had conversations with local clients about building a plant in the area. Though it has announced any formal plans, it had an interest in establishing a plant in Germany.
TSMC developed a 3nm node that is a generation beyond its industry-leading 5nm manufacturing processes. It is reportedly working with Intel, AMD, and Apple to mass-produce 3nm products by 2022.
In addition, Samsung had discussions with the European Commission about building a 2nm wafer fab on the continent. At present, the South Korean conglomerate's most advanced mass production manufacturing involves creating chips with a 5nm process. However, the firm's foundry services division taped out components using a 3nm node earlier this summer.
Right now, no major chipmaker has officially announced plans to enhance its European capacity. The primary obstruction seems to be the manufacturer's desire for public and private financial commitments. Nevertheless, Intel, Samsung, and TSMC are in the middle of highly competitive expansion phases. The overlapping desires of those three firms and the EU suggest a European wafer complex will begin construction soon.
The big question now is which semiconductor company will come to terms with Brussels first.
Article Tags