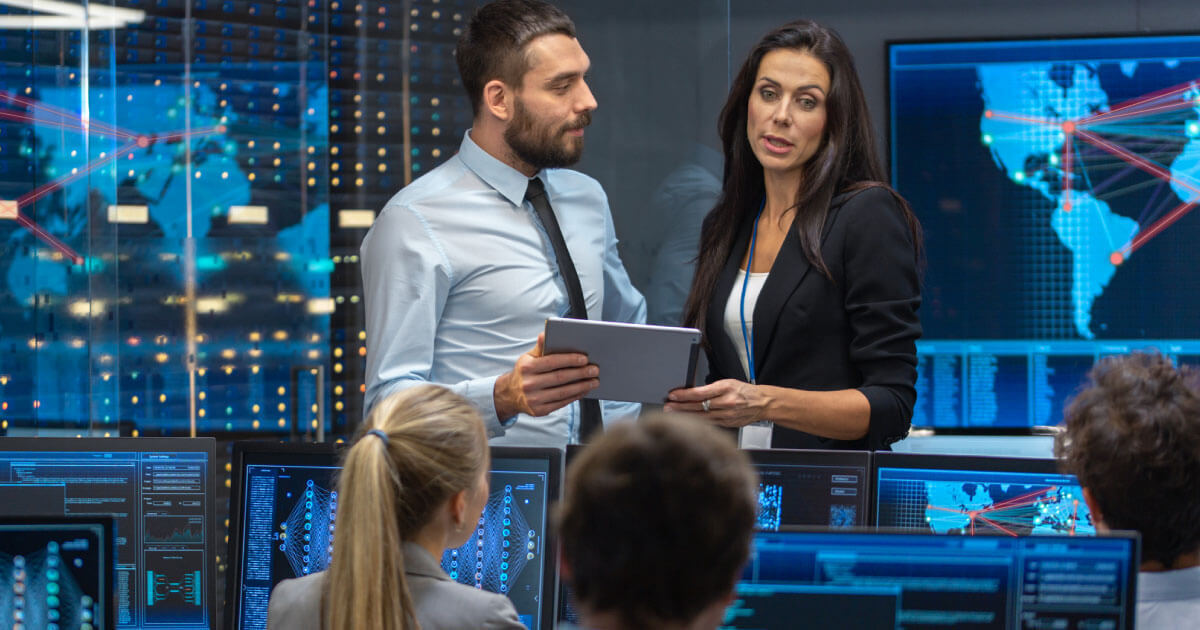 One thing electronics manufacturers can take away from the coronavirus pandemic is that it's always important to have a plan. What sort of plan? In this case, a disaster preparedness plan.
The Harvard Business Review recently wrote a story on disaster preparedness in light of the coronavirus. It cites a survey by Resilinc, noting that 70 percent of manufacturers surveyed were still collecting data in late February on which suppliers were in locked-down areas of China. This was all being done manually.  
As a result, many small and medium-sized enterprises (SMEs) had a harder time resuming normal operations as the global supply chain began to recover in the second quarter.
Clearly, a disaster preparedness plan is in order if such an important task was being done in a manual, non-automated fashion.
However, many SMEs could have mitigated supply chain risk on their businesses if they had better catastrophe response strategies.
Create Multifaceted Disaster Response Plans
First off, all SMEs should have multifaceted disaster response plans at their disposal.
These strategies become mission-critical when an unprecedented event affects a company's supply chain, offices, or manufacturing sites. When leaders know what to do when the worst happens, their businesses can quickly move to limit disruption.
As an example, chipmaker Intel maintained a 90 percent on-time delivery rate in March because it had a dedicated Pandemic Leadership Team in place. Instead of waiting to be told what to do, the firm's executives immediately consulted with manufacturing and logistics heads to ensure continuity of service.
As a result, the company sold more semiconductor products during the first quarter than any of its competitors.
SMEs can follow Intel's example by:
Creating step-by-step plans outlining what different departments need to do in the event of a devastating earthquake, cyberattack, tsunami, pandemic, forest fire, etc.
Assign specific disaster reaction tasks to trusted personnel
Maintain regularly updated emergency contact lists and organization charts
Establish cloud-based intracompany communication hubs that can be accessed by all staffers during an emergency
Backup all critical records and company data in encrypted, offsite servers
Consistently run catastrophe reaction drills
Prepare various disaster response email templates for distribution to customers, partners, and the media
Develop Vendor Risk Profiles
While disaster response strategies are of mission-critical importance, prevention against disruption is just as important.
For that reason, SMEs need to develop risk profiles for all of their vendors. Risk profiles should contain data on each supplier's current status, shipment history, and factors that could affect their outbound shipments.
For example, if a supplier suffers a massive data breach or becomes the subject of a client lawsuit, a company should have that information right away. Similarly, original equipment manufacturers (OEMs) and contract manufacturers (CMs) should know when a vendor's home regions are dealing with destructive weather phenomena or geopolitical disruption.
Ideally, part makers would share this information proactively. But firms need independent sources of data to ensure that they are not caught by unexpected developments.
Why should companies maintain vendor risk profiles? Because the sooner SMEs identify uncertain supplier relationships, the sooner they can take steps to rectify the situation. When disaster strikes, firms cannot respond appropriately if they have undependable partners.
Use Digital Tools to Improve Visibility
Just as people need light to navigate unfamiliar spaces, companies need visibility to conduct business successfully. Thankfully, technology has advanced to the point where SMEs can use digital tools to gain an unprecedented level of operational visibility.
To that end, all electronics companies should use enterprise resource planning systems (ERP) across their organizations.  
A quality ERP allows leaders to observe inventory levels, order statuses, and shipment progress in real-time. In addition, these platforms provide SMEs with robust market intelligence that helps them create multifaceted vendor risk profiles. Executives can also use connected business software to make critical adjustments to their firm's operations amid rapidly unfolding disasters.
Another benefit of using an ERP is that it can easily integrate with electronic components marketplaces like Sourcengine.
Registered Sourcengine users can quickly and easily place orders using the platform's Bill of Materials (BOM) Tool. The BOM Tool enables organizations to choose from over 1 billion part listings provided by more than 2,6000 traceable distributors. Therefore, companies can use it to secure mission-critical parts if a supplier suddenly becomes unreachable or unreliable.
Sourcengine also lets firms reschedule multiple deliveries if the need arises. This feature can be hugely important in the middle of a disaster that causes temporary facility closures.
Digital tools like ERPs and electronics component marketplaces provide companies with the visibility they need to transition from disaster response to recovery.
Ultimately, SMEs can no more avoid catastrophes than they can stop the rain from falling. But by developing disaster preparedness strategies, leaders can prevent their businesses from getting washed away.
‍
Article Tags