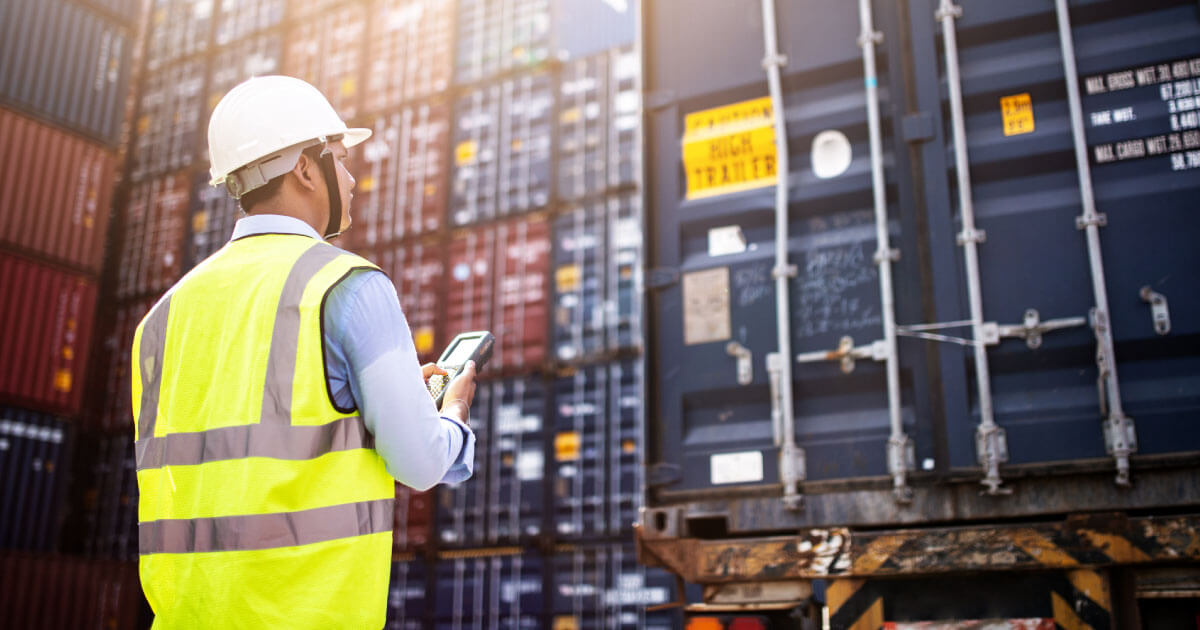 A recent survey by the Electronic Components Industry Association (ECIA) delves into the coronavirus pandemic's effect on the semiconductor industry. Manufacturers and distributors were surveyed and data gathered from February through mid-July. The survey offers a comprehensive snapshot of the industry's pressing production, logistics, and end-market demand issues in relation to Covid-19.
Here are three key takeaways from the ECIA's post-coronavirus electronic components industry survey.
The Pandemic had a Varied Impact on Component Deliverability
The ECIA's survey revealed the pandemic's impact on the electronic components industry did not affect all categories the same way.
Over the last three months, electro-mechanical part companies reported the coronavirus's impact on their ability to make deliveries on time became less significant. In May, the majority of respondents said the pandemic had a moderate effect on their supply chain efficiency. But by July, most firms indicated the outbreak had minimal impact on their logistics capability.
Passive components companies reported the pandemic had a very different influence on their operations. Three months ago, firms said the coronavirus had a moderate or unclear effect on their logistics capability. The sector largely returned to normal in July, but 15 percent of polled organizations had renewed shipping uncertainty.
Lastly, nearly 70 percent of semiconductor companies did not know if their orders would be delivered on time in May. The following month, the category found greater visibility, and 55 percent of respondents said the coronavirus only moderately or minimally impacted their shipping capability. Unfortunately, firms reported moderated disruption surged by around 20 percent, and logistics opacity doubled in July.
Electro-mechanical and passive components companies had solid delivery visibility with some simmering volatility. However, shipping time disruption and uncertainty is mounting among semiconductor firms.
The ECIA believes mounting electronic components supply chain instability is related to the second wave of the coronavirus pandemic. Reports of substantial increases in confirmed cases in Europe and Asia are likely stoking fears of new travel restriction associated delays. Also, geopolitical tensions that have previously affected the global semiconductor supply chain are rising again. As a result, the category is experiencing greater disruption than the electro-mechanical and passive components sectors.
Component Sourcing and Production have Recovered
Another trend uncovered by the ECIA is electronic component sourcing and production have recovered significantly from the impact of the coronavirus pandemic.
Survey respondents reported their anxiety about raw material procurement, components manufacturing, and logistics disruption reached their highest levels in April and May. The association's findings align with June reports from research groups Omdia, and TrendForce reports production shutdowns in the first quarter would cause industry revenue to decline year-over-year.
However, the ECIA notes industry conditions improved as society adjusted to the post-coronavirus landscape. Survey respondents said the severe and serious impact of government quarantine orders faded as time went on. Over 10 percent of polled firms reported the regional lockdown mandates did not affect their operations by July.
Consequently, the electronic components sector concerns about material sourcing and manufacturing disruption recently fell below the moderate level.
The post-coronavirus world also changed in ways that drove demand for the industry's products. Widespread work from home transitions and surging usage for cloud-based services sharply increased sales for memory module suppliers and graphics card and CPU makers.
End-Market Demand Anxiety is Rising  
The return of supply chain visibility and the rebound of purchasing let the electronic components industry take a breath. In June, the ECIA found less than 60 percent of firms had near serious anxiety about end-market demand for the first time since March.
The association's survey results suggest, like the rest of the world, manufacturers and distributors hoped the worse of the pandemic impact had passed.
However, recent surges in global coronavirus diagnoses revived companies' concerns about end-market demand. Firms believe consumers will shy away from buying new consumer electronics, vehicles, and appliances if the global economy enters a downward spiral.
The combination of pandemic related disruption and geopolitical conflicts are delaying 5G rollouts in Europe. As fifth-generation mobile data networks facilitate cross-industry digital transformation, slowed deployments will affect electronic components makers' income.
By July 15, most survey respondents' concerns about falling end-market demand had started to approach the serious level again. Various manufacturers expressed anxiety over shipping and logistics disruption. And fears about electronic system manufacturing disruption intensified by around 5 percent from June to July.
Ultimately, the ECIA's data indicates electronic components companies, regardless of category, are not in worse shape right now. But firms are worried a second coronavirus wave will hurt their manufacturing, shipping, and sales.
‍
Article Tags