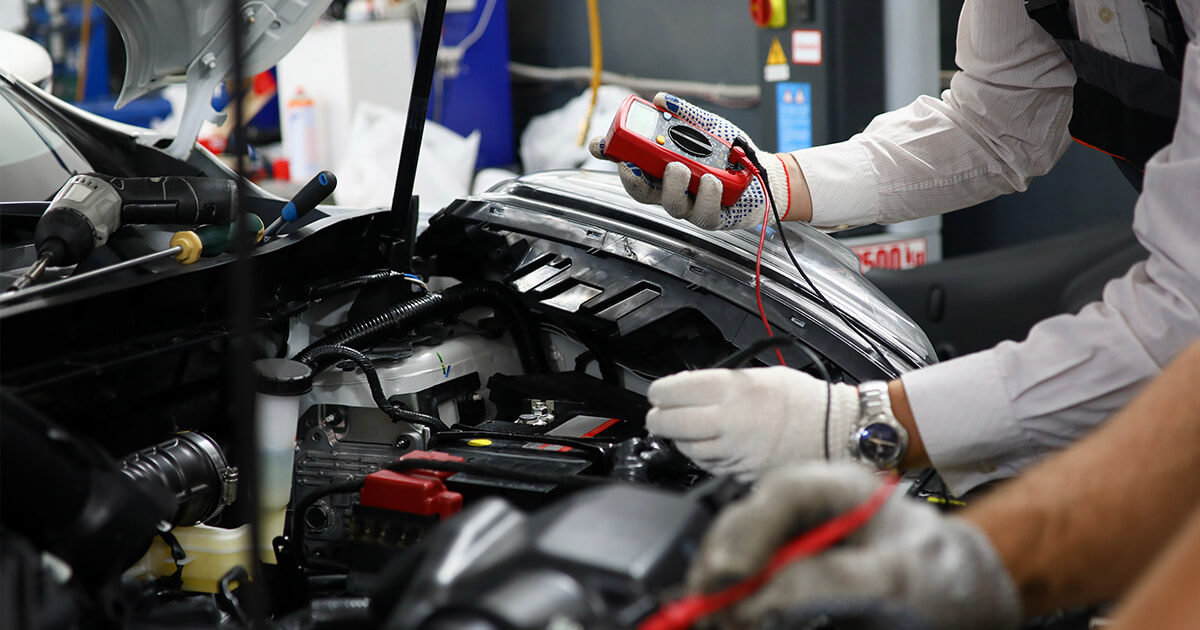 BMW and Stellantis recently inked deals with chipmakers and foundries to secure future microelectronics supplies. The corporations moved to expand their supply chains after grappling with the impact of the global chip shortage throughout 2021. Market watchers estimate the bottleneck cost the sector $210 billion in lost sales this year.
The agreement is the latest development in the recent wave of partnerships between the automobile and semiconductor industries.
BMW Signs Agreements with INOVA Semiconductors and GlobalFoundries
Earlier this month, BMW revealed it had signed a contract with INOVA Semiconductors, a fabless company, and GlobalFoundries. The automaker's pact will enable it to acquire millions of parts annually and avoid future supply chain headaches. The corporation will also tempt consumers with a new vehicle that features color-shifting interiors.
BMW and INOVA developed a next-generation light-emitting diode solution called intelligent smart embedded LED (ISELED). The technology utilizes up to 4079 modules to create functional and ambient in-cabin lighting conditions more affordably than traditional systems. GlobalFoundries, the world's third-largest contract chipmaker, will fabricate ISELEDS for deployment in BMW's forthcoming iX electric crossover SUV.
The automaker explained the tripartite deal would promote better and more transport inventory planning.
Traditionally, leading car companies turn to Tier 1 component suppliers to secure enough parts to outfit their fleets, but the global chip shortage has frayed those long-standing relationships.
Several microelectronics companies could not meet their supply commitments because the bottleneck disrupted their access to raw materials this year. Other providers discovered their foundry service providers had no capacity available due to the unprecedented demand for consumer electronics.
BMW revealed the chip crunch forced it to cut its annual production by 90,000 cars, 10 percent of its total output.
The corporation hopes its new partnerships will let it sidestep significant sourcing issues in the future. And its contemporaries are also making similar arrangements to support their operations.
Stellantis Partners with Foxconn to Secure Chip Supplies
Stellantis, the owner of Dodge, Jeep, and Fiat, signed a nonbinding memorandum of understanding with Foxconn to develop four new chip families.
The conglomerates did not offer technical specifics on their project, but the automaker noted the semiconductors it produces would meet 80 percent of its requirements. In tandem with Stellantis' STLA software platform, the purpose-built components will allow for lowered complexity and a tighter supply chain. The next-generation parts designed and manufactured under the agreement will come equipped in the carmaker's 2024 offerings.
The international auto corporation noted it only has limited supply visibility for 2022 and 2023.
Stellantis CEO Carlos Tavarez expressed frustration with the existing automobile semiconductor supply chain in a recent meeting with the press. The executive noted its agreements with various leading vendors did not protect it from the impact of the shortage. Due to the crisis, the corporation expects its annual vehicle output to be down by 1.4 million units in 2021. However, its arrangement with the market-leading EMS provider should give its more operational stability in the future.
Although Foxconn is best known as the assembler of Apple's iPhones, it has made a big push into the automotive sector this year. It teamed with Stellantis to form a new digital cockpit joint venture called Mobile Drive in June. Three months later, the company purchased a $91 million chip fab from Macronix International to manufacture parts for its burgeoning electric vehicle business.
Other Partnerships between Auto and Semiconductor Companies
In addition to BMW and Stellantis, other top automakers in light of the component shortage.
Ford revealed it had made a supply and development agreement with GlobalFoundries in mid-November. The deal will provide the car manufacturer with parts for its existing lineup and new microelectronics with ADAS, battery management systems, and onboard vehicle networking. Neither firm revealed the duration of the contract, but the F-150 maker noted it gained greater stability and independence.
In October, Ford revealed its revenue dropped by 27 percent year-over-year in Q3 2021 because of bottleneck-related lost sales.
Across the world, Hyundai announced it would work with Samsung to bolster South Korea's microelectronics ecosystem. The pact, which has Seoul's backing, calls for collaboration on new PMICs, image sensors, and infotainment center ASICs. The automotive giant revealed its inability to acquire adequate part supplies caused a 10 percent dip in third-quarter income.
Tesla stood out from the pack by reporting robust growth in recent months. It generated $1.6 billion in profit against $13.7 billion in revenue last quarter, a new company record. The motor vehicle manufacturer found success by using different chips in its cars and creating new firmware to support them. It also brought in new MCU vendors to fill the gaps in its supply chain.
Given Tesla's success amid unprecedented adversity, other OEMs would be well served by following its example.
Article Tags