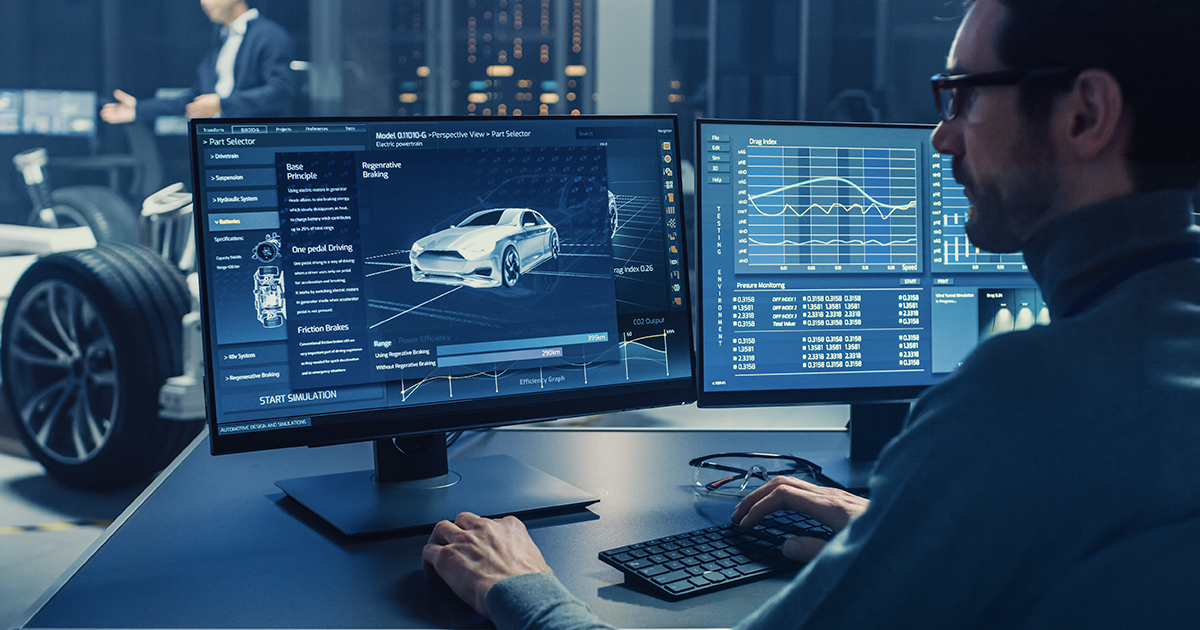 Foxconn, the EMS service provider that assembles most of Apple's iPhones, purchased a chip factory from Macronix International for $91 million. The conglomerate will utilize the Hsinchu, Taiwan plant to fabricate electric vehicle (EV) components using a 6-inch manufacturing process and as a research and design outpost. Both parties expect the transaction to close later this year.
Although Foxconn's bread and butter is fabricating electronic devices, founder Terry Gou believes its future is making battery-powered automobiles.
The firm began work on developing a prototype EV back in 2014. But it has ramped up its efforts as new energy vehicles have become more popular globally. This year, it partnered with Yageo to found a new small IC company called XSemi in May and created a new digital cockpit business with Stellantis named Mobile Drive in June.
Why Foxconn bought Macronix's $91 Million Chip Plant
Despite its unparalleled market position, Foxconn has not been immune to the impact of the global chip shortage. The world's biggest device assembler indicated its shipments would be down 10 percent year-over-year in 2021 because of the bottleneck. Consequently, the corporation understands that it needs to reinforce its supply chain to succeed in the EV sphere.
In particular, Foxconn needs a consistent supply of silicon-carbide (SiC) electronic components to establish itself as a new-energy vehicle provider. Its new facility will fabricate 15,000 wafers per month by 2024, which is enough to support 360,000 new EVs annually.
So why are SiC parts so important to battery-powered automobile vendors?
As opposed to standard silicon components, SiC products feature stronger chemical bonds, making them better at storing energy. Microelectronics made from that material also have excellent heat dissipation characteristics, enabling engineers to make smaller, more effective EV power inverters.
For example, Infineon Technologies revealed its newly developed SiC parts would extend the range of Honda's forthcoming new-energy automobiles by 5 percent.
In addition, the conglomerate has plans in place to fully realize the potential of SiC chips.
Bob Wei-Ming Chen, head of Foxconn's semiconductor unit, stated the company would use the material to make infrared micro-electromechanical systems (IR-MEMS), SoCs, other integrated circuits. Chen explained those sensors would power the Level IV and V autonomous operation capability of next-generation of automobiles.
Foxconn's new factory will help it be competitive against established car part suppliers. The firm could appeal to OEMs by offering EVs with robust performance and cutting-edge autonomy features. As a bonus, it can stabilize its costs by owning a manufacturing site based outside the ongoing U.S.-China trade war.
Will Foxconn's Move into the Automotive Sector Pay Off?
Right now, Foxconn's automotive unit is not one of its major revenue drivers. The conglomerate expects the department will generate $359 million this year, a sliver of its predicted $180.7 billion total income. But its interest in developing advanced technologies for the automotive sector makes sense as a long-term bet.
At present, the global automobile industry is dominated by gas-powered vehicles. Internal combustion engine (ICE)-powered automobiles represent 95.4 percent of the market. However, there are signs to suggest that a paradigm shift is imminent.
First off, Tesla, an EV trailblazer, has evolved from a promising startup to the world's most valuable car company.
In recent years, leading auto markets such as Europe and China have seen a sharp increase in alternative energy vehicle purchases. U.S. government officials have recently prioritized the adoption of new-energy personal transport, aiming for every other new automobile sold to be battery-powered by 2030. Countries in the Americas and Asia are incentivizing EV production and deployment with subsidies and tax rebates.
As a result, automobile manufacturers have deemphasized gasoline and diesel-powered transports in their long-term roadmaps. General Motors, Honda, Mazda, Mercedes-Benz, and Volvo intend to discontinue making ICE vehicles within the next 15 years. Similarly, BMW, Ford, Hyundai-Kia, Mitsubishi, Stellantis, Toyota, and Volkswagen are investing heavily to electrify large portions of their fleets.
The public-private push toward EV adoption works to Foxconn's advantage because of the high chip content of new-energy transports. While gas cars feature around $330 worth of semiconductors, hybrid and electric vehicles use about $1,000 worth of microelectronics. Thanks to its acquisition of the SIC component factory and development partnerships, it can take advantage of the auto industry's transformation.
In fact, Foxconn's close relationship with Apple could make it a big player in the future automotive industry.
For years, the iPhone vendor has quietly been working on making a branded self-driving personal transport. If the $2.46 trillion corporation goes all-in on vehicle production, it will need multifaceted and well-stocked supply partners. Thanks to its measured strategy, Foxconn will have exactly the kind of production and logistics infrastructure Apple needs in the near future.
Article Tags