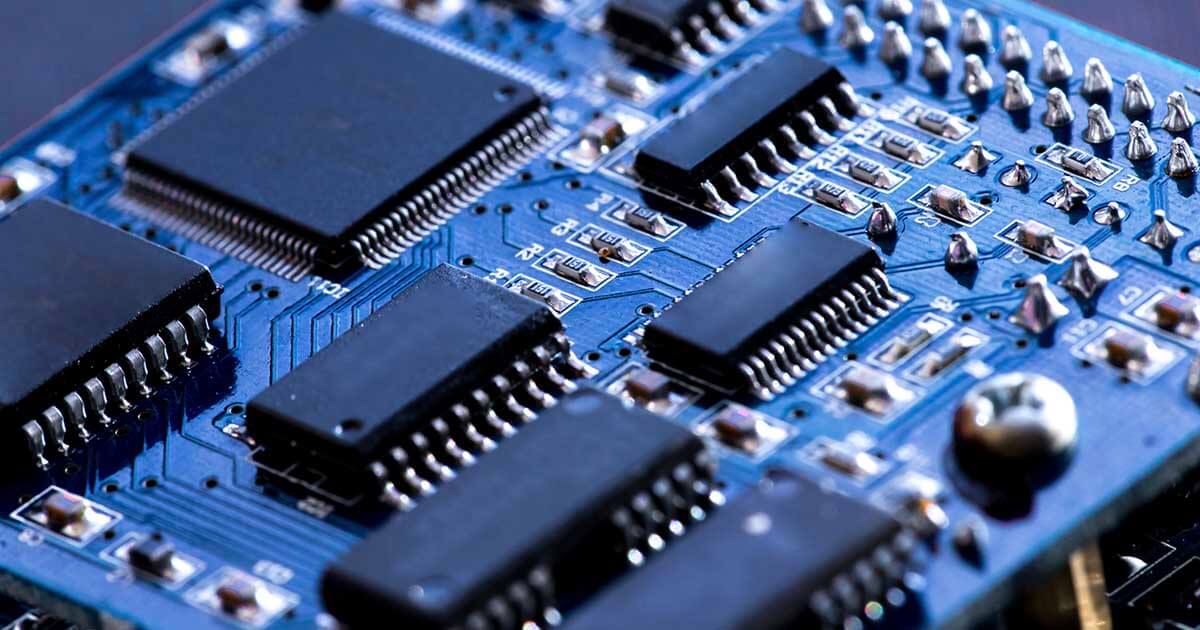 At a May 5 press conference, Foxconn and Yageo Corp. announced plans to establish a semiconductor company called XSemi Corporation that will focus on "small IC" development and sales.
The corporations explained XSemi would offer new products to customers and reinforce their respective supply chains. Their joint venture will be headquartered in Hsinchu, Taiwan and will utilize their resources. The new business has no launch date, but its backers reportedly engaged with other industry providers in talks about future cooperation.
DigiTimes reported the new firm would focus on developing analog components with an average selling price of less than $2.00.
Why Foxconn and Yageo Are Establishing a New Joint Venture
Currently, Foxconn is the world's largest contract electronics manufacturer, and Yageo is the industry's third largest MLCC vendor. Last October, the two firms created a strategic alliance to win new business by harnessing their respective capabilities. That partnership is probably the impetus of the joint venture because it directly addresses their long-term interests.
Since Foxconn is responsible for assembling most of Apple and Nintendo's electronic devices, it is the market-leading EMS provider. However, even with its massive manufacturing and logistics infrastructure, it is not immune to disruptions like the global semiconductor shortage. CEO Young Liu said the crisis would curtail its shipments by 10 percent this year.
However, if XSemi succeeds, it can protect Foxconn's supply chain from similar problems in the future.
Yageo views cofounding the company as a path toward its goal of becoming a one-stop-shop for its high-end clients. The corporation acquired passive components maker KEMET for $1.8 billion last year, which enabled it to expand its 5G and automotive portfolios. The deal also let the buyer expand its presence in the Americas, Asia, and Europe.
With XSemi under its umbrella, Yageo can offer cost-effective products from a region based outside the U.S.-China trade war.
A Big Future Ahead
Although Foxconn and Yageo noted that XSemi would be tasked with small IC development, the corporations have big plans for their new company.
The firms noted that the analog semiconductor market would be worth $25 billion by 2025. That is a sizable business opportunity for both organizations, but it is not their only area of interest.
They remarked on the surging popularity of electric vehicles during the coronavirus pandemic and their need for lots of small ICs. The two market leaders also said the power semiconductor market would reach $45 billion in value within the next five years. As it happens, components like power management ICs are integral to the production of battery-power automobiles.
Based on their statements, Foxconn and Yageo want XSemi to a top supplier in a $75 billion market. While that is an undeniably enticing opportunity, capturing a significant share of the field will be challenging. Launching a new chip brand in a relatively short time will be difficult given the startup costs and established competition.
That said, Foxconn and Yageo have an incredible pool of capital, manufacturing, technological, and distribution resources to call upon. Accordingly, their joint venture could become a meaningful player in the electronic components industry relatively quickly.
‍
Article Tags