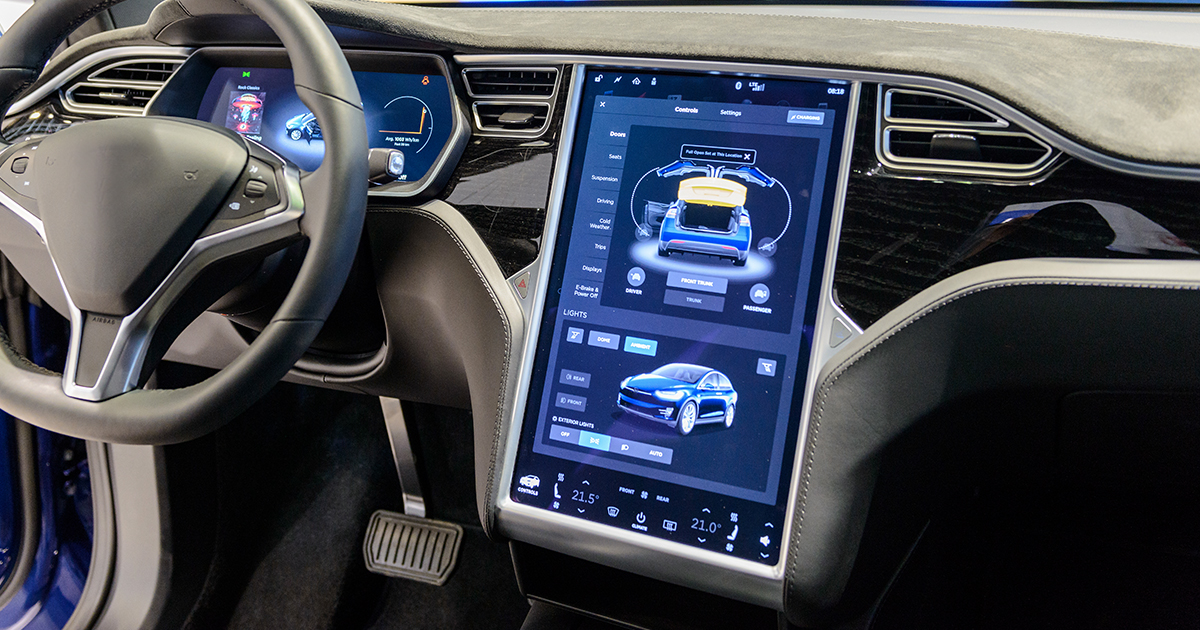 Foxconn and Stellantis signed a memorandum of understanding to form a digital cockpit company called Mobile Drive.
The corporations will pool their resources to create advanced connected information and entertainment solutions for Stellantis and other automakers. The new firm's leadership will be based in Europe and its engineering teams will be set up in Taipei.
Although best known as Apple's primary iPhone assembler, Foxconn has recently established a presence in the automotive sector priority.
Foxconn and Stellantis' New Co-Venture
The digitalization wave that has reshaped commerce, entertainment, and personal interaction is also changing the automobile industry. According to IHS Markit, 98.8 percent of vehicle sold the United States in 2020 featured a digital display screen. Consumers want their personal transportation to feature the same level of connectivity as their homes and workplaces.
With Mobile Drive, Foxconn and Stellantis want to capitalize to that paradigm shift by launching advanced digital cockpits solutions.
At present, the new venture is very much a work in progress. Its leadership, headcount, exact location, and market share goals have not been announced. However, its agenda is less opaque given the statements made by its parent corporations.
Stellantis, a conglomerate that owns the Dodge and Fiat brands, will bring its engineering expertise to Mobile Drive. As Bloomberg reports the company sold 6 million automobiles last year. That means it has the reach to mainstream the startup's innovations across multiple popular fleets worldwide.
Foxconn intends to harness its software and hardware development experience to make the co-venture's offerings standout. It indicated that the new firm would be creating new AI-based applications, 5G connectivity, e-commerce opportunities, and smart cockpit integrations.
FIH Mobile Limited, the corporation's handset manufacturing division, will ensure Mobile Drive's products fit within the purchaser's "mobile centric ecosystem." The involvement of Foxconn's smartphone arm in the joint venture's technology stack could prove crucial to its success. A Consumer Reports survey found poor infotainment system useability was a common compliant among car buyers, regardless of vehicle price point.
If Mobile Drive's digital cockpit platforms have the intuitive, yet robust functionality of a contemporary smartphone, they could rapidly become industry standard.
Why Foxconn is Working So Hard to Break into the Automotive Field
Since its founding nearly 50 years ago, Foxconn has emerged as the world's foremost consumer electronics manufacturer. Last year, the Taiwanese corporation generated $5.36 trillion ($191.2 billion) assembling products for Apple, Nintendo, Dell, and Xiaomi, among others. However, the firm has aggressively worked to break into the automotive industry recently despite its success in another sector.
Most likely, Foxconn is trying to expand because it sees which way the wind is blowing.
The last few months, the global vehicle industry has grappled with an unprecedented shortage of electronic components. As a result, leading carmakers have slashed their production quotas or temporarily idled their factories. Since modern personal transports require an array of microelectronics just to function, the device assembler sees a major opportunity.
Since it makes sophisticated electronic devices, it is a no-brainer for it to join an industry that is quickly going electric and increasingly technologically complex.
By founding a cockpit platform company with Stellantis, it can establish a foothold in the most digitalized aspect of contemporary automobile design. Its vehicle-assembly deal with EV manufacturer Fisker provides it with critical infrastructure. And its partnership with Yageo Corp. to create an automobile-focused "small IC" development firm ensures its new ventures will be adequately supplied.
Within a decade, Foxconn could be as essential to automotive OEMs as it now is to electronics companies.
Article Tags