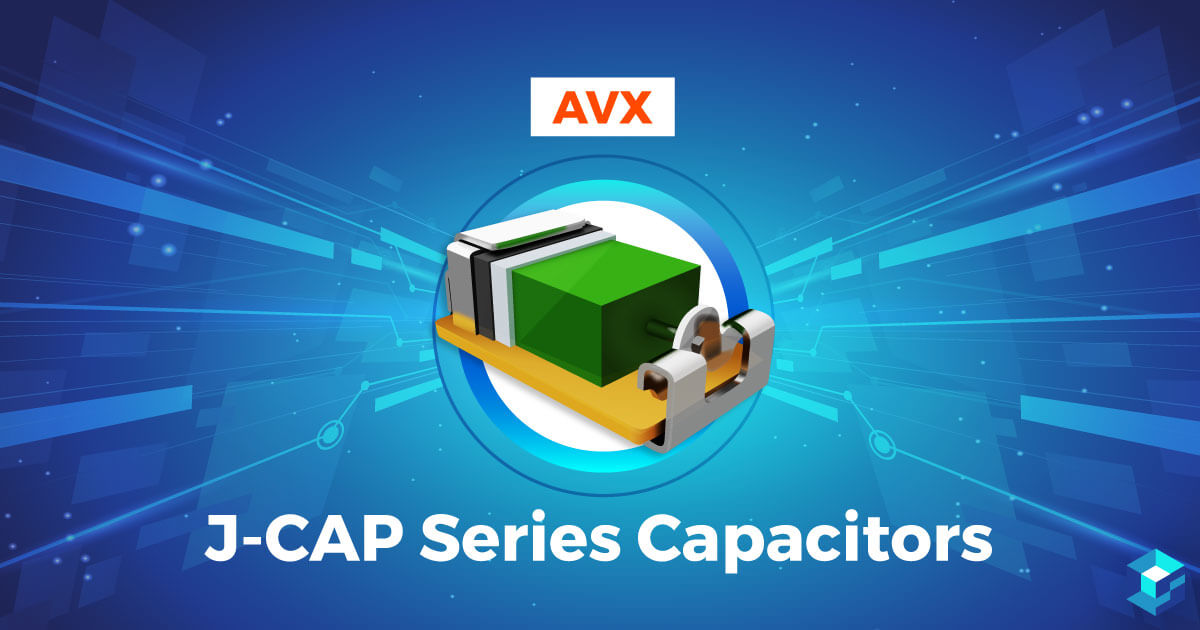 Features
AVX uses tantalum and niobium oxide electrodes to build its J-CAP series semiconductors to give them high capacitance values even in small dimensions.The firm also utilizes conductive polymer in their construction to ensure their reliability. Moreover, the high energy volume components have been subjected to three times reflow soldering to ensure their compatibility at 260°C.
The J-CAP series capacitors are also notable because they produce so little noise and equivalent series resistance. Constructed for durability and longevity, the components have been extensively tested for temperature and voltage aging as well as surge protection.



In addition, AVX built its electrolytic capacitors with undertab terminations that have optimum volumetric efficiency. The components also have a low-profile case size with close part positioning. As such, the J-CAP series allows manufacturers to maximize printed circuit board assembly density.Besides, the components have a fast DCL drop with post-reflow voltage application.
The conductive polymer electrodes are also RoHS compliant and are free of lead and halogen.
Application
AVX's J-CAP series electrolytic capacitors have brought applications in both the consumer electronics and utility sectors. The high Joule components are ideal for use in the assembly of solid-state drives (SSD). Notably, the $30.33 billion SSD market is predicted to experience a compound annual growth rate of 14.94 percent through 2025. As such, OEMs interested in capitalizing on a lucrative and growing field should invest in high-performance components.
Given the discreet casing and sturdiness, the J-CAP series can also be utilized in a host of battery-powered portable devices.
The manufacturer's electrolytic capacitors can also be useful in the construction of utility equipment. The AVX's J-CAP series robustness and long life make them excellent electric grid smart meters components. These same qualities also make them suitable for use in industrial alarms.
‍
Article Tags