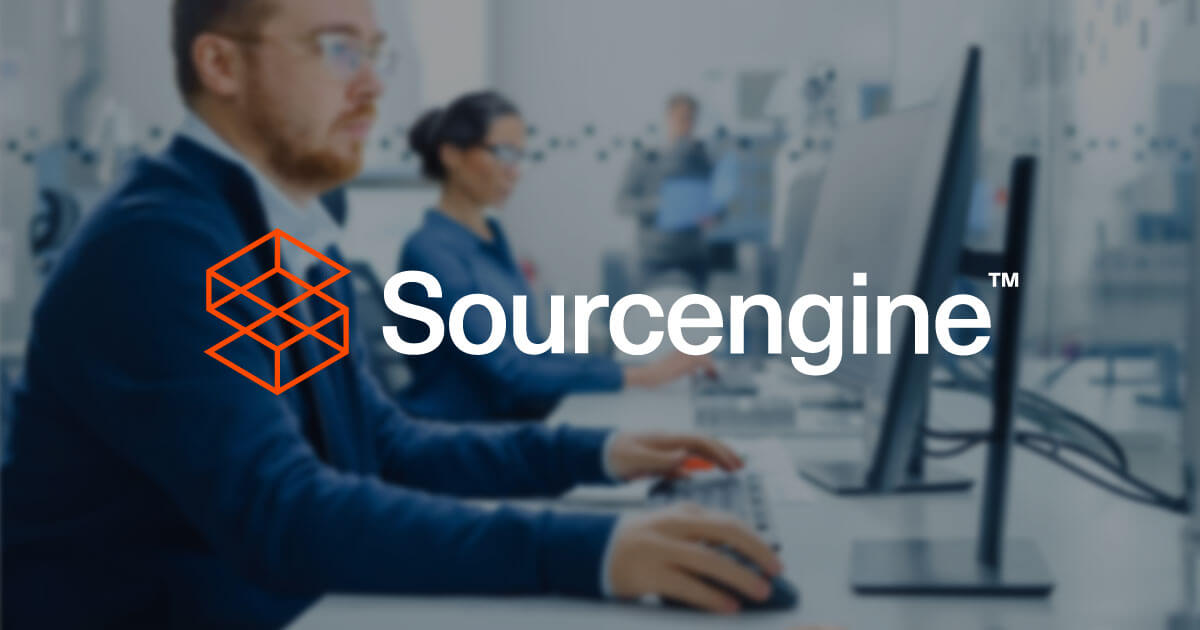 Sourcengine is a multifaceted, global, electronic components e-commerce marketplace that helps buyers procure and thus modernize their supply chain management. With more than 3,000 traceable suppliers and a database of 550 million parts, the platform simplifies and optimizes the procurement process. However, OEMs and CMs may not know that registering with the platform has added benefits.
Here are just 5 of the benefits Sourcengine offers to registered users.
Get Payment and Credit Terms
One of the key benefits of registering with Sourcengine is getting access to its payment and credit terms (upon approval). Electronic equipment and product manufacturing involve a certain degree of risk, and current market conditions have exacerbated that unpredictability. But the company's account managers can provide firms with some breathing room by providing them with contract-dependent payment and credit terms.
Finding success during periods of unprecedented upheaval is not impossible, but it does require working with partners invested in their clients' success.
Use of Sourcengine's BOM Tool
Companies that register with the service can use its powerful and easy-to-use BOM Tool ... for free.
Typically, manufacturers create a bill of materials by manually entering the part numbers they need into Excel spreadsheets. Then, firms issue RFQs with suppliers to find pricing and availability data. As procurement professionals know, this process is incredibly slow and creates a drag on the entire development and production process.
The BOM Tool greatly expedites this practice by letting companies upload multiple spreadsheets to the system, matching their contents with active offers in real-time. The system also enables buyers to establish criteria that fit their specific ordering needs. With a few clicks, procurement specialists can filter electronic component results by price, packaging condition, supplier, and delivery date. OEMs and CMs can also use it to schedule drop-offs that fit seamlessly within their production schedules.
Best of all, pricing and availability is processed not just from one supplier, but from over 3,000 traceable suppliers. And with the click of a button all offers can be purchased (or users can select only the ones they want).
The BOM Tool also provides companies with alternate part suggestions if a component they need is not readily available.
After companies process their BOMs, they can download them as Excel spreadsheets, which makes sharing information with different departments and employees a breeze.
Make Purchases From Thoroughly Vetted Vendors
One of the biggest challenges of procuring electronic components in the contemporary landscape is avoiding counterfeit parts. The U.S. government determined that many popular e-commerce platforms do not thoroughly vet their sellers. As a result, fraudsters move an estimated $169 billion in counterfeit parts annually.
Thanks to its partnership with Sourceability, Sourcengine ensures that all its vendors are thoroughly vetted before their parts are listed. In addition, it guarantees that all products available on its marketplace come factory-direct from a licensed distributor.
Create Adjustable Purchasing Teams
While many OEMs and CMs depend on sourcing departments to acquire their electronic components, other employees may need access to procurement information. To address this need, Sourcengine empowers registered firms to set up and modify multi-person purchasing teams.
For instance, a manufacturer preparing an NPI pitch may want to price out a new iteration of one of the company's existing products. Typically, employees would need to contact their sourcing department to gather the crucial availability and pricing information. But by using Sourcengine's BOM Tool, registered users can save time by accessing the database and seeing quickly the project's feasibility.
Organize Current and Previous Orders and Searches
Another benefit of Sourcengine's digital approach to electronic components procurement is that it provides companies with multifaceted ordering dashboards.
After logging in, registered SCM specialists can review current and previous purchases. That way, firms can quickly and easily replicate and modify past orders using old BOM spreadsheets. The system also logs searches, so manufacturers can quickly find information about parts they looked up or BOMs they created but did not utilize.
In today's fast-moving, frequently shifting electronic components marketplace, OEMs and CMs need all the assistance they can get. Sourcengine takes pride in helping manufacturers accelerate their operations and lower procurement risks through the power of digitization.
Register today and start taking advantage of this powerful e-commerce marketplace that keeps supply chains moving and production lines working.
Article Tags