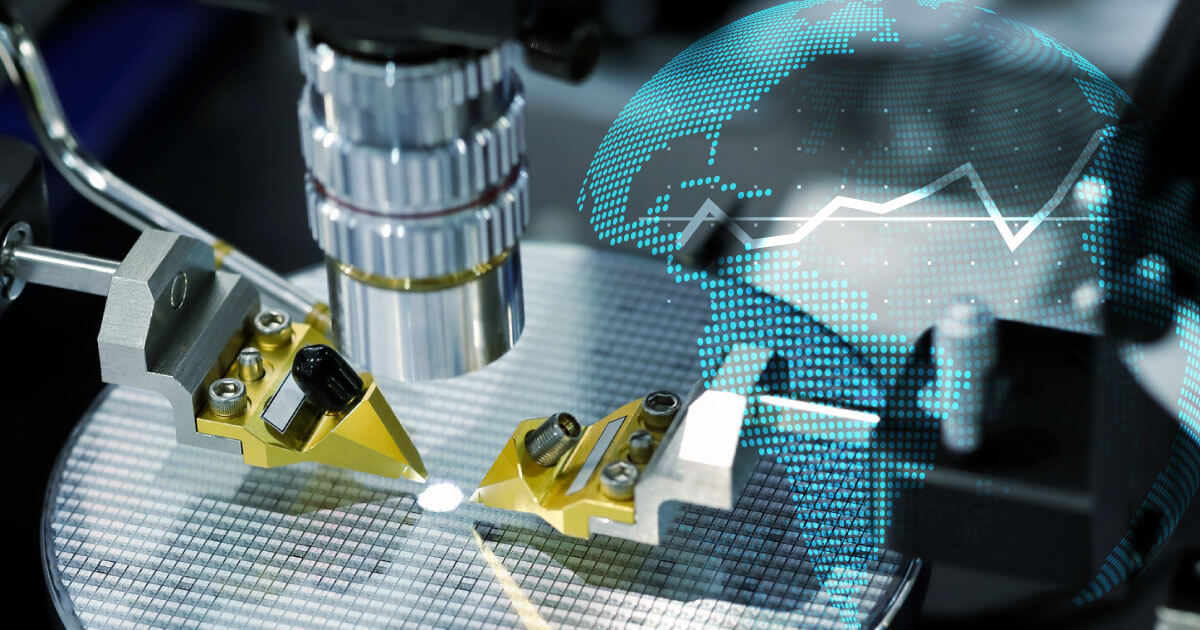 For manufacturers, dealing with changes in electronic components availability and pricing is just another cost of doing business. Mergers, currency fluctuations, supplier closures, and raw material shortages have always added a level of volatility to parts sourcing. However, in recent years, simmering international commerce tensions and black swan events like the coronavirus pandemic have reshaped the marketplace.
That said, there are specific steps OEMs, ODMs, and EMS providers can take to understand "the new normal" and keep their supply chains stable and financially viable.
How the 'New Normal' has Affected the Global Component Supply Chain
Unexpected international trade disputes have introduced significant uncertainty into the global component supply chain.
For instance, a leading electronics manufacturer recently formed partnerships with suppliers outside its established sourcing region to avoid being levied with unexpected double-digit import duties. The corporation is in the process of relocating its main device assembly hub for the same reason. Given the potentially devastating consequences of facing double-digit component price spikes with every new product introduction (NPIs), the firm's push for vendor diversity is sensible.
After all, foundations built on ever-shifting terrain will ultimately collapse.
The coronavirus pandemic has also made parts sourcing considerably more challenging. Earlier this year, central governments initiated widespread manufacturing shutdowns to halt the spread of the severe respiratory ailment. Regional officials across the globe subsequently instituted travel restrictions that, while understandable, suspended critical raw material and component shipments.
As a result of these new sourcing and logistics hurdles, smartphone and notebook production dropped off significantly from last year.
Covid-19 has also made a major impact on near-term memory chip availability. By pushing millions of employees and students to work from home, the outbreak prompted a massive surge in online activity. To compensate, data centers and cloud service providers rush ordered large quantities of NAND modules to reinforce their digital infrastructures. As a knock-on effect, manufacturers suddenly found themselves facing a flash memory shortage that upended their production schedules.
Since component pricing and availability directly affect their ongoing operations, it is mission-critical for OEMs to address the challenges of the "new normal" proactively.
Addressing Component Pricing and Availability Challenges
Regardless of influence or financial resources, firms cannot control the external forces that shape the electronic components market. However, companies can mitigate the effects those forces have on their business by keeping themselves informed through state-of-the-art management tools.
Given the volatility of the current component sector, OEMs need to stay on top of factors that will impact their operations. That means procurement specialists need to have a consistently updated stream of market intelligence at their fingertips. Changes in government policy, supply constraining product launches, shifting weather patterns, and industry-shifting consolidations can have short and long-term effects on component costs and obtainability.
SCM heads can access robust market intelligence by employing enterprise resource management software and closely following trade publications.
E-procurement strategies can also help manufacturers protect themselves from industry instability and improve their revenue generation. SCM programs allow companies to understand their component needs better, replenishment cycles, and vendor reliability. Using those insights, firms can eliminate inefficiencies, prevent supply interruptions, and reduce delivery delays.
OEMs, ODMs, and EMS providers should also use SCM software because it enables integration with platforms like Sourcengine. The electronic components e-commerce marketplace gives firms access to over 2,600 traceable suppliers with real-time pricing data, lead time quotes, datasheets, and alternate part recommendations. Because it offers worldwide shipping and seamless BOM handling, the platform can greatly simplify and accelerate the sourcing process.
In the "new normal," the work of electronics manufacturing has become more difficult and complicated. However, companies can find success in the contemporary landscape by becoming more knowledgeable and embracing new technology.
‍
Article Tags