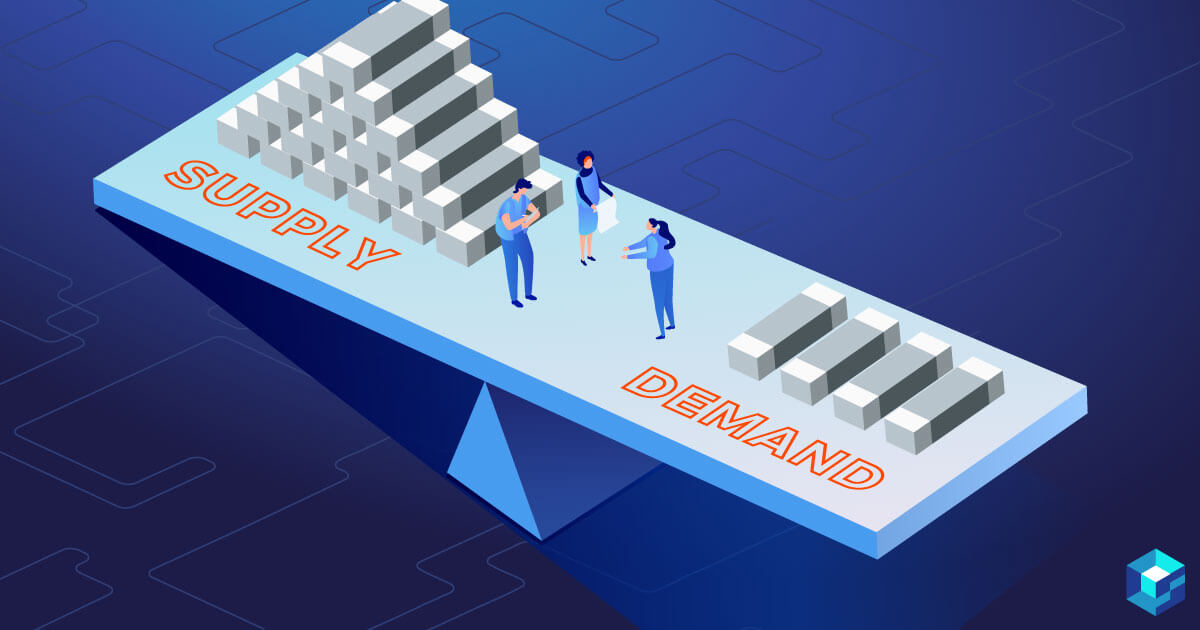 Multi-Layer Ceramic Capacitors: 2019 and Beyond
As we near the end of the first business quarter of 2019, we are right in the middle of a market struggle that's encompassed multi-layer ceramic capacitors (MLCC) for the last two years.
As these manufacturing components are critical for production across modern tech industries, companies from around the world are keeping a careful eye on MLCC forecasts to stay on top of industry trends.
But understanding the state of the MLCC market is a more sophisticated problem than simply looking at recent trends and saying whether the market will go "up" or "down." There are a range of conflicting factors going on right now that will impact the future course of MLCC, and each must be considered to gain a clearer picture.
1. Oversupply of Commodities and Undersupply of Demand
At a glance, it is easy to see that right now the global commodity supply for MLCC is increasing while the commodity demand is decreasing at the same time.
The reason for this? Every company who brought new capacities to their supply chain focused them in the commodity area. These decisions were made under the expectation that the commodity shortage first seen in 2017 would remain around the same low levels as it did in the previous quarters of 2018.
As a result, in 2019 the supply for MLCC commodities will continue to remain higher than MLCC product demand. Projections from industry executives predict this gap between high supply and low demand exists at a margin of roughly 20 percent.
Notable Declines in China
While most feared the commodity drought would drag on, nobody began tactically stockpiling MLCC commodities like China.
Hoping that the shortage would continue into this year, so they could sell their stored commodities at higher prices, Chinese companies who invested heavily in MLCC supply are now suffering dramatically. This is partly due to the nation's current economic slump, which has helped contribute to the 30 percent decrease in the demand of the nation's MLCC products.
Overall, China is standing on enough commodities to support the global production of its MLCC products for roughly three months. That's a massive amount of raw material just sitting around.
But due to the offset situation between inventory supply and consumer demand, Chinese electronics manufacturers and automotive companies have had their business stunted as both make heavy use of MLCC chip components.
Big Inventories, Small Prices
Tech companies of all sizes have encountered cash flow problems that threaten to strangle their operations in a lasting way. As a result, market offers to purchase excess inventory from desperate companies are starting to be made.
Over the last months, the lowest purchasing offers the companies would receive for their stock have rapidly declined to less than 30 percent of the previous industry standard.
As more companies begin to feel their wallets tightening, more offers like these are going to be made in the hopes that companies will want to quickly and cheaply sell off excess materials.
What to Look for Next in MLCC Supply and Demand
The demand shortage and supply surplus will continue, because overall, the ability for companies to meet higher production outputs have not gotten better.
A few companies however, are moving forward regardless of lower demand. Because of their confident action, these businesses are being observed by competitors for the capacity their new MLCCs could potentially bring to the market.
But in Samsung's case, if their upcoming smartphone models perform as well as the company hopes, any new opportunities that are presented for MLCC integration could be pulled right back into the company itself.
2. Specific MLCC Prices will Rise
The prices surrounding MLCC components and products are expected to increase when Japanese manufacturers define their new budgets and price policies later this year.
The reason for this is simple:
Japan's annual business calendar releases pricing information for companies throughout the nation by the first of April each year, so the pricing update will undoubtedly have a ripple effect across the global market. On top of this leading Japanese tech manufacturers have announced they plan to expand their high-end MLCC production to a notable degree.
Naturally, due to the ongoing market conditions on top of this planned development, the nation's new prices are expected to reach higher margins than previous years—effectively allowing them to control price policy to an extent worldwide.
3. Where MLCC Demand is Bound
While the market for MLCC is dynamic, a few sectors are going to see relatively high jumps in demand. Passive integration devices, for example, rely on MLCC chips and are becoming more popularly manufactured by tech companies.
Modularization is another primary area where MLCC is certain to boom by late 2019, with Artificial Intelligence (AI) and smartphone components driving that demand. In fact, when looking at Murata's growing product portfolio, one will see new modules with passive integration are already detailed in upcoming products.
Lastly, the automotive industry will become one of the largest leaders of demand.
MLCC components are used to enable a variety of features in upcoming vehicle models, including the technology behind self-driving cars. Tesla is even building a new mega factory for vehicle production in Shanghai, a move in this low demand climate that has all players in the electronics industry watching closely.