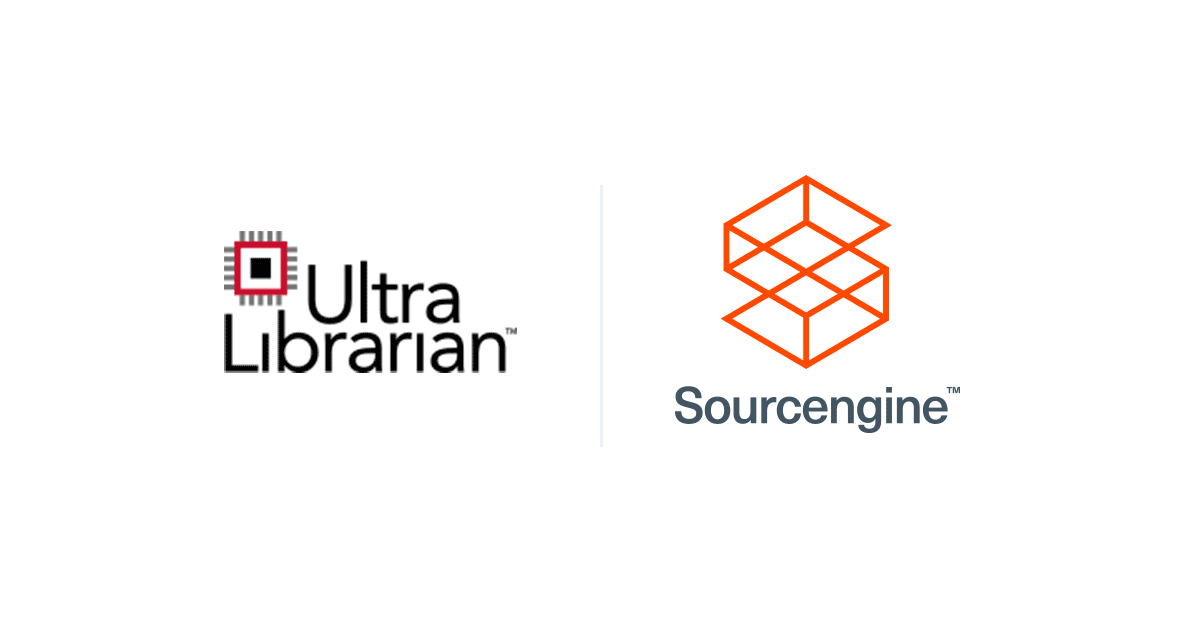 Sourcengine, a global electronic components marketplace, announces it has reached a new milestone with Ultra Librarian – the on-line library providing symbols, footprints, and 3D models for engineering designs. This partnership allows engineers to access millions of components' CAD models and the ability to shop for them without ever having to leave their Cadence Orcad design environment.
"Sourceability and Sourcengine is proud to be working with Ultra Librarian, provider of the world's largest PCB CAD library. This partnership allows us to offer a new, superior level of technical and e-commerce support to our customers," states Joe Toth, Sourceability's Vice President of Field Applications and Engineering
How to Integrate Sourcengine Marketplace into Ultra Librarian's Design Platform on Cadence OrCAD?

Step 1
If you do not have Cadence OrCAD and would like to download a demo or evaluation copy, please visit OrCAD.
Step 2
You will need to download Sourcengine plug-in within your OrCAD environment.
Once you submit the API plug-in request, you will receive an email from our team with your API key for the Sourcengine plug-in.

Install UltraBOM. Please note that there are two installers, depending on the version of OrCAD you are running.

Click here for OrCAD 17.2

Click here for OrCAD 17.4

Under "Distributor" menu in OrCAD find Sourcengine and insert your API key and Ultra Librarian's login credentials in order to receive access to their design models. This is FREE. No need to pay the subscription fees.


Step 3


OrCAD can now communicate with Sourcengine's catalog. You will be able to see price and availability data for your design directly from Sourcengine's catalog if the parts exist in UL's library.
Step 4


In order to test this integration, open an existing design in OrCAD or start building a new design. Then, search for parts one at a time on the search tab of Sourcengine's OrCAD plug-in.

See the following example below:
Go to the design tab of Sourcengine's plug-in.You will be able to see if there are any availabilities for the parts in your design.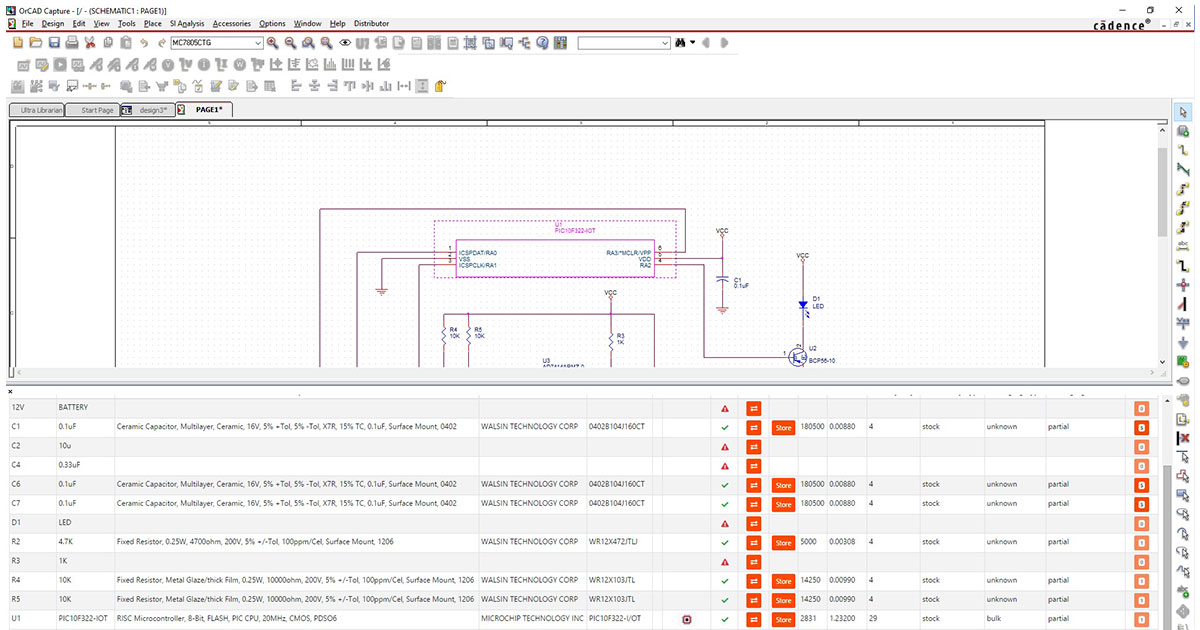 Additionally, you have an option to buy the offers you see within OrCAD's Sourcengine plug-in. Simply click on "Store" button available in each line of your design. That button will take you to Sourcengine's e-commerce website where you can see details about the selected part (the number of sellers, parametric data, data sheets, prices, and availabilities). By installing the Sourcengine plug-in into your account, you immediately receive and have access to over 500 million components from 2,600+ global sellers who offer their stocked products on Sourcengine.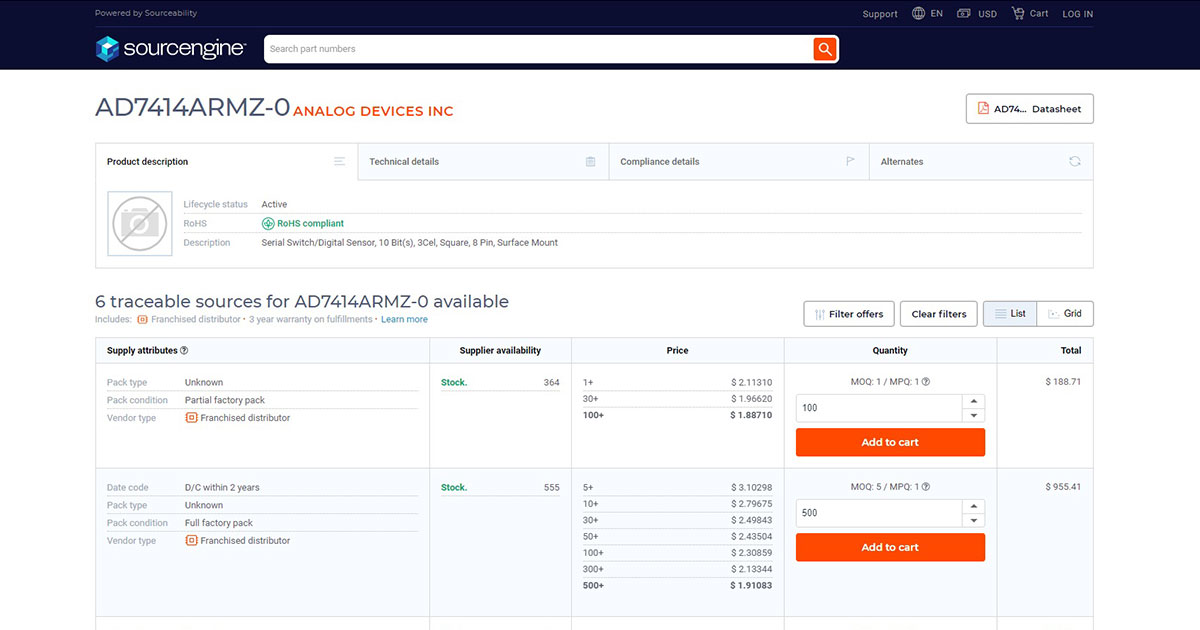 Both Ultra Librarian and Sourcengine customers are always on the lookout for ways to reduce the design cycle, and with the larger library and volume of parts available for immediate purchase, design engineers can get a jump-start on incorporating new parts into their designs for any application.
What if Our Organization Needs Technical and Design-In Support Post the Design Stage?

In addition to web integration with Ultra Librarian within your OrCAD platform, Sourceability's field applications team (led by Joe Toth) is always ready to assist customers by providing technical and design support. To contact us for more technical information, please send us a message and one of our technical engineers will respond to you shortly.
About Ultra Librarian
Ultra Librarian  provides all the component information a component design engineer needs to make smart decisions for their next project. Access pricing, inventory, manufacturer information, and pre-built parts to help one choose the right components and get to designing quicker. Library parts can be exported to over 20 EDA CAD formats, providing schematic symbols, PCB footprints, and 3D models.  
About Sourcengine
Sourcengine is the world's leading electronic component e-commerce marketplace. It features powerful e-procurement tools for component vendors and buyers, including automatic BOM management and graphical price assessment with Source Grid™. The platform fills the digital gap left by traditional suppliers to cross borders, eliminate regional barriers, and increase industry efficiency. To learn more about Sourcengine, schedule a demo today.