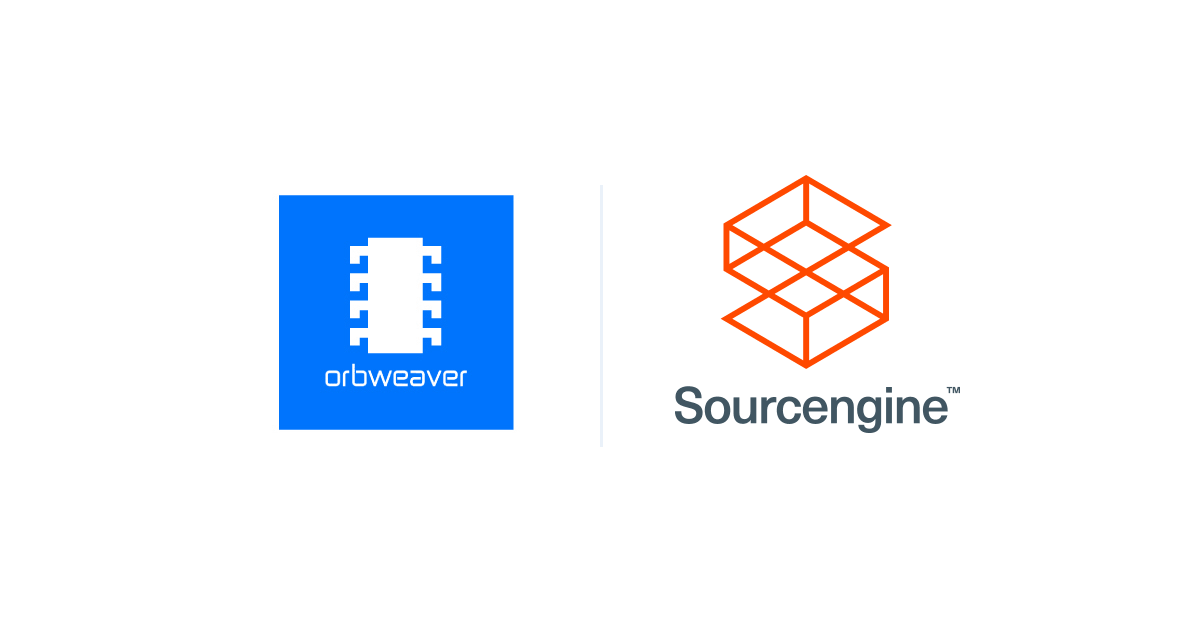 Sourcengine is proud to announce a new partnership with Orbweaver. Through Orbweaver's Business Automation Software, now companies can utilize Sourcengine's API in their own ERPs or other system(s).
About Orbweaver

Orbweaver has developed software for the electronics industry for a number of years. Their proprietary data integration solutions enable clients to consume and distribute data, regardless of method or construction.
Our partnership with Orbweaver now provides assistance to OEMs, EMS' and ODMs seeking integration of Sourcengine's API directly with an ERP or other system(s). In turn, this means they can have access to 3,500+ suppliers within their own native operating system. Orbweaver helps to eliminate the need to access external portals and other so-called work arounds that typically leave an end user frustrated.
Sourcengine's Benefits for Buyers

Along with its 3,500+ suppliers, Sourcengine's API also gives buyers access to the best market data in the industry. Pricing, lead times, global inventory, and MPQs are all on display alongside extensive data for 1+ billion components. In addition, data sheets, life cycle, compliance, and alternates information are at one's fingertips when using the Sourcengine platform.
Buyers can now streamline searches by using one platform instead of needlessly sending RFQ after RFQ, and then waiting days to weeks on end for replies. Sourcengine eliminates that wait time, assesses your lead time, and keeps you on track with your project. Simply upload your Bill of Materials (BOM) and receive near instantaneous quotes.
Sourcengine and Orbweaver Together

With this new partnership, companies no longer need not worry if their ERP system integrates with Sourcengine's API. Orbweaver offers data integration solutions so buyers can do what's most important to them: buy and procure components for that next project.